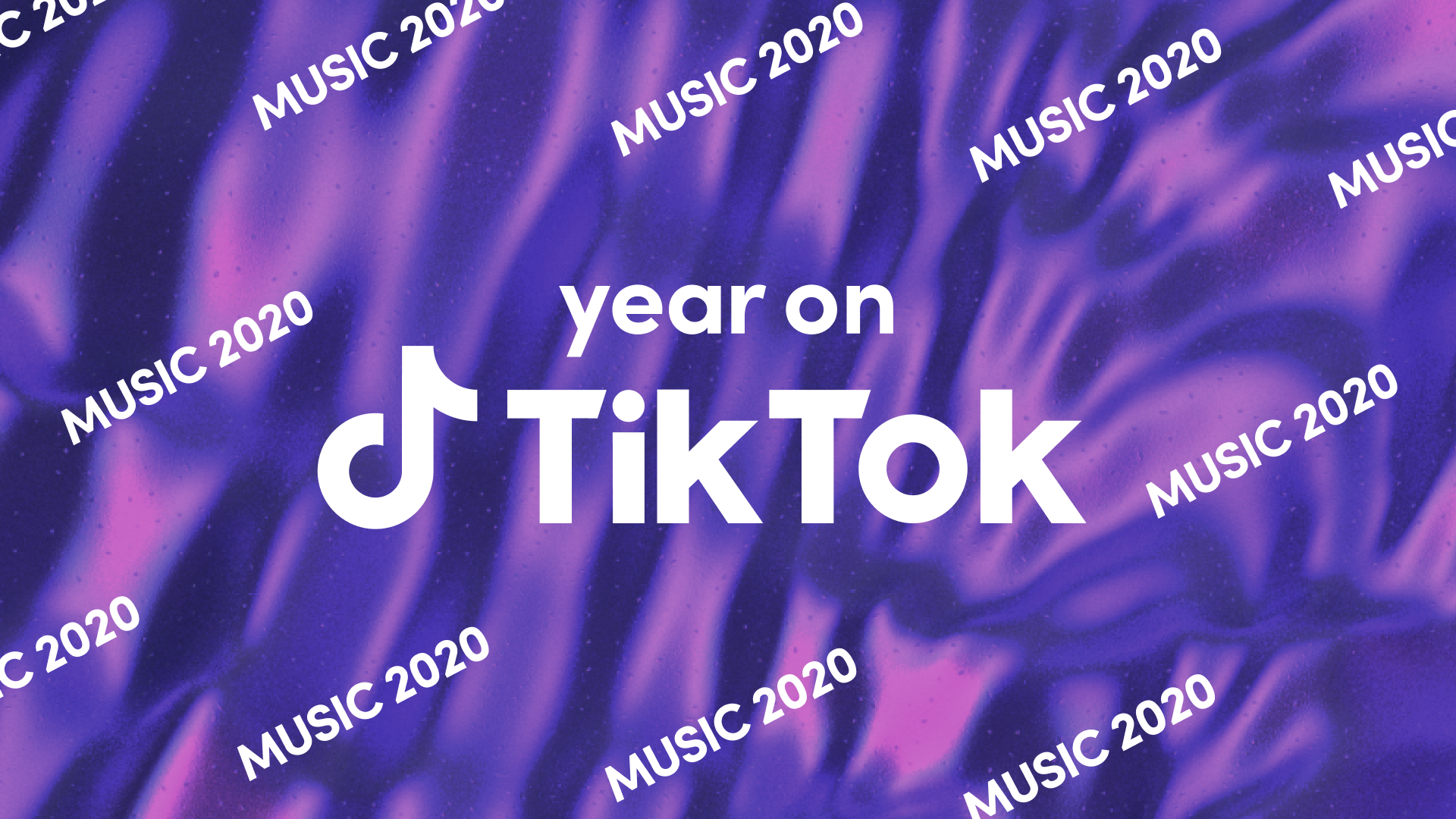 Music is TikTok's universal language, each song representing a flourishing web of emotions, in-jokes, and dances. As the spaces where people normally enjoy music were impacted by the pandemic, TikTok helped fill the need for communal musical experience in the US. Powered by its community, TikTok became America's go-to platform for music discovery, as well as a launching pad for smash hits by artists of all genres.
The growth of TikTok in 2020 produced some staggering numbers. Over 176 different songs surpassed 1 billion video views as TikTok sounds. Earlier this month, "The Playlist" was revealed as part of the Year On TikTok: Top 100 retrospective, highlighting the most significant songs on TikTok in 2020. Together, those songs racked up over 50 billion video views on over 125 million creations, and 5 of them reached #1 on the Billboard Hot 100. Nearly 90 songs that trended on the platform in 2020 climbed onto the Top 100 charts in the U.S., with 15 of those reaching #1 on a Billboard chart. Just in the past year over 70 artists that have broken on the platform have received major label deals, including Claire Rosinkranz, Dixie D'Amelio, Powfu, Priscilla Block and Tai Verdes, and dozens more have charted on Rolling Stone's Breakthrough 25. To help take stock of music's massive year on TikTok, we're unveiling our first-ever U.S. music report.
"We at TikTok share our community's passion for music and we're dedicated to providing a platform where artists and fans can interact and thrive. It has been inspiring to watch our community bring new talent to the forefront, help send songs up the charts, and use music to create an oasis of joy during a trying time. We will continue to work hard to make TikTok a platform that supports artists and encourages musical engagement and discovery." - Ole Obermann, Global Head of Music at TikTok.
Now, let's explore the music that mattered on TikTok this year in the United States, tracking the community's favorite genres, celebrating the app's biggest stars, and shining a spotlight on emerging artists who used TikTok to jumpstart their careers. We'll also take a look at classic songs that the community loved, marvel at some meme-worthy songs that became TikTok hits, and highlight some of our music initiatives that honored the diverse and bustling community of musicians and creators on the platform.
We hope you're in the "Mood" to think outside of "The Box" and to go off the "Deep End," as we take a detailed look at how music shaped the year on TikTok, and how TikTok shaped this year in music.
Real Quick: The Fastest Songs To A Billion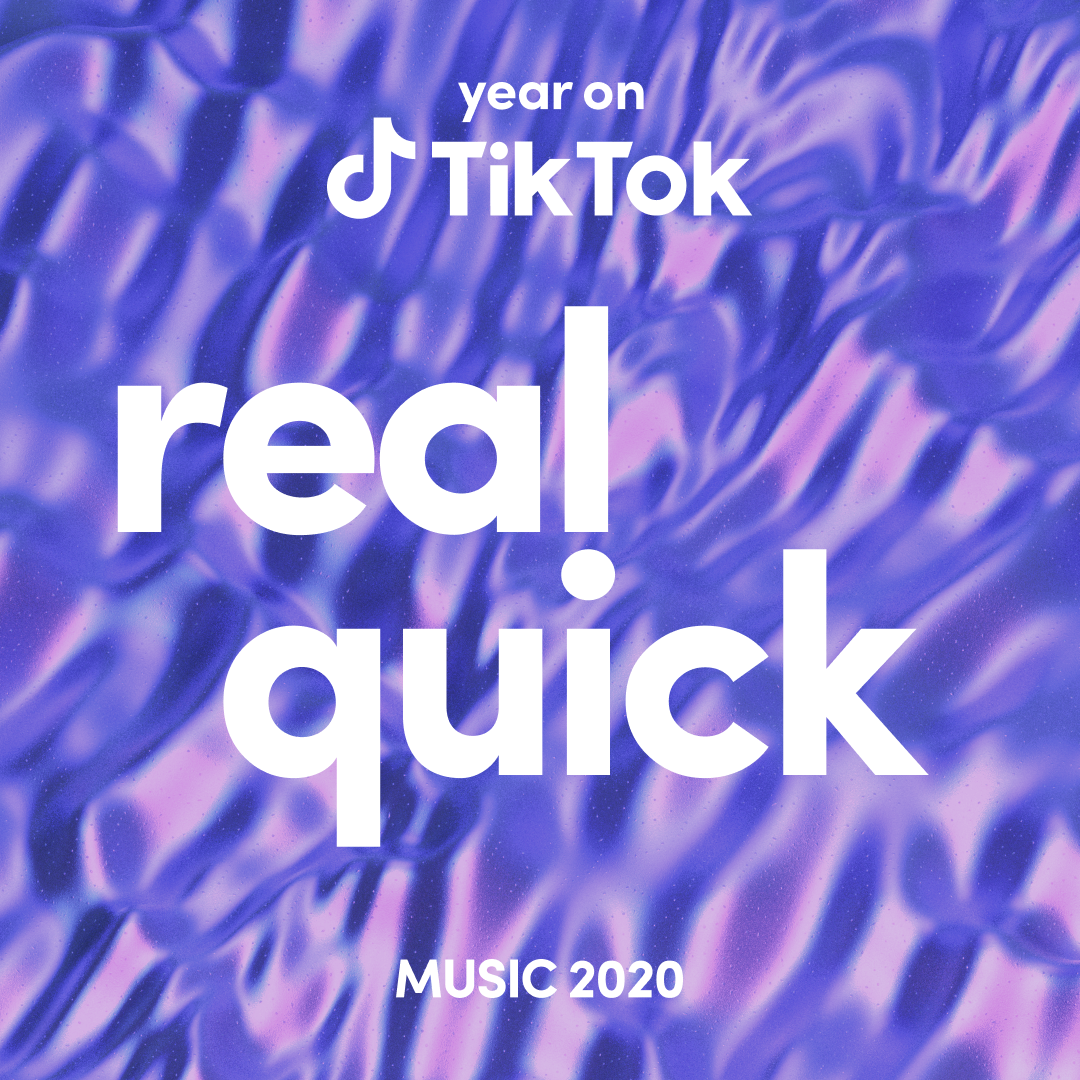 The 176 songs that reached 1 billion video views on TikTok all reached that stunning benchmark via different paths. Drake's ultra-viral "Toosie Slide" generated a billion views in just three days, and superstar collab "WAP" by Cardi B & Megan Thee Stallion did the same in just two weeks. Other songs, like Harry Styles' "Watermelon Sugar" and Surf Mesa's "ily (i love you baby)" had slow and steady climbs that sustained the better part of a year.
The below list of the ten fastest songs to reach 1 billion video views reflects the community's enthusiasm for new songs by stars like Drake and Billie Eilish, but some of the year's most viral hits came from unexpected sources. The list includes rap hits from regional stars like Detroit's Sada Baby and Houston's BeatKing, and songs by artists like Popp Hunna and WhoHeem who were virtually unknown before their viral moment. Songs didn't have to be new, or even recently released to cross the billion view threshold: "Say I Yi Yi" (2002) and "Where Is The Love?" (2003) demonstrated how the TikTok community can turn catalog cuts into viral hits. Check out the top ten below:
"Toosie Slide " - Drake
"WAP" (feat. Megan Thee Stallion) - Cardi B
"Therefore I Am" - Billie Eilish
"Lets Link" - WhoHeem
"Say I Yi Yi" - Ying Yang Twins
"Where Is The Love?" - The Black Eyed Peas
"Whole Lotta Choppas" - Sada Baby
"Adderall (Corvette Corvette)" - Popp Hunna
"Mood Swings" - Pop Smoke
"THICK" - DJ Chose & Beatking
Pick Your Sound: Top Genres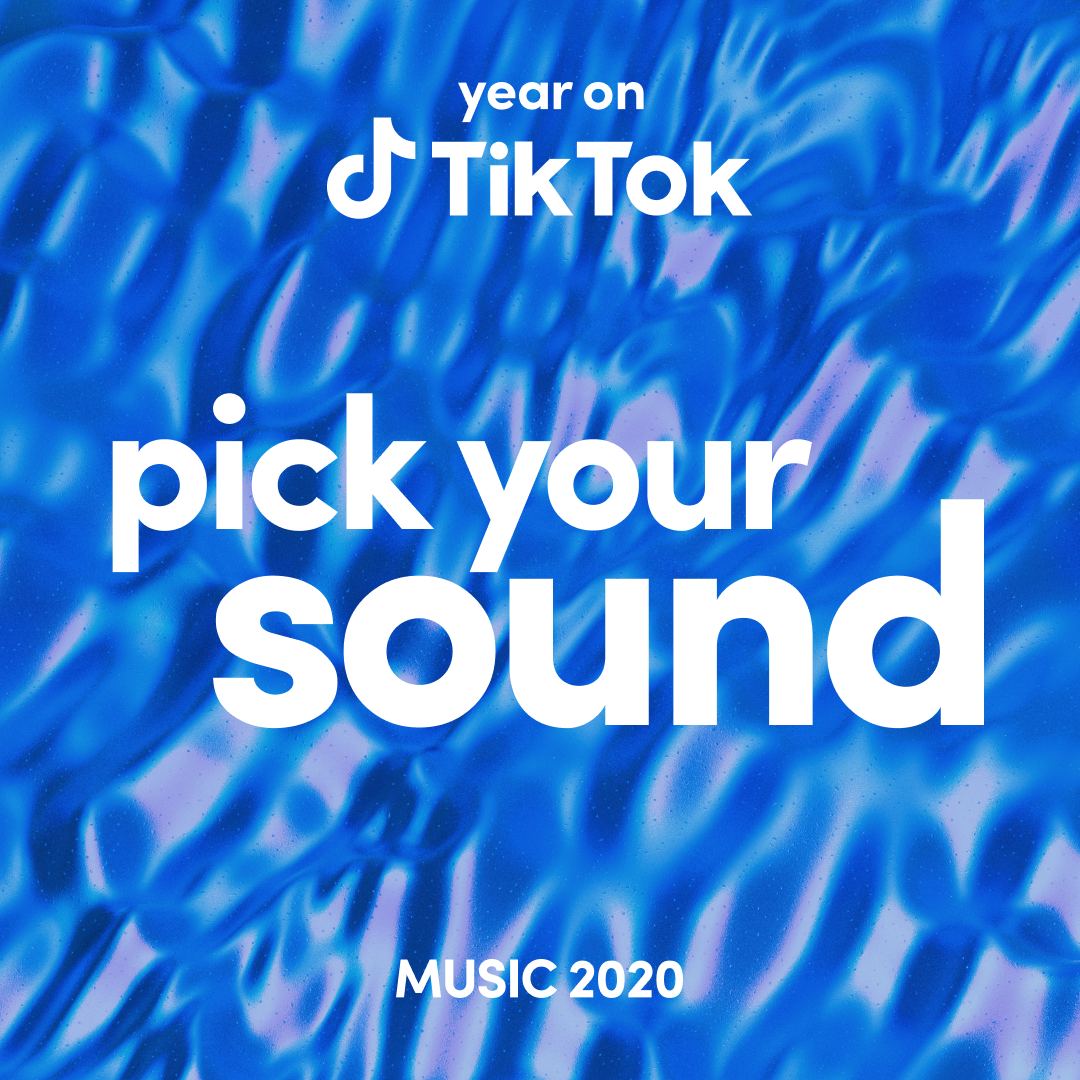 TikTok is home to a diverse community, with diverse tastes to match. Trending music on TikTok encompasses the entirety of the music spectrum, its most popular genres echoing the tastes of the public at large.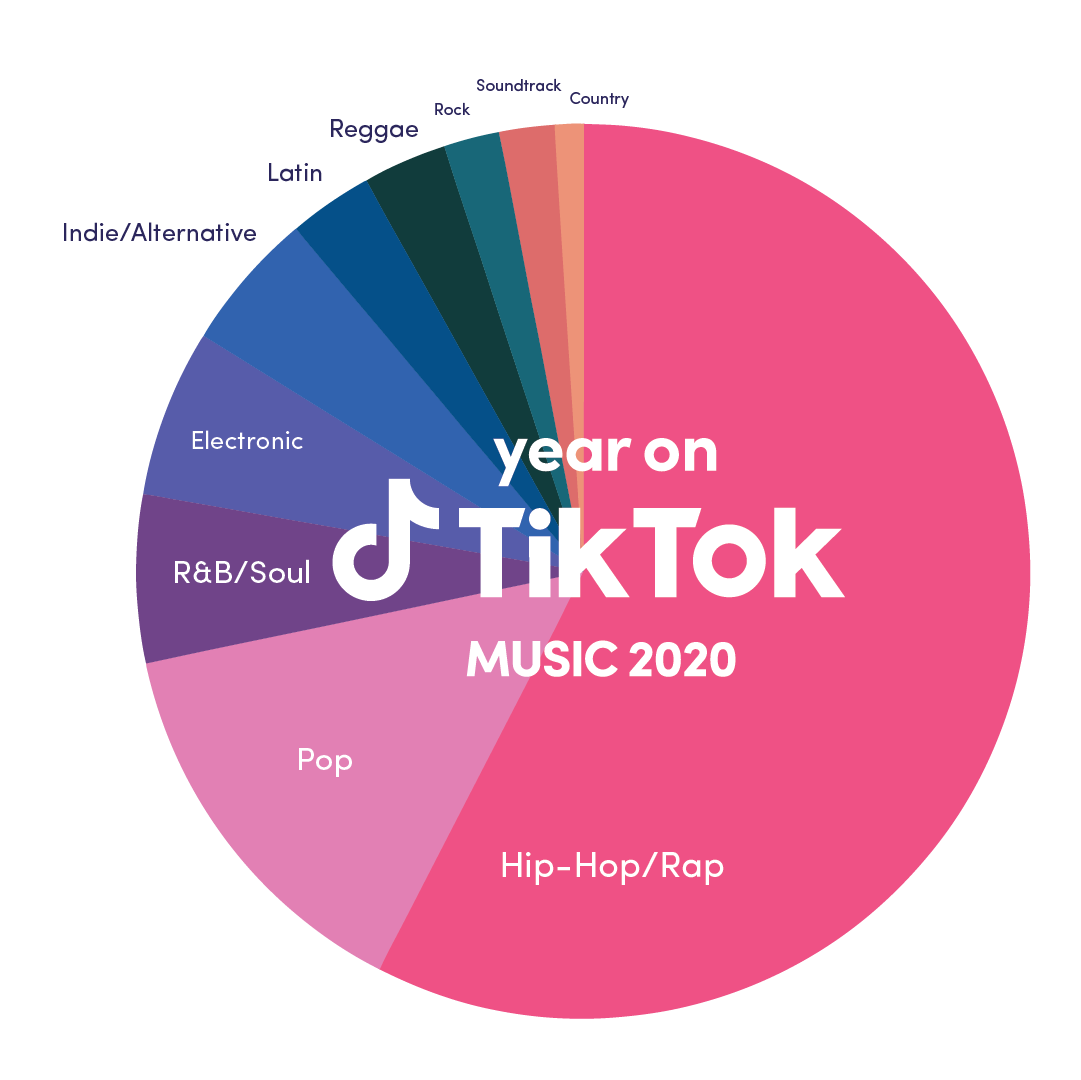 Boosted by megastars like Megan Thee Stallion and DaBaby, but also by up-and-comers like Kenndogg, Popp Hunna, and countless others, Hip-Hop led the way by a large margin. Coming in second was pop music, bolstered by big names like BTS, Justin Bieber, and Dua Lipa.
Other genres that caught the community's attention include R&B (stars like The Weeknd, Jhené Aiko, and risers like Vedo and Tai Verdes), Electronic (Dillon Francis, Alan Walker, and Diplo show the playful sides of their personalities on their TikTok pages), and the broad indie-alternative coalition (ranging from Wallows to MGMT to Molchat Doma).
Among the biggest growing genres is Latin music, whose trending songs ranged from trap/reggaeton bangers like Ozuna's "Caramelo" to traditionalist tracks like "Espejeando" by Los Tucanes De Tijuana. Meanwhile, internet-savvy Country stars like Luke Combs, Morgan Wallen, Kelsea Ballerini and Breland helped the genre have another strong year on the platform.
NOTE: The graphic above lists the top 10 genres on the platform by number of video creations, represented by the percentage of video creations with sounds from each genre.
They've Got The Hits: Top Artist Catalog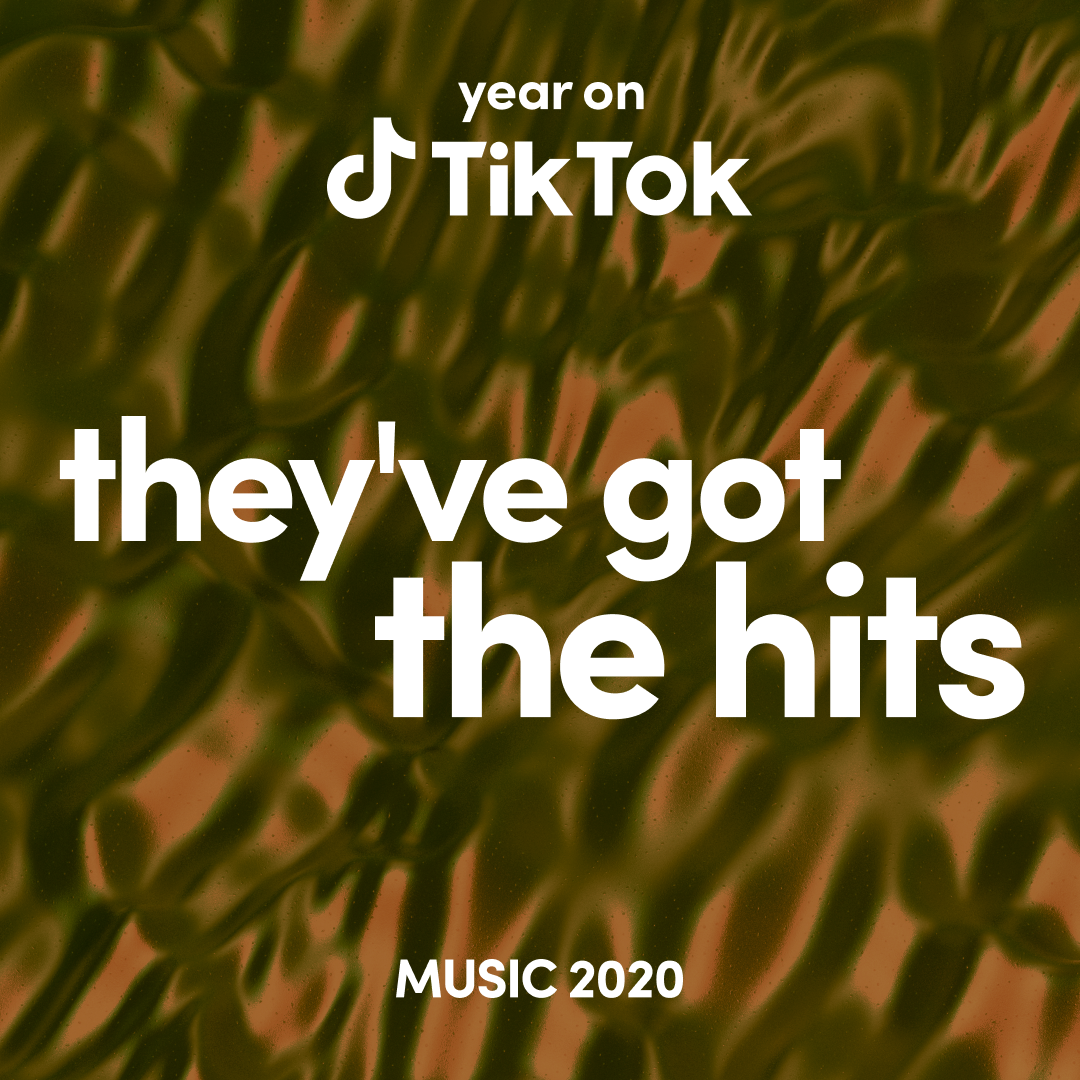 The TikTok community gravitates to songs that are confident, empowering, sonically unique, and danceable. It should be no surprise that TikTok's most popular artists of 2020 are experts at creating these kinds of bops. Scoring a viral hit on the platform helps build familiarity for the artist–if an artist has one viral hit, there's a very good chance that subsequent songs will have success as well. The ten most-viewed artist of the year each built up their resumes with multiple TikTok hits.
Megan Thee Stallion scored two of the year's biggest hits with "Savage" and "WAP," while nearly the entirety of Doja Cat's Hot Pink album inspired a TikTok trend. The community honored the memory of Pop Smoke by making trending hits out of four songs from his debut album Shoot For The Stars, Aim For The Moon, which spent the whole summer in the Billboard Top 5. Rap stars like Roddy Ricch, DaBaby, and Lil Uzi Vert delivered turn-up, Dua Lipa brought Future Nostalgia, and Don Toliver delivered smooth-voiced vibes. Meanwhile, Melanie Martinez established herself as a major pop star with the flirty single "Play Date," and 20-year-old 24kGoldn broke big on the Billboard charts with "Mood" ft. iann dior.
Check out the ten most viewed artists by catalog on TikTok in 2020:
The Come Up: Emerging Artists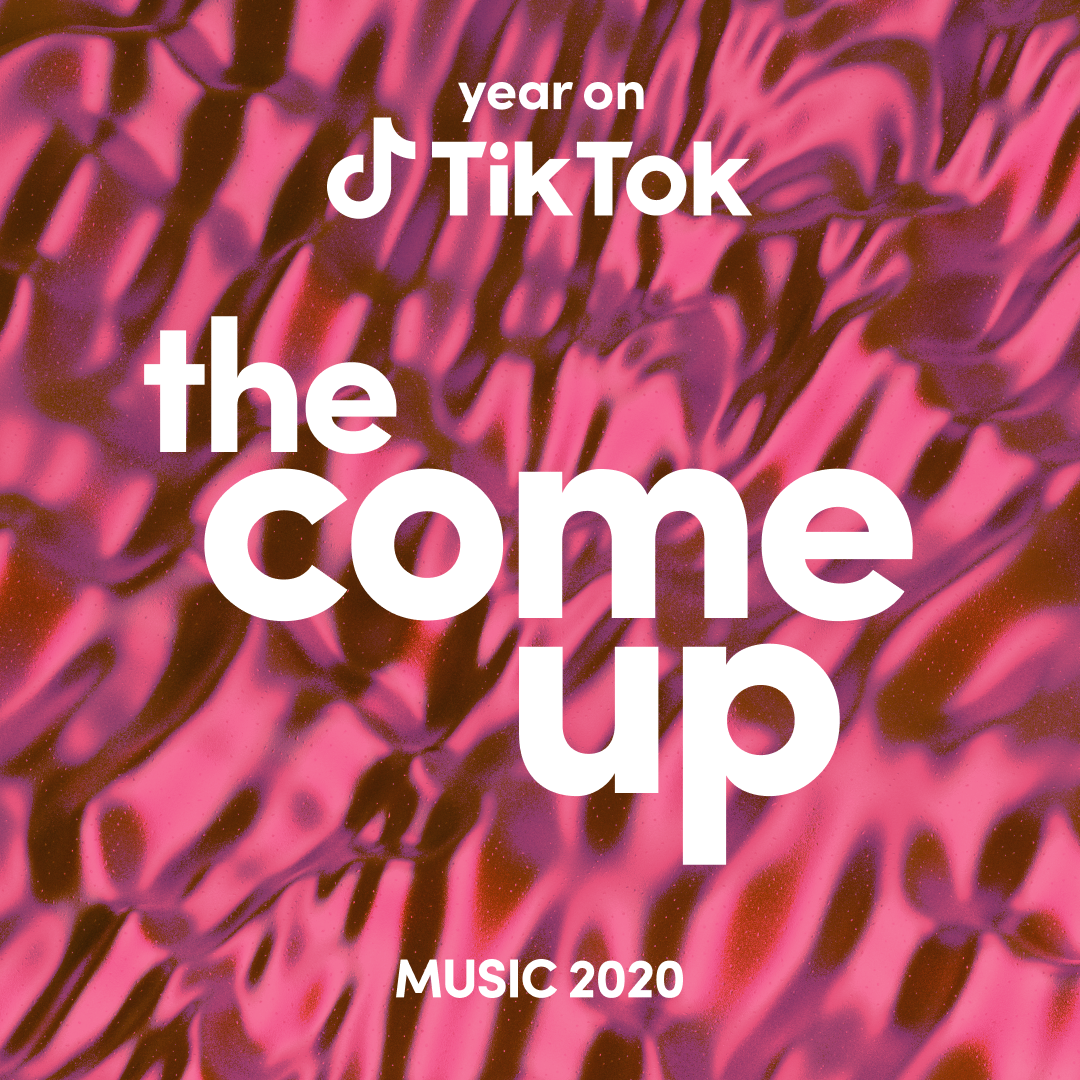 In 2020, TikTok cemented its position as the go-to platform for music discovery, becoming a launching pad for unknown artists to build momentum for their careers. Dozens of artists parlayed their TikTok success into major record deals, and many more enjoyed streaming spikes or popularity peaks due to TikTok trends. The below artists come from many different genres and backgrounds, but most of them helped manufacture their own success by keeping an active profile on TikTok and interacting with fans. Take a look at some of the 15 most notable new artists that made their mark on TikTok and the music industry this year.
After making his name on TikTok with hits like "Valentino" and "City Of Angels" in 2019, 24kGoldn leapt to the stratosphere in 2020 with "Mood," his collaboration with iann dior that reached #1 on Billboard and generated 2.5 million video creations.
With her infectious attitude and ready-made catchphrases, Flo Milli used TikTok to take her music to another level. The 20-year-old Alabama native's "May I," a hand-clapping, Snoop Dogg-referencing banger that inspired 1.3 million creations, helped propel her debut album Ho, Why Is You Here onto the Billboard 200.
The Panama native Latin superstar is a very active TikTok user, and his frequent reaction duets, behind-the-scenes clips, and charming dance moves earned him 1.7 million followers and a massive hit in "Relación" (4.2 million video creations).
19-year-old rapper ppcocaine's uncompromising authenticity and LGBT perspective helped her earn 3.5 million followers, several viral hits (including "PJ"), and a record deal with Columbia.
The 17-year-old rap star made a major impact when he released his song "Addison Rae," drawing the attention of a popular creator and and helping to bring TikTok culture to the mainstream.
This rising pop trio sang what we were all thinking in their era-defining anthem "F2020," which they first revealed on TikTok in a video that racked up over 16.7 million views.
Curtis Waters's active promotion of his song "Stunnin" ft. Herm Franklin (1.3 million video creations) on TikTok helped make the breezily confident pop-rap jam one of the songs of the summer.
The bedroom pop riser built a large audience (477k followers) by engaging with his fans and debuting snippets of new music, including his viral single "Dancing In My Room" (1.5 million creations)
After her ghostly tenor graced the hook for Sleepy Hallow's TikTok-propelled Billboard Hot 100 hit "Deep End Freestyle" (530k creations), Fousheé took to TikTok to introduce the smoky, soulful full version of "Deep End," which made an even bigger impact (3.7 million creations) and trended for multiple weeks.
17-year-old singer-songwriter Tate McRae worked hard to build an audience on TikTok in 2020, and she was rewarded with nearly 2 million followers, over 49 million hashtag views, and viral hits including "You Broke Me First" and "Stupid."
The former Verizon store salesman struck gold with his breezy hit "Stuck In The Middle" (2.3 million creations), a constant presence on TikTok's Trending Songs charts.
These Little Rock, AR dance-rap mavens are active TikTok users and viral song machines, creating trends with bangers like "SIX FO'" (1.5 million creations), "Hustle & Flow" (1.8 million creations), "Roscoes" (1.1 million creations), and more.
A rising pop star whose hit "Figure It Out" has over 480k video creations and 20 million Spotify streams, Blu DeTiger moonlights as TikTok's favorite bassist, shredding to songs of all genres.
The internet-savvy rapper captivated audiences with his deep croak of a voice and visceral lyrics, as TikTok (including @emmalangevin) helped propel "E-GIRLS ARE RUINING MY LIFE" ft. Savage Ga$p to multiple weeks in the top ten of Spotify's Viral 50 chart.
Written in 2015, Taylor's emotional ballad "Surrender" became one of TikTok's most popular songs of 2020 (over 5 million video creations), offering a poignant soundtrack to emotional stories.
It's important to point out that these artists are just a small fraction of the emerging artists who made a major impact on the platform. We'd like to extend a special shoutout to Claire Rosinkranz, StaySolidRocky, BMW Kenny, Ritt Momney, Vedo, 645AR, and Priscilla Block, who we know will build on their 2020 success and do great things in 2021.
Down The Rabbit Hole: Unexpected Hits and Niche Discoveries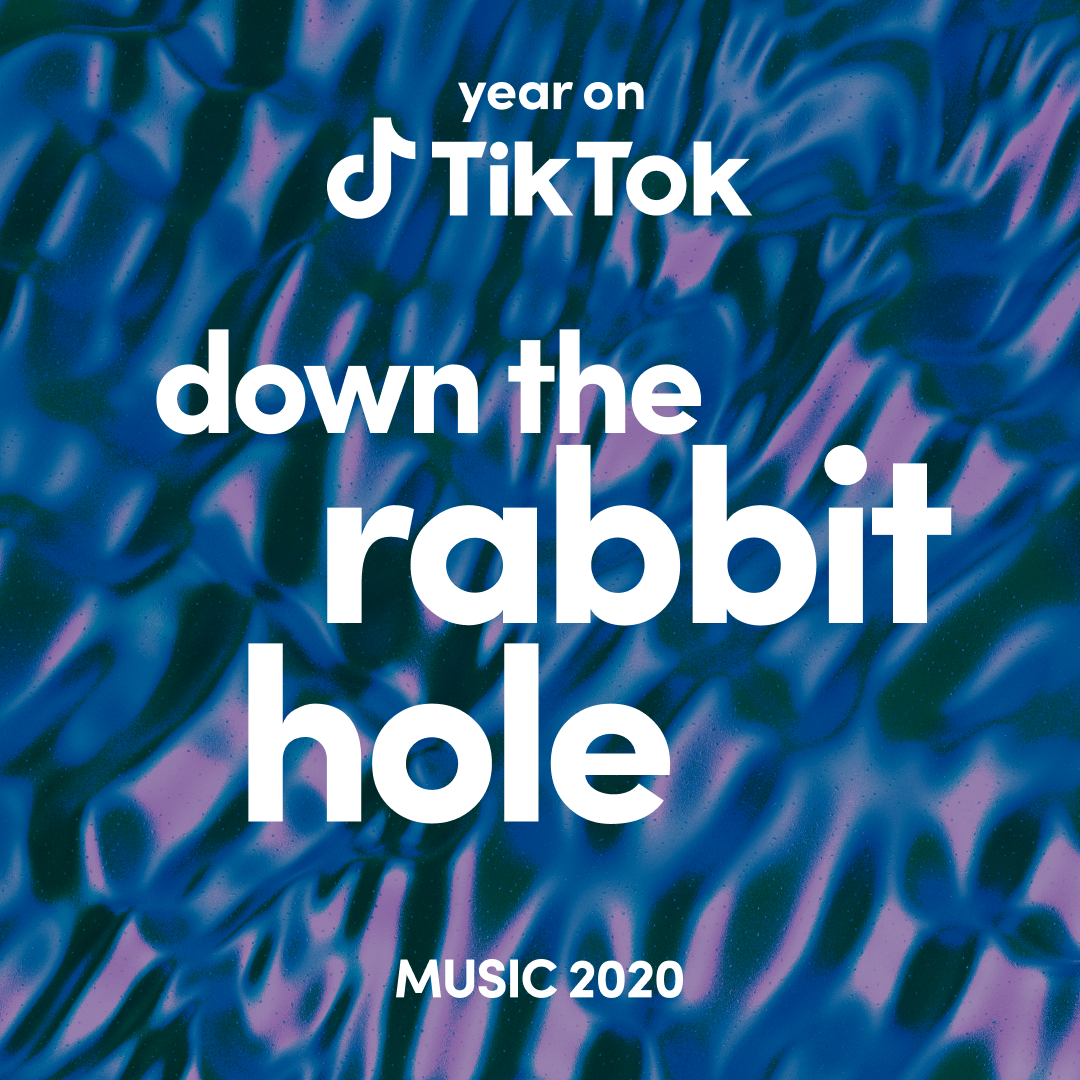 One of TikTok's greatest strengths lies in creating a community that feels close-knit despite being massive in size. A meme, trend, or song created on TikTok can quickly morph from an in-joke to a nationwide phenomenon. Ranging from goofy (Bella Poarch's interpretation of Millie B's "M To The B") to sad (users discovering The Caretaker's Everywhere At The End Of Time, an album about the effects of Alzheimer's Disease) to just plain absurd (Poland truly is everywhere), TikTok's community helped shape internet and IRL culture with these unearthed gems.
"Vibe" - Cookiee Kawaii
Everywhere At The End Of The World - The Caretaker
"M To The B" - Millie B
"I Love Poland" - Häzel
"Судно (Борис Рижий)" - Molchat Doma
"Mi Pan" - itzmilpops
"A Moment Apart" (ODESZA Cover) - Hannah Harpist
"Spongebob" - Dante9k
TikTok LIVE: 2020's Essential Music Moments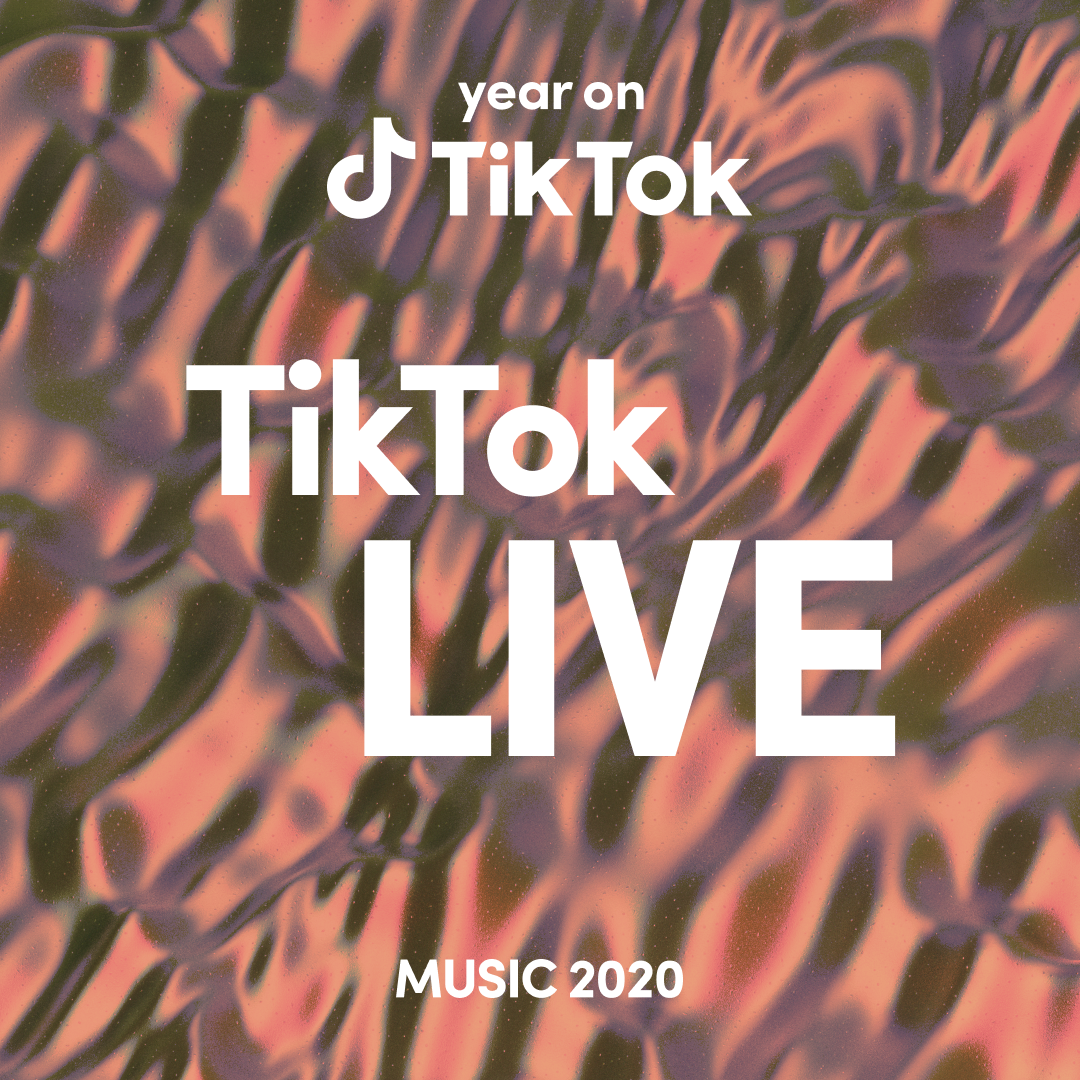 As the pandemic forced the live music industry inside for 2020, TikTok offered a wide variety of at-home entertainment to give artists an opportunity to showcase their talents, execute their vision, and interact with fans.
Celebrating Culture With Music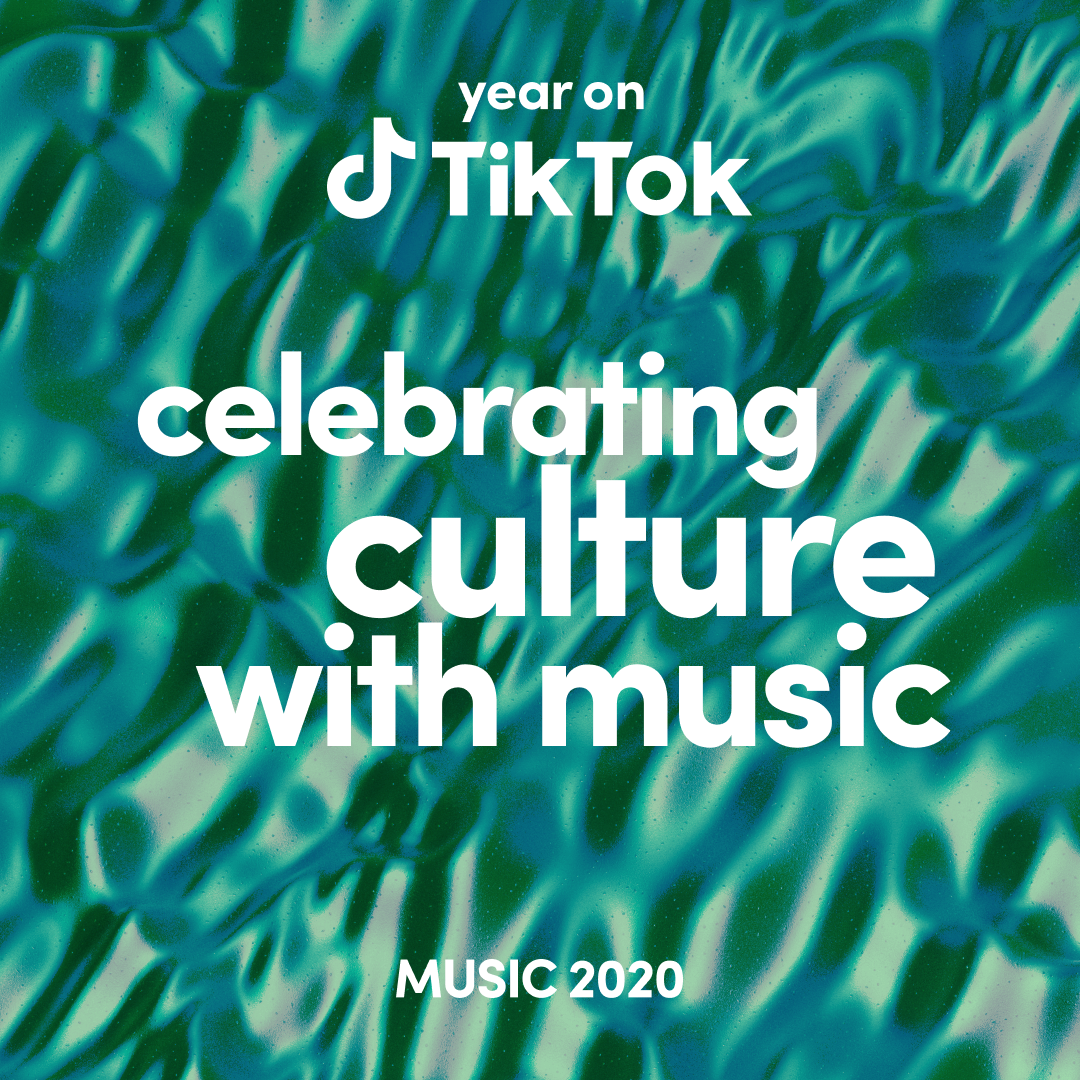 TikTok is home to a diverse community, with diverse tastes to match. Throughout 2020, TikTok took steps to honor the subcultures that make the community special, with music playing a major role. Below, take a look at some of the ways music helped shape TikTok's cultural initiatives.
#MusicMatters: TikTok partnered with MusiCares and The Actors Fund to salute its community of entertainment professionals hit hard by the pandemic, offering LIVE streams from Camila Cabello and Broadway star Kristin Chenoweth, and starting the #MusicMatters hashtag (4.1 billion video views).
#BlackMusicMonth: Throughout the month of June, TikTok celebrated #BlackMusicMonth by special programming to celebrate and highlight Black artists' contribution to music on the platform. #BlackMusicMonth initiatives included Chole x Halle's #KeepingItCute challenge and the on-boarding of Prince and his catalog to TikTok.
#MyPride: TikTok dedicated programming to its LGBTQ+ community, honoring Trailblazers like mxmtoon and hosting LIVE streams with artists like Kim Petras and Hayley Kiyoko.
Latinx Heritage Month: TikTok paid tribute to its #FamiliaLatina with special Sound-Offs from artists like Luis Fonsi, naming beatboxer @spencerx as a Latinx Trail Blazer, and hosting a special LIVE music video premiere starring Jennifer Lopez and Maluma.
Iconic: Legendary Acts On TikTok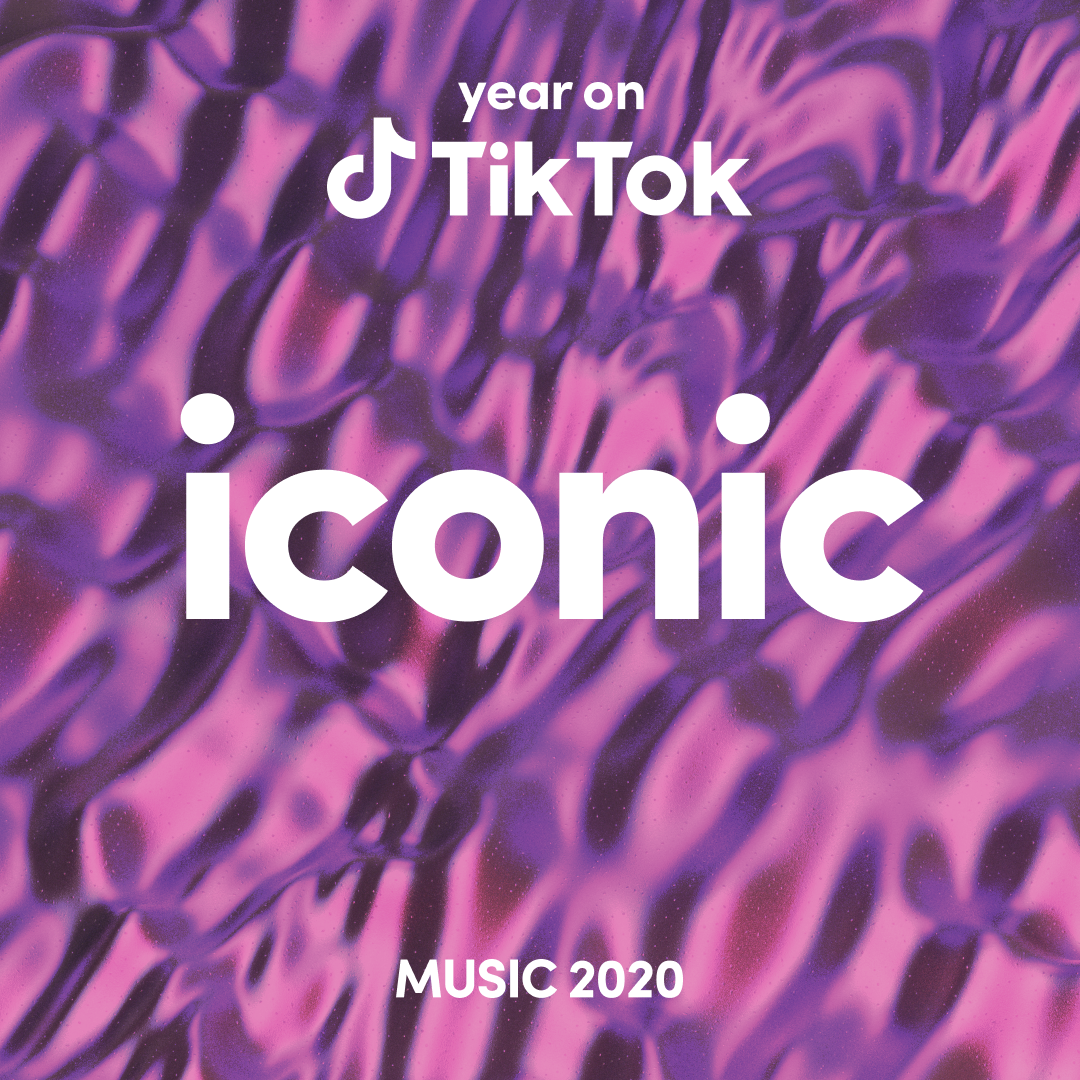 TikTok partnered with some of music's most legendary acts to bring their music to the platform, recontextualizing their artistic legacies with short-form videos and kickstarting new trends with classic songs. Artists like Prince and Queen made their mark on the platform with dramatic entrances and others like John Lennon ("Beautiful Boy") and Oasis ("Wonderwall") scored viral hits from their catalog. Below, check out some TikTok accounts that help bolster the legacy of icons.
Remember These? Songs Revitalized On TikTok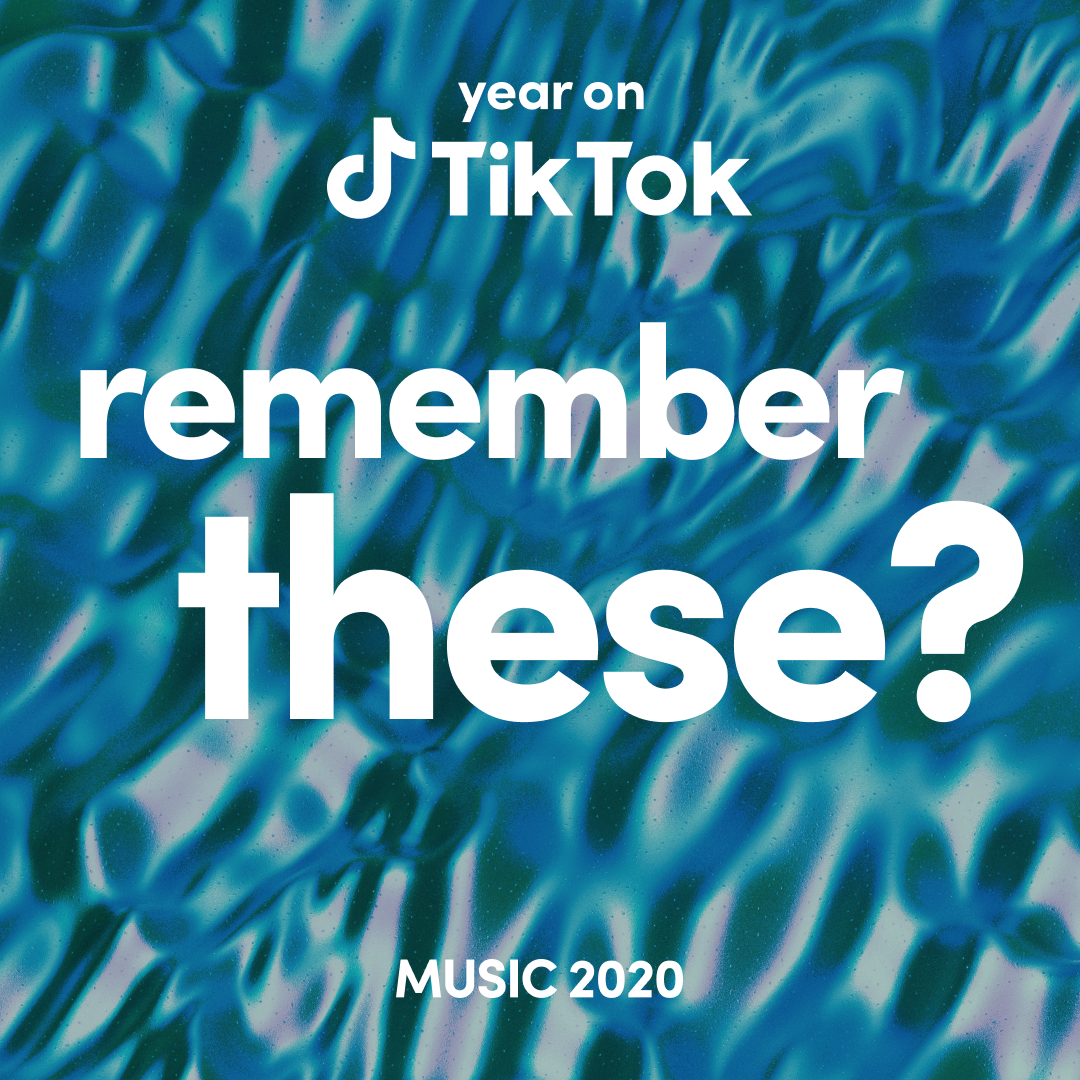 Many songs that trend on TikTok come from current stars or emerging artists, but an ever-growing number of TikTok trends use sounds from songs that are years, or even decades old. A well-placed TikTok can revive interest in well-known classics (world, meet @420doggface208) or dig up a forgotten hit (L'Trimm's 1988 classic "Cars That Go Boom" generated 2.6 million creations). Many catalog songs experienced a massive increase in streams as a result of trending on TikTok–spurred by a high profile trend, Fleetwood Mac's "Dreams" re-entered the Billboard Hot 100 after a 43-year absence. Check out some catalog hits that had a major impact in the past year.
"Dreams" - Fleetwood Mac
"It's Tricky" - Run DMC
"Bullletproof" - La Roux
"I'm Just A Kid" - Simple Plan
"How Bizarre" - OMC
"Mr. Blue Sky" - ELO
"Beautiful Boy" - John Lennon
"Cars That Go Boom" - L'Trimm
"Because of You" - Ne-Yo
"No Role Modelz" - J. Cole
"Rasputin" - Boney M.
"Boom, Boom, Boom, Boom" - Vengaboys
"Promiscuous" - Nelly Furtado
"Girlfriend" - Avril Lavigne
"Potential Breakup Song" - Aly & AJ
"Where Is The Love?" - The Black Eyed Peas
"Say I Yi Yi" - Ying Yang Twins
On TikTok, sounds and the creative videos that accompany them come together to foster emotional connections between music and its listeners, inspiring users to flock to streaming services to play these songs on repeat. People who discover music on TikTok are taking the power of popularizing songs and artists into their own hands, making TikTok the most democratic platform in the world, freed from the limitations of programmed radio or streaming playlists. A viral song on TikTok can come from any year, any genre, or any artist, fueled by a community eager to find and share new musical obsessions. The community's endless creativity can redefine a song's context, creating an immersive universe with the song at its center.
As the music world hopes for a return to relative normalcy in 2021, TikTok and its passionate community will still be there, minting hits and discovering new superstars. One thing is clear: if you want to know what is pushing music forward, keep scrolling down your "For You" page.