'We want to be where the action is, because it's inspiring artistically - where it's happening, whatever it is, it's happening!' – John Lennon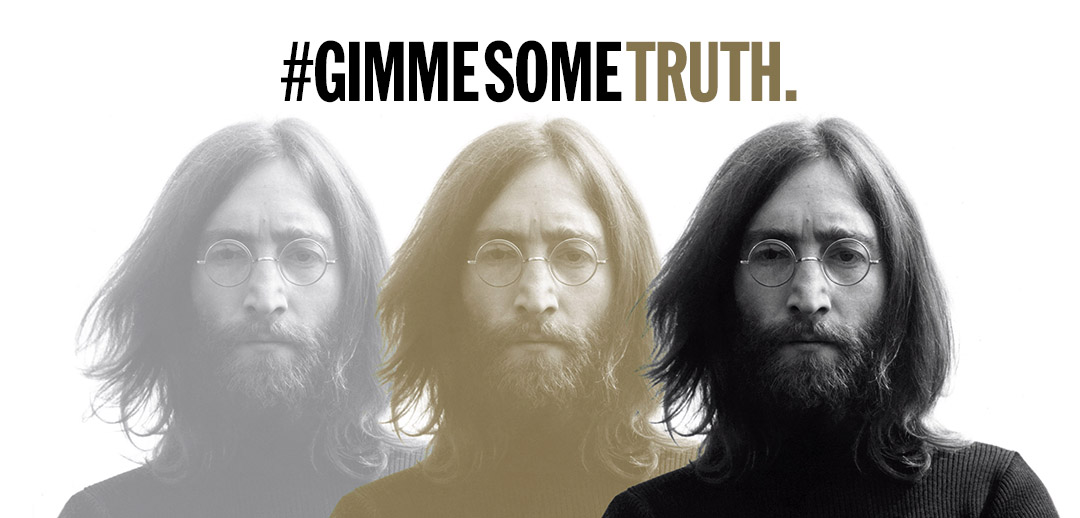 TikTok today announced that the music of John Lennon is coming to its community, on what would have been his 80th birthday. An account in his memory has launched in partnership with The Lennon Estate and its label partner Universal Music Group.
In total, 11 of Lennon's of his most legendary solo musical works are now available to users worldwide for their video creations. Brought together in a dedicated playlist, "Instant Karma! (We All Shine On)," "Imagine," "Mind Games," "Beautiful Boy," "Woman," "Happy Xmas (War Is Over)," "Give Peace a Chance," "Stand By Me," "Nobody Told Me," "Remember" and "Gimme Some Truth" are all now accessible for the TikTok community.
Celebrating the legendary songwriter and performer's music arriving on TikTok, a hashtag challenge has launched globally, encouraging fans to #GimmeSomeTruth in recognition of the 1971 protest song co-produced with Phil Spector and also featuring former Beatles bandmate George Harrison on guitar.
Announcing his father's arrival on TikTok, Sean Ono Lennon said, "We're super excited to launch my dad's official TikTok account and cannot wait to see what his fans all over the world create using his music and his message of peace and love."
Check out John Lennon on TikTok here.

Whether you're covering a song, or teaching us about his legacy, join the community and honour one of the greatest songwriters of his generation join the #GimmeSomeTruth challenge.