Celebrating the community and videos that brought joy across America in 2020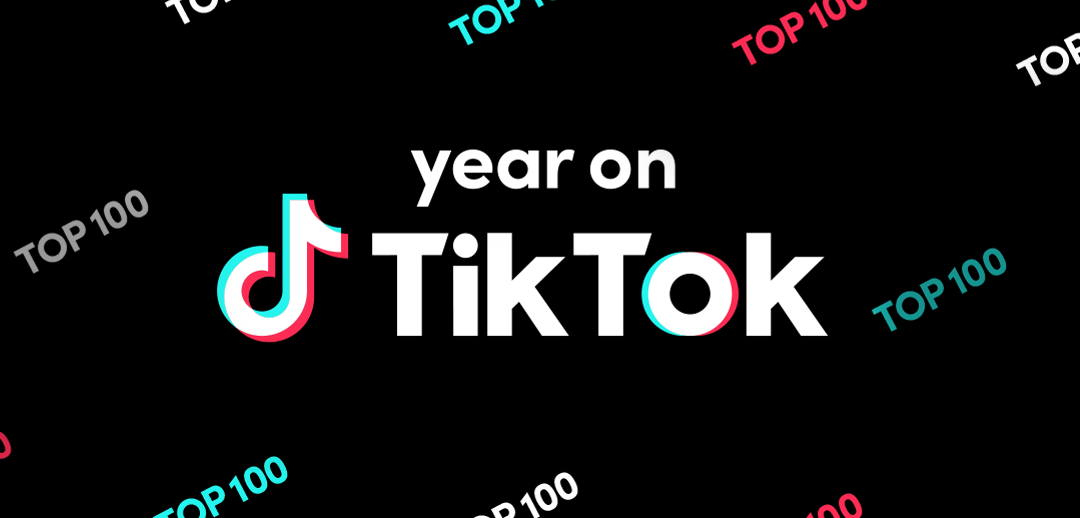 TikTok is a place that brings people together to find moments of joy and inspiration. It's also a place to find your community, no matter your interests. This has never been more important than in 2020. From a global pandemic that introduced us to social distancing to protests for racial equality, community hardships, and personal and economic uncertainties the world over, 2020 was full of all the feelings. Throughout those moments, millions of Americans turned to TikTok to share their stories and lift others up.
While the world went through a whirlwind of change this year, one thing hasn't changed: the heart of the TikTok community. With you, we built a deep sense of community and connection even though we've spent most of the year physically separated. You continued to impress and inspire millions every day with your creativity and expression. Through the TikTok community we spanned borders and generations, shared laughs and tears, and celebrated life's best moments.
And for that, we now celebrate you.
Across the US, you made TikTok the year of everything from cranberry juice-drinking skateboarders, cottagecore fairies, theatre kids, and emerging stars across the music and fashion worlds, to random things that just makes sense like pancake cereal, a goose who throws it back, and carrot bacon. We're here for all of it.
"It's been our honor to watch these videos and creators grow and share what have become iconic, sometimes even life-changing, moments of 2020. TikTok is here to bring joy, and with the year we've experienced, I'm thrilled to take a trip down memory lane and celebrate the myriad of ways the TikTok community helped us come together, bridge divides, and find both lightness and poignancy when we needed it most." – Vanessa Pappas, Interim Head of TikTok
With that, we invite you to relive the moments your community shared in together, in this Year on TikTok: Top 100.
1) Vibe Check: Top viral videos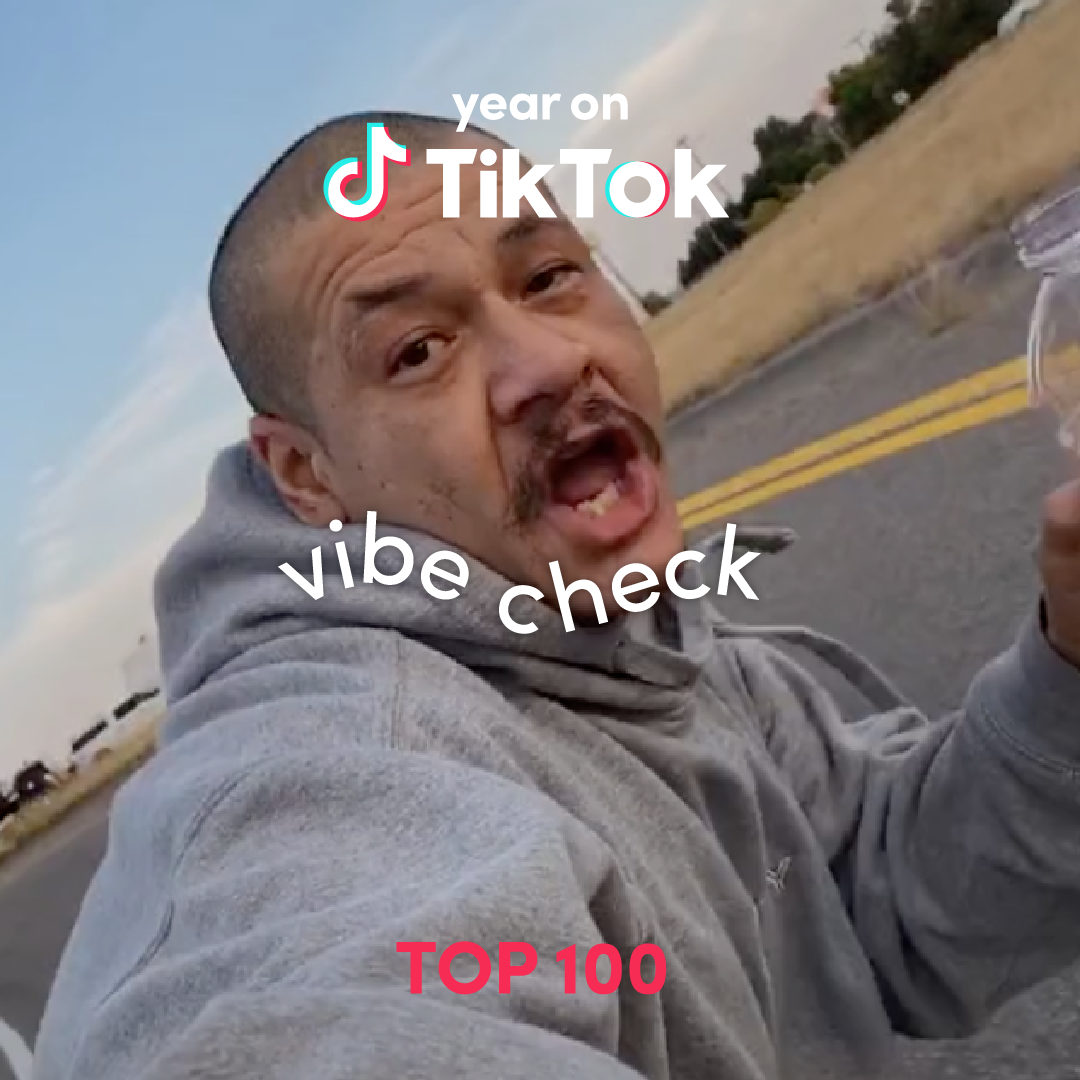 ​Who had cranberry juice on their pandemic bingo card this year? 2020 saw an astounding number of videos go viral, entertaining millions and changing the lives of the creators who made them. These 10 viral videos led them to become cultural moments, launch careers, and be forever immortalized on the TikTok Top 100 list.
2) It's The Meme For Me: Top trends, hashtags, and challenges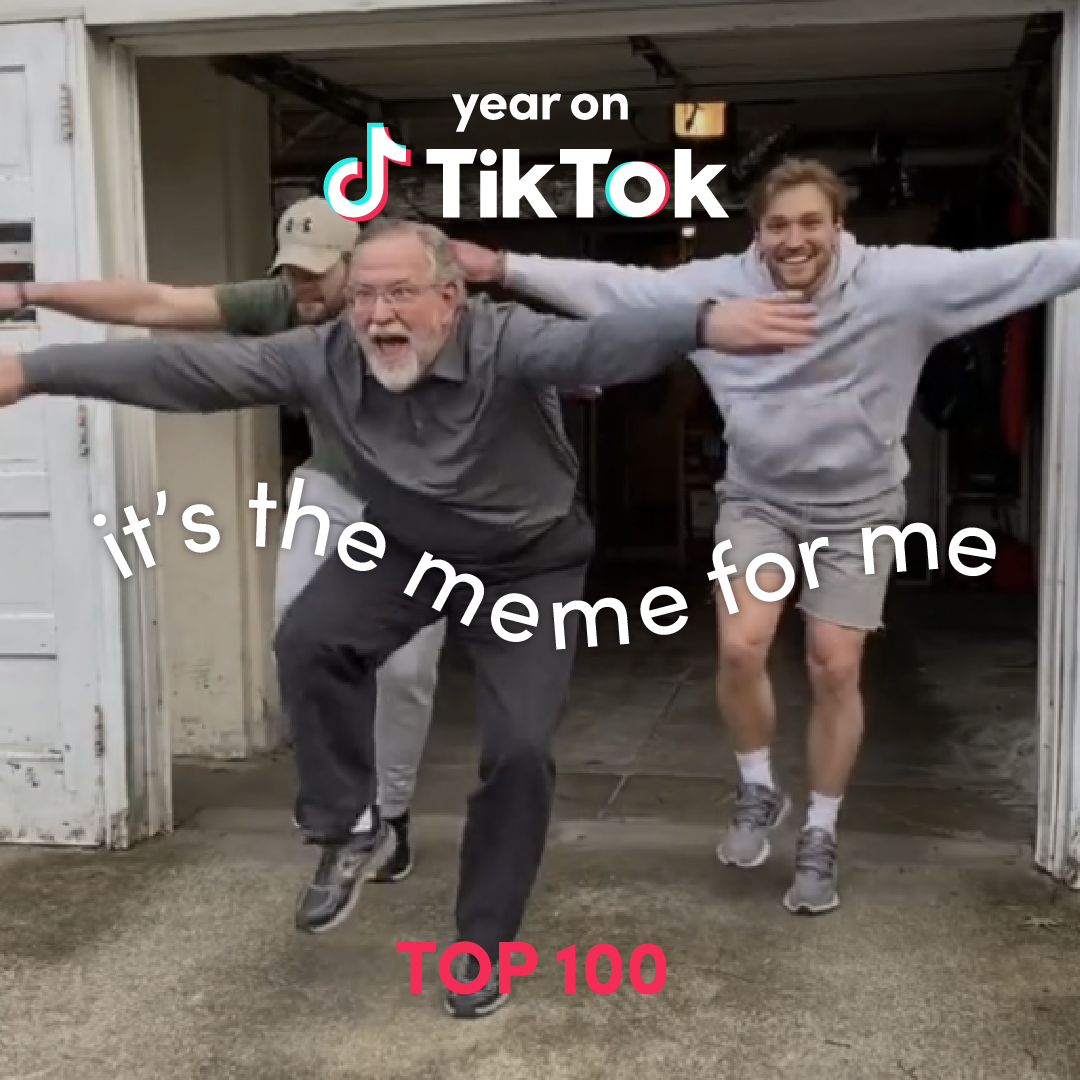 ​It's the creativity TikTok has become famous for. Trends can start from a single video and turn into inspiration across the platform, quickly spreading across TikTok with the help of shared sounds, hashtags, and subjects. Whether it was a dance, a new comedy format, or a simple quote, these are the trends that took TikTok by storm in 2020.
3) Rising Stars: Top creators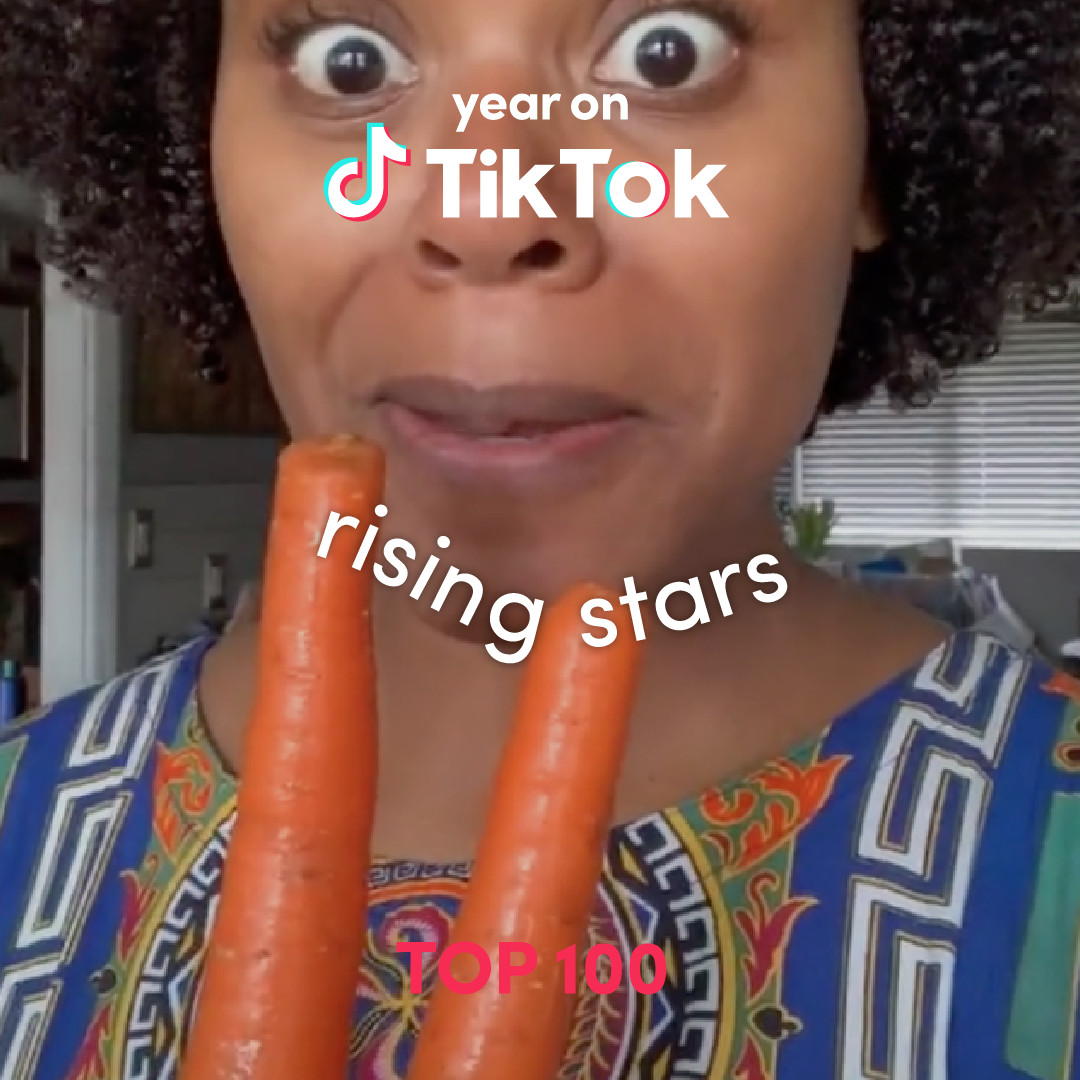 ​Creators are the heart of TikTok, making the platform unlike any other thanks to their creativity, commitment, and constant drive to make content that inspires audiences the world round. TikTok has become a launch pad for creators to build livelihoods by making content authentic to who they are and driven by their passions. These are the creators in the U.S. who rose to be TikTok's biggest breakout stars of the year, inspiring hundreds of millions of people to cook, dance, laugh, and wash their face.
4) Voices of Change: Most impactful creators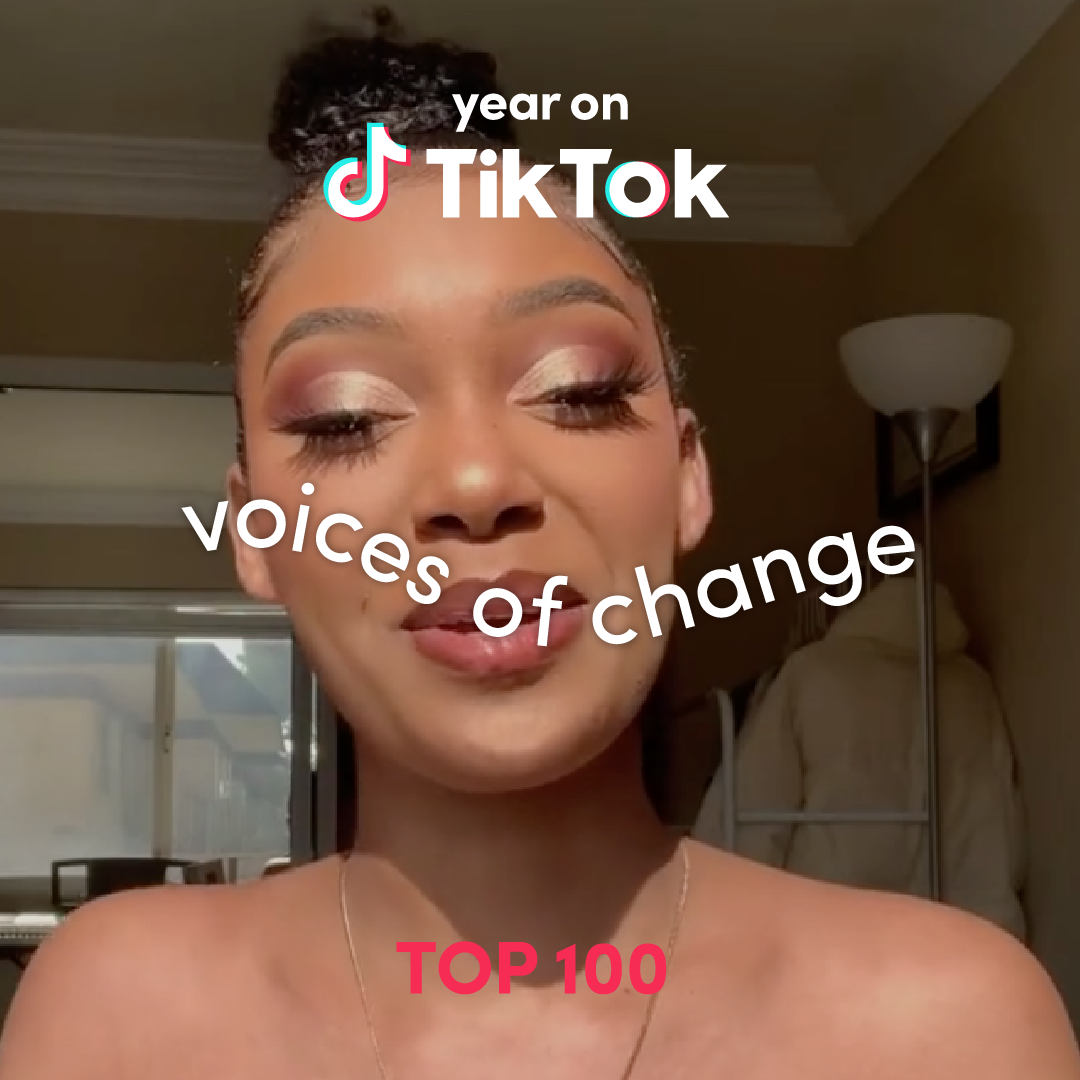 ​This has truly been a year. Through it all, creators have used their platforms to spread awareness for social causes, advocate for marginalized and underrepresented communities, celebrate the many cultures that make the TikTok community so special, and help educate people about different viewpoints. 2020 was full of major cultural shifts both on and off TikTok and we're proud of the work our community has done to raise each other up. Below are just a few of the passionate creators who continue to fight for positive change in the US and around the world.
5) The A-List: Top celebs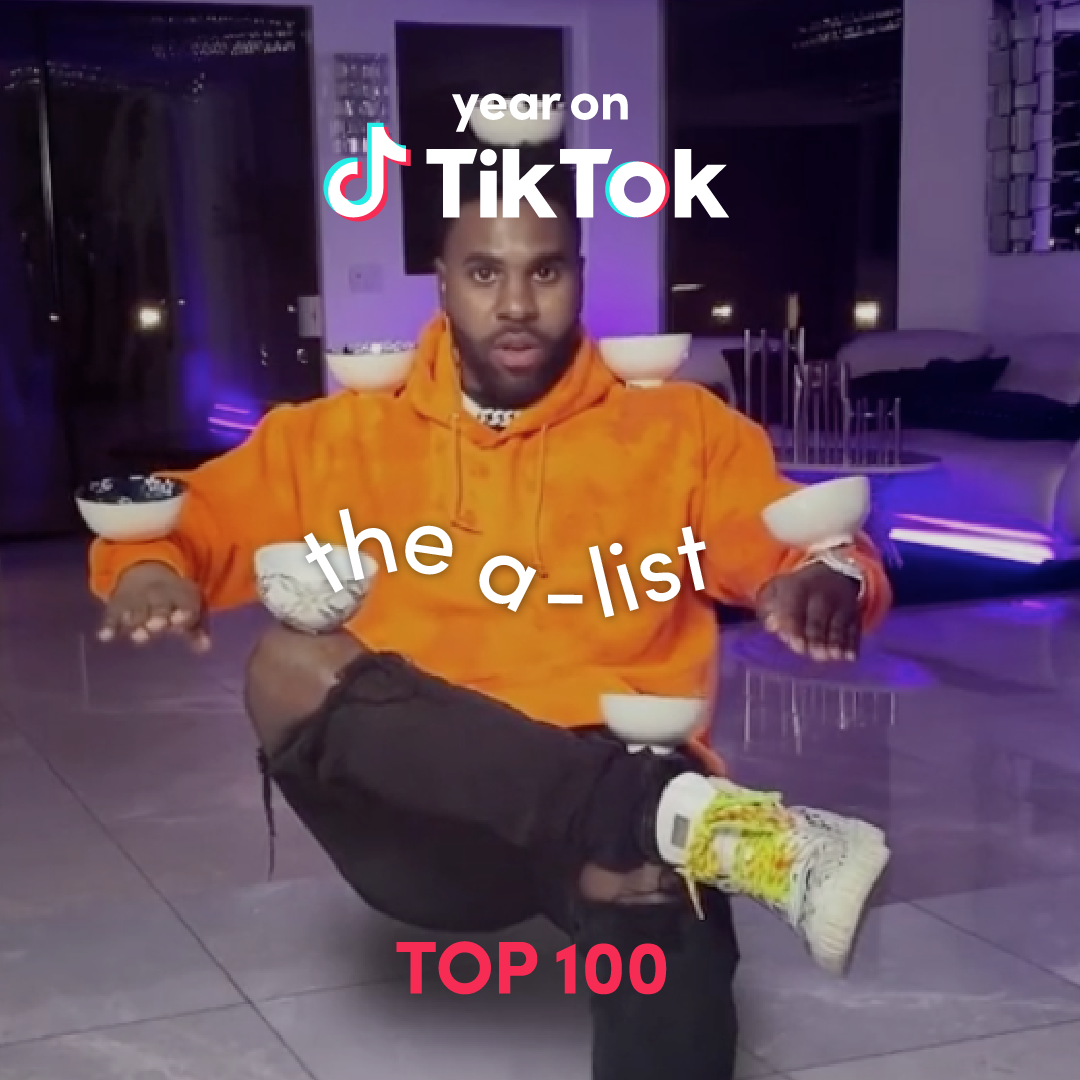 ​Celebs: on TikTok, they're just like the rest of us. In 2020 that means stuck at home during a global pandemic. And just like a lot of us, they turned to TikTok to be entertained and to connect with their fans, showing us over and over again that they're human (and #boredinthehouse), too. While each celebrity adds a little something different to the community, these 10 celebs showed a special kind of commitment and creativity, landing them a spot on TikTok's A-list.
6) The Playlist: Top songs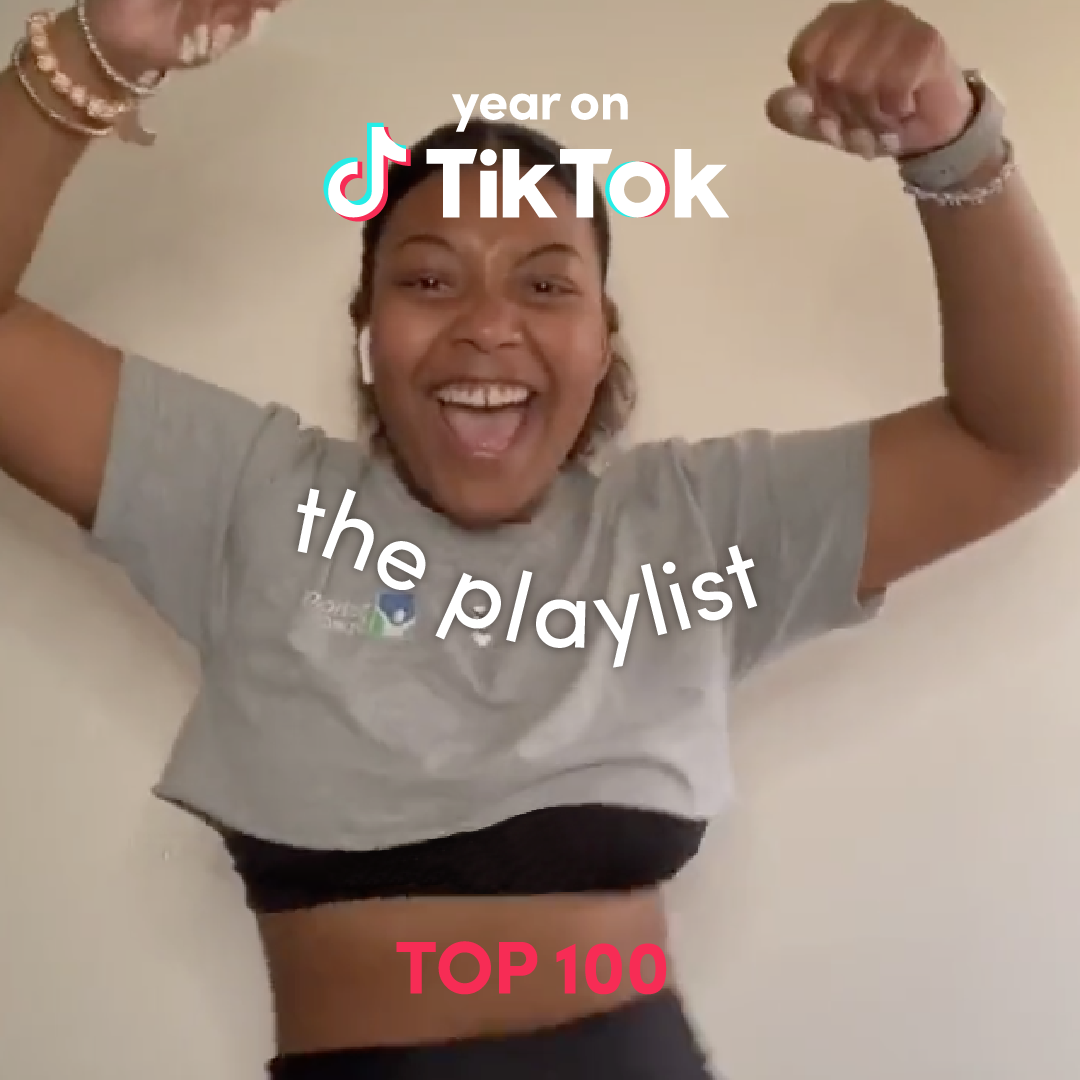 ​It's been a strange and savage year, and the TikTok community came through in shaping the soundtrack to our lives. This year saw songs transform into immersive, expansive universes, aided by the creativity of people jamming out to dance challenges, transformation trends, and even comedy skits! This 10 song playlist – featuring hits from established hitmakers, rising stars, and previously-unknown artists – is just a glimpse into some of 2020's most defining hits that helped people from coast to coast find (or reconnect with!) their inner superstar as they danced their way through the year.
7) Such a Snack: Top food recipes, trends, and hacks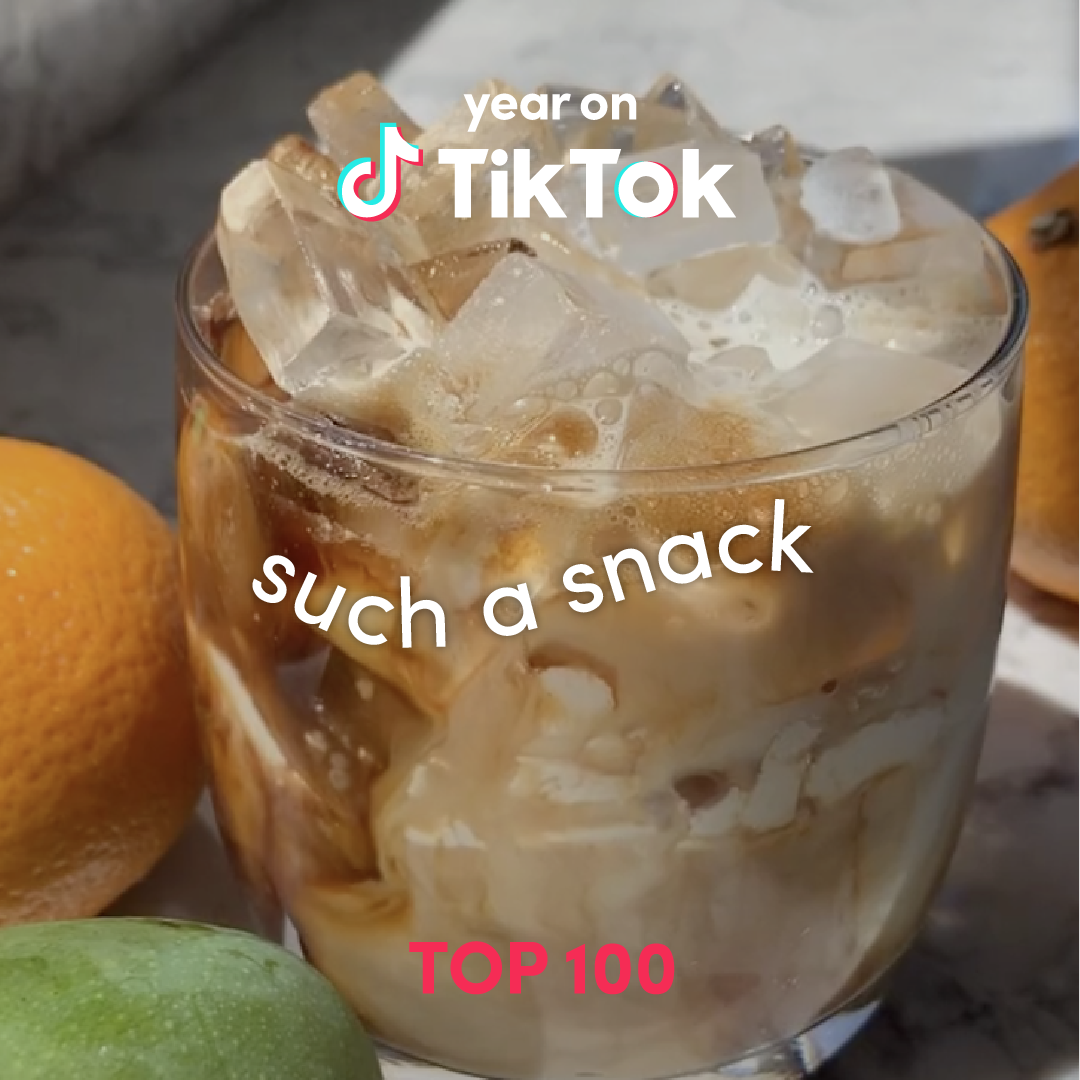 Who knew you could learn how to cook in under 60 seconds?!? 2020 could be described as the year when everyone became a semi-professional chef because, well, we had no choice. And naturally, the TikTok food community came to our rescue. Recipes, fresh takes on classic snacks, and food hacks all helped keep people busy while staying socially distant. These 10 videos make up the crème de la crème of TikTok food content. And yes, in 2020 anything can be converted into a new form of cereal.
8) Glow Up: Top style and beauty trends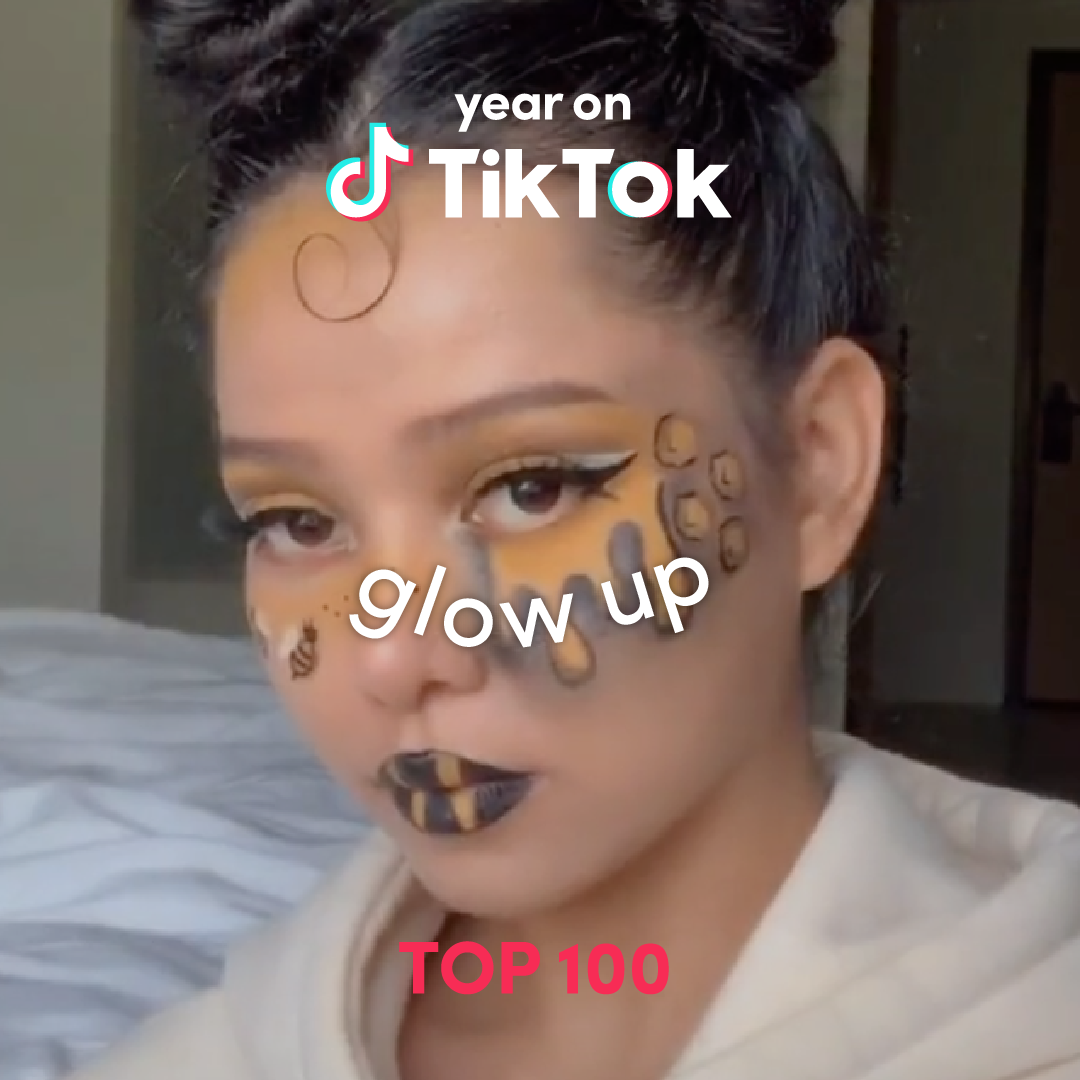 The world is your runway and TikTok is your wardrobe designer. With countless beauty and makeup hacks, fashion gurus, and those on their way to be, there's no shortage of opportunities to learn how to glow up. 2020 raised the already impressive bar of beauty and style content with something for everyone – whether you're just dipping a toe in the garment design pool or you want to become the next makeup icon. These 10 videos are collected from a broad range of creators who made it look easy, darlings.
9) Biggest Little Communities: Top niche communities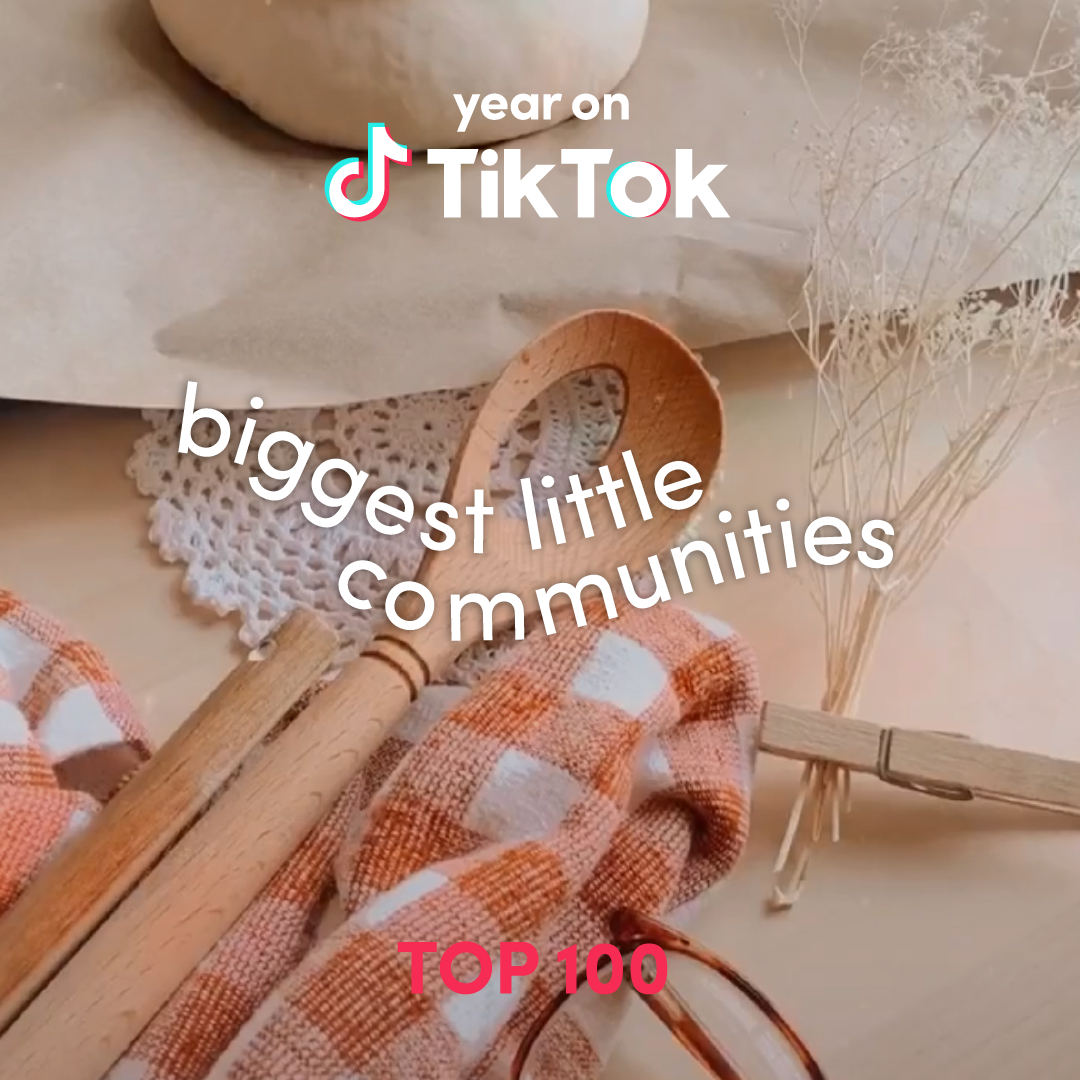 ​Everyone has a different TikTok experience tailored to what piques their unique interests. For some that's plant parenting or sketching anime, for others it's the fantasy of cottagecore and the theatre. Whatever you're interested in, no matter how common or obscure, on TikTok you can find and connect with a community that shares your passion. Below are 10 of the most beloved of the bunch, each earning the title of top niche TikTok communities of 2020.
10) Extremely TikTok: Top product elements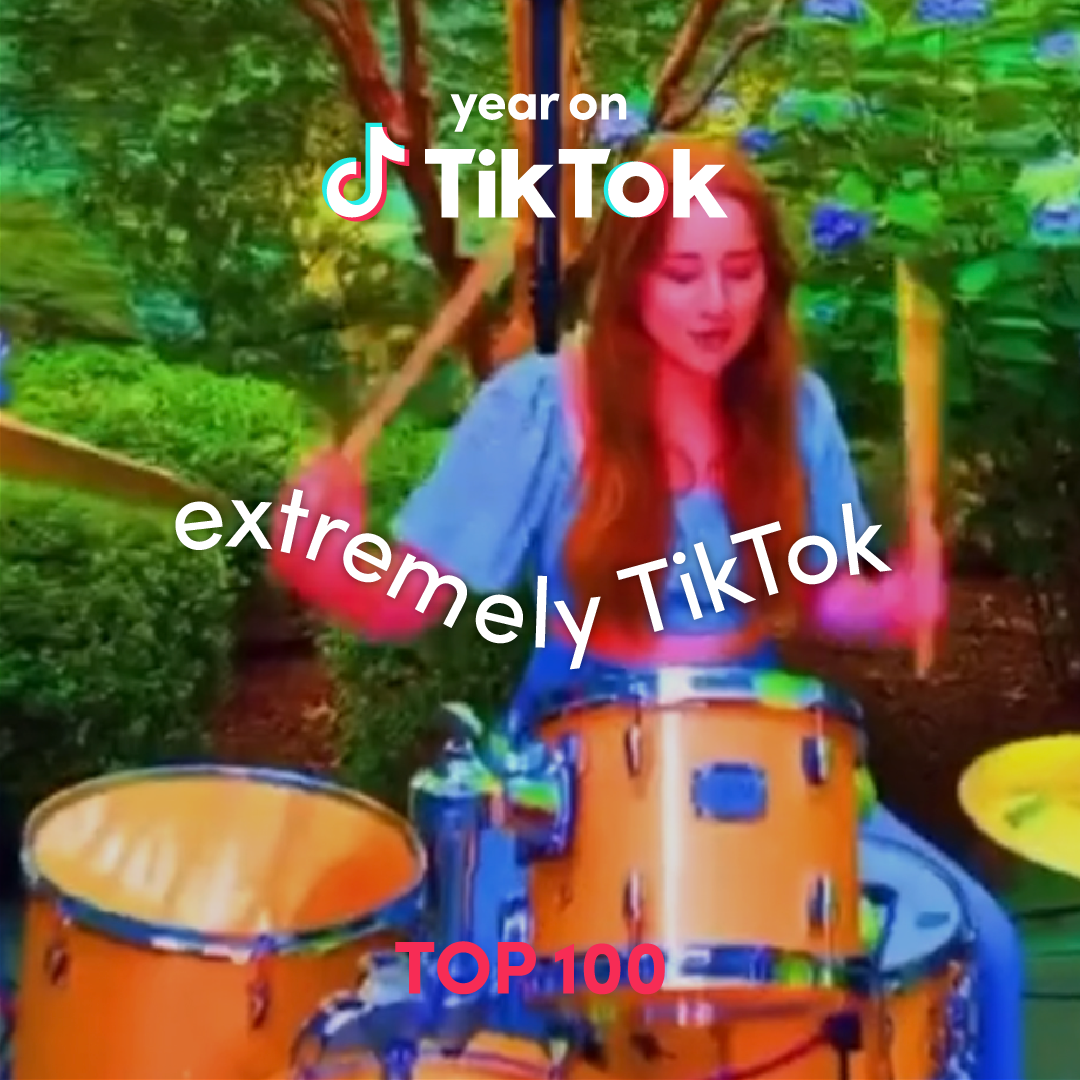 ​From special effects that stop time, change backgrounds, or augment voices to collaborative tools like Duet or Stitch that give people the chance to make content with their fellow TikTok creators, there's no denying TikTok's unique suite of creative tools and product features bring people joy. Here are the top product elements that made videos extremely TikTok in 2020.
Keep an eye out for more Year on TikTok fun coming to your app through the end of this month (which is also the end of this year), and join us on 12/31 for a special New Year's Eve countdown LIVE on TikTok!