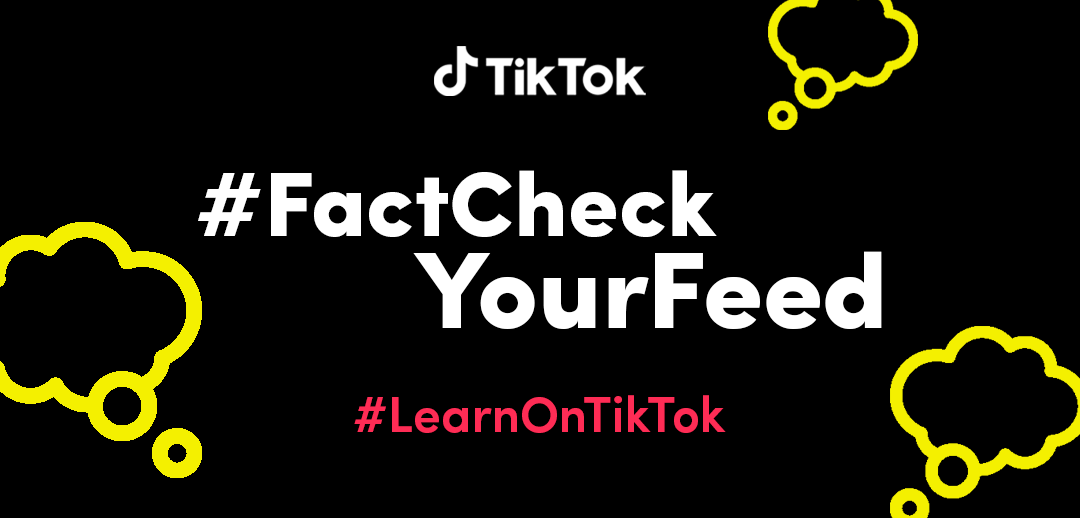 We know that TikTok is not only a place where millions of people come to be entertained, but also a place where people come to learn. That's why we launched #LearnOnTikTok last year, a major investment to deliver the widest experience of learning in a short-form content format.
For some, learning on our platform might involve getting their fix of the everything to do with the Euros, or it might be staying informed on the latest news and updates around the COVID-19 vaccine.
As part of #LearnOnTikTok, we launched our #FactCheckYourFeed campaign in May to help equip our community with the skills they need to critically engage with content, navigate our platform safely and guard themselves against potential harms.
For the next instalment of #FactCheckYourFeed, we're focusing on making good financial decisions online. Working in partnership with Citizens Advice to coincide with their annual Scams Awareness Fortnight campaign, we're rolling out informative new videos all about financial literacy, including how to make informed financial decisions, getting the most out of research and understanding financial terminology and jargon.


Helping users make good financial decisions
Here's a snapshot of what's to come:
@tejlalvani - CEO and Dragons' Den judge Tej Lalvani helps explain financial jargon, and how to critically review your understanding of financial terminology
@thatmortgageadvisor - making the most of research, assessing your financial decisions and understanding the different options available to you
@pokubanks - making informed financial decisions


With more of us getting financial information online, it is important to us that we help our users to become confident and alert to financial misinformation, as well as how they can access the right support and advice. We hope that our latest #FactCheckYourFeed equips our community with the tools they needs to make the right financial decisions for them.
New to TikTok and want to see more #FactCheckYourFeed? Getting involved couldn't be easier, simply download the app for free via the Apple App Store, Google Play or Amazon.
What the experts are saying
Jessica Abelscroft, Director of Communications and Engagement at Citizens Advice said:
"At Citizens Advice we offer free, confidential and impartial advice to millions of people every year - whoever they are and whatever their problem.
"We're pleased to be working with TikTok to help people make informed financial decisions. It's an important part of our wider financial and scams awareness work, as well as reaching new audiences on TikTok who we know could benefit from timely, practical and tactical advice."