On TikTok, #soccer fans from every corner of the United States, Canada, and the world come together to celebrate, engage, and create community around te most exciting moments in the game. Whether it's fan reactions, hilarious edits of game highlights, or behind-the-scenes content from the players and coaches, soccer content thrives on TikTok, offering our community an unfiltered view of the sport they can't get anywhere else.

As we aim to bring fans closer to the game, we're excited to announce a multi-year partnership with MLS, the premier men's professional national soccer league featuring 29 Clubs across the United States and Canada. This new partnership will connect the TikTok community to MLS through exclusive content, in-app programming, greater access to highlights, in-stadium activations, MLS' biggest events and tournaments, and more.

Over the course of the partnership, TikTok and MLS will launch a new Club Creator Network, where TikTok creators will be paired with MLS Clubs to create exciting content during the regular season and off-season. Creators and MLS Clubs will work together to enhance the fan experience by offering unique access to their favorite MLS players and behind-the-scenes moments that can only be found on TikTok. Our creators are the heart and soul of our platform, and we're excited to create more opportunities to elevate their creativity as they take soccer content to new heights.

The partnership will also include various in-app programming. Through Library, our in-app creation tool, we're also partnering with MLS to provide our community with access to MLS content and clips that will give creators more opportunities to integrate their favorite moments in the content they create. Throughout the season, fans can also search "MLS" on TikTok and get access to the MLS Hub, featuring the newest content from MLS, its Clubs, and players - all in one place. From the Hub, fans can also access MLS's website with more information about match schedules and scores.

As an "Official Partner" of MLS, TikTok will be integrated into every MLS game throughout the season through various in-stadium branding, TikTok & MLS content across stadium videoboards, and more. TikTok is also the co-presenting sponsor of eMLS Cup, the League's esports tournament. We're excited to continue spotlighting TikTok as a place where the sports and gaming community intersect, while providing quality entertainment for all.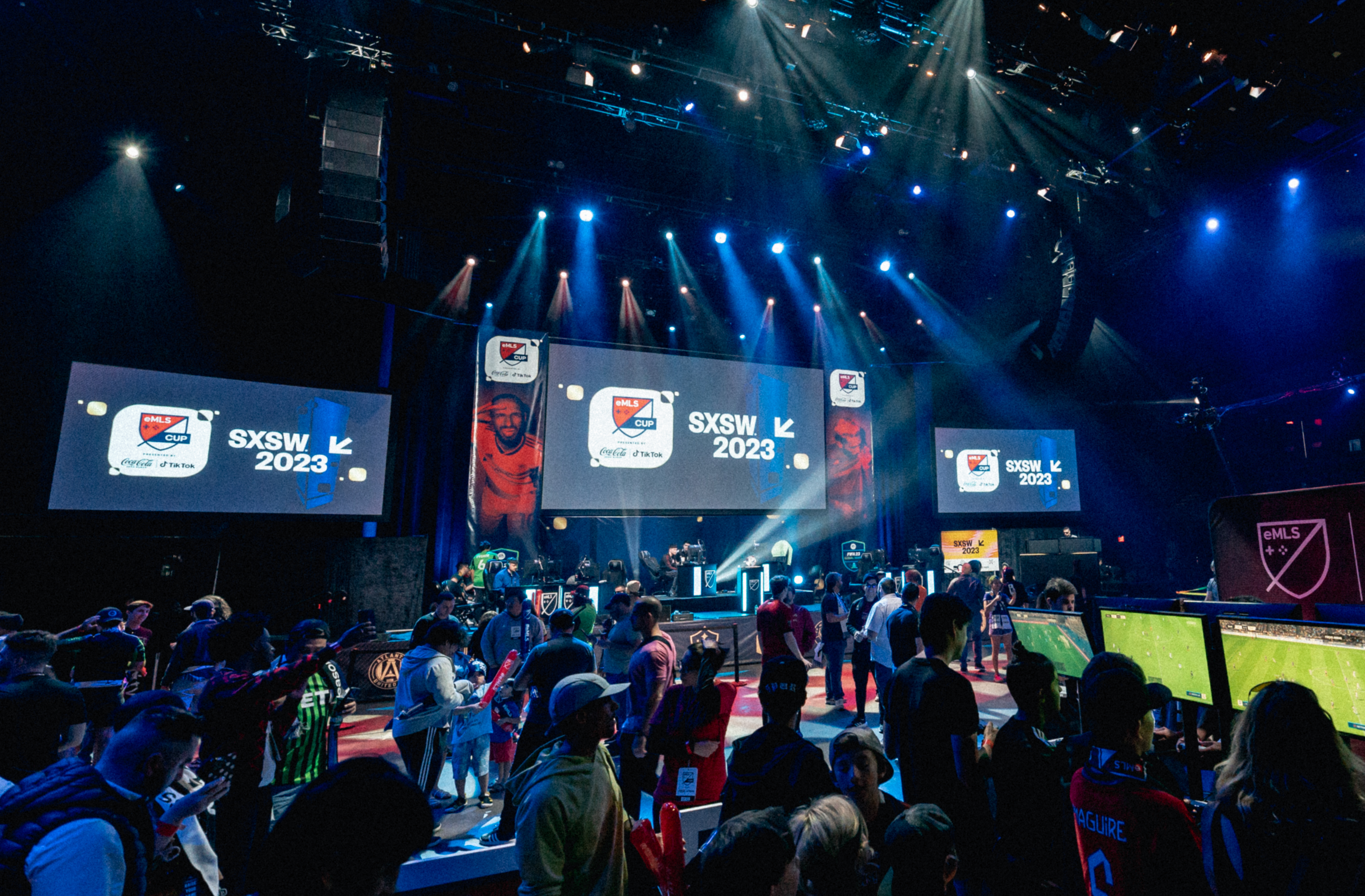 "From tifos to club rivalries, MLS fans are some of the most passionate in the game, many of whom come to TikTok react to their favorite moments across the league, build community with other fans, and connect with the passion and authenticity of the soccer world," said Harish Sarma, Global Head of Sports & Gaming at TikTok. "We're thrilled to be partnering with MLS to take soccer content to the next level, all while giving our community exclusive access to the game they love so much."

"Our new partnership with TikTok continues to build innovative, ambitious, and powerful programs with the world's most forward-thinking brands in order to bring fans closer to the game," said David Bruce, MLS SVP of Brand and Integrated Marketing. "The Club Creator Network with TikTok fits perfectly with MLS' vision of creating our version of the global game. We are thrilled that compelling content imagined by young and progressive creators will drive awareness to our clubs, players, matches, and major events. The ability to make MLS assets available to fans in new and creative ways, so they can help tell our story on TikTok, will enable us to drive engagement with existing and future fans across the world."

MLS broke new ground on TikTok when it announced Noah Beck (@noahbeck) as its first Social Playmaker last year. With over 34 million followers on TikTok, Beck brought the TikTok community into the MLS world like never before. Make sure to keep up with @MLS on TikTok to see what will happen this season.
Since joining the platform in 2020, @mls has continued to grow a dedicated community on TikTok with 1.2 million followers, over 256 million video views, and 2.7 billion views for #MLS. Many MLS Clubs are also actively engaged on the platform, including @lagalaxy, @intermiamicf, @lafc, @atlutd, @torontofc, and more.
Soccer content is flourishing on the platform. Views for #soccer have increased over 500% in the past two years, growing from 40 billion in February 2021 to over 267 billion today, while #football has engaged fans around the world with over 800 billion views. From the UEFA Euros to the Confederation of African Football, TikTok continues to partner with the leagues, events, and federations around the world to give our community unparalleled access to the biggest moments in soccer and football. Through our new partnership with MLS, we're excited to bring the TikTok community even more access to premium soccer content for this globally recognized sport.