Whether it's Duet, Stitch, Green Screen or other effects, at TikTok, our innovative features are inspired by the many ways creators from all over the world express themselves and bring their creativity to life. Today, we're introducing the latest addition to our creativity toolkit as we start to roll out Library, a new in-app creation tool with content from GIPHY that provides an opportunity to access a wide range of content, opening up even more creative possibilities.
Library also unlocks a new category of entertainment content, making it easy for people to start or participate in their own trends, using clips from their favorite shows, GIFs, memes and more by seamlessly integrating them into their TikTok videos.
To start, Library will be populated with exciting and entertaining content from GIPHY, including their collection of GIPHY Clips. GIPHY Clips (GIFs with Sound) make culture-defining moments, popular quotes, and reactions shareable, allowing the hundreds of millions of users who use GIPHY for visual expression to now incorporate it into their unique storytelling on TikTok. Learn more about GIPHY Clips and its launch in Library here.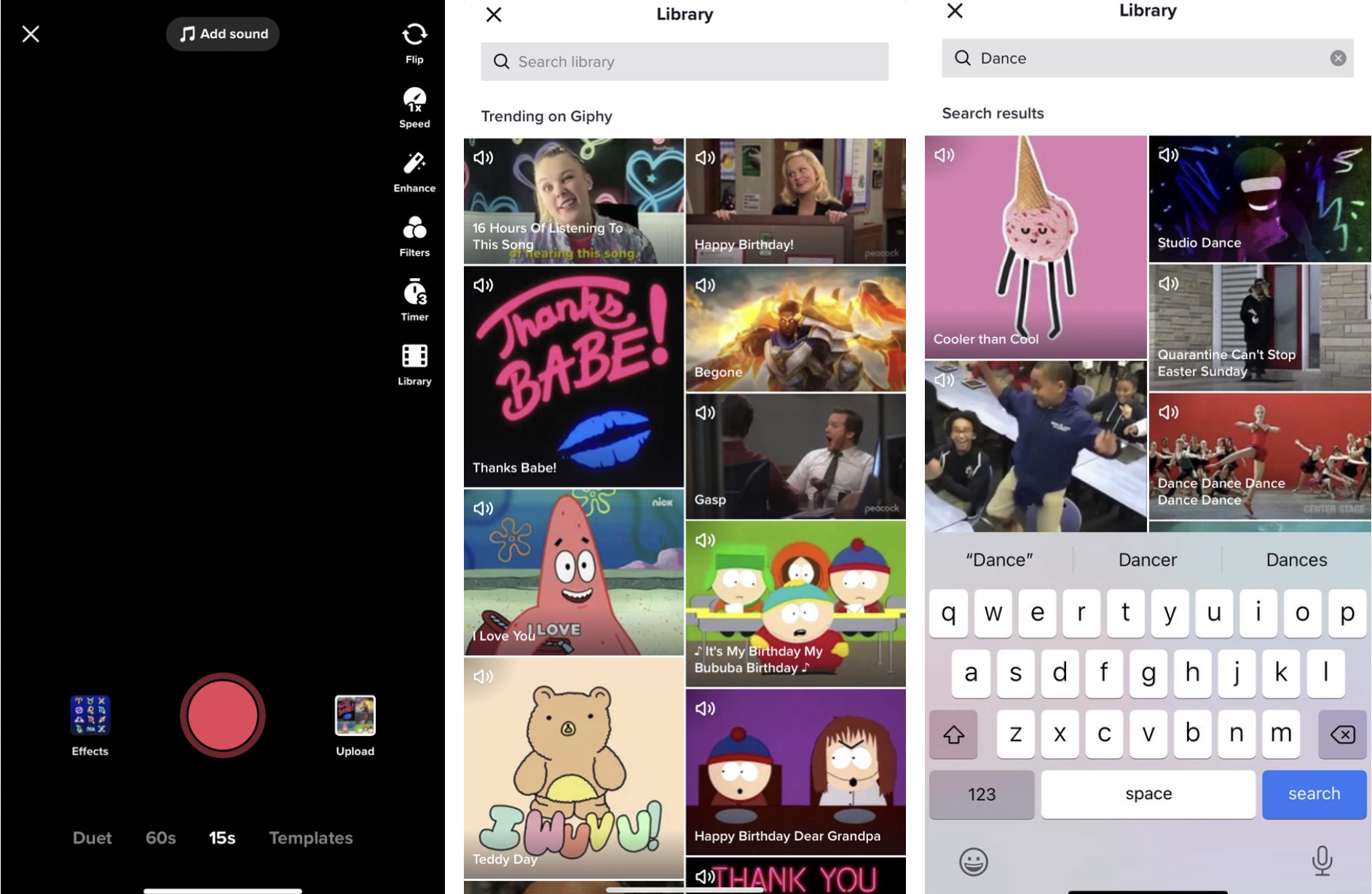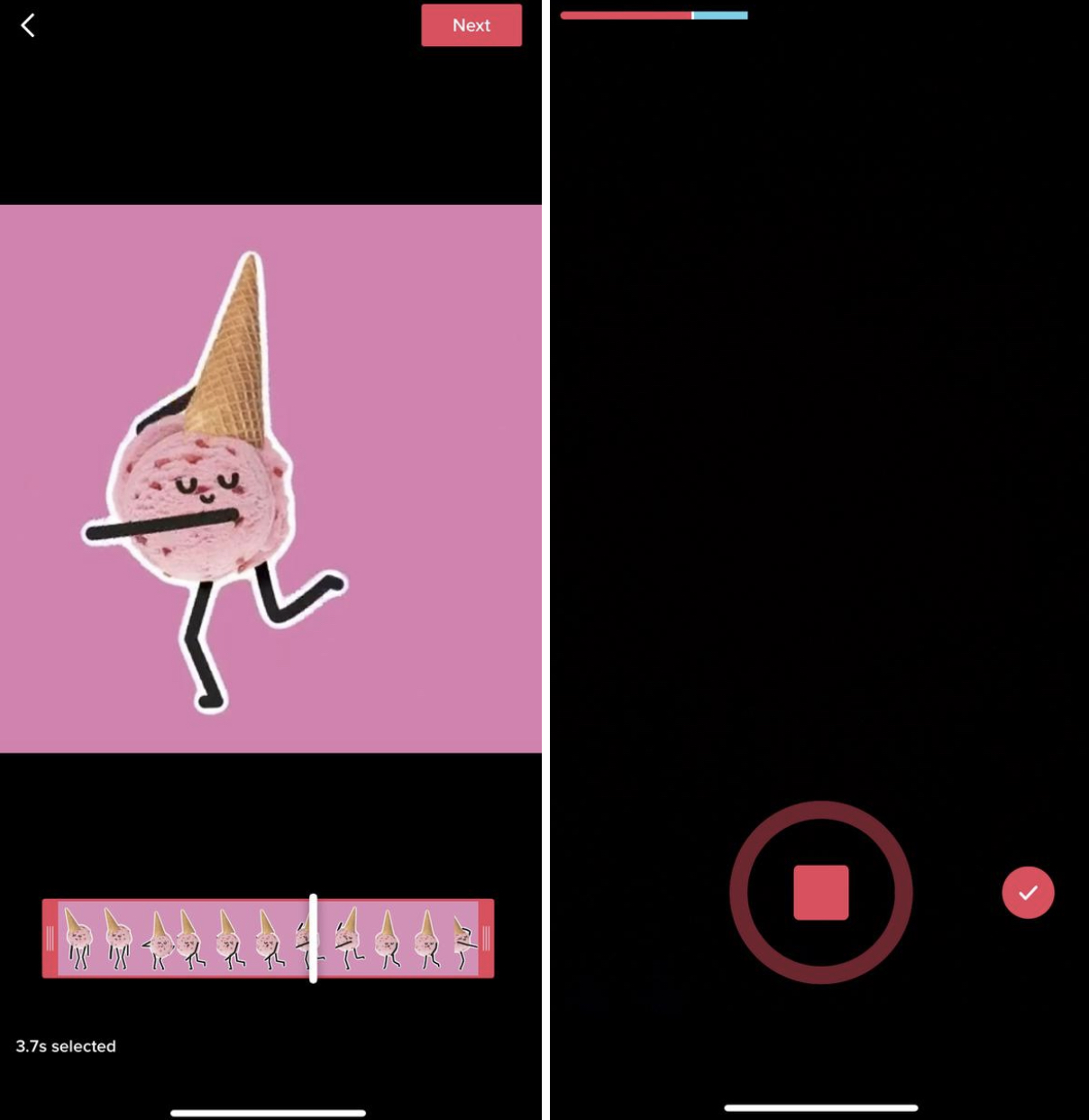 How to use the Library:
From the camera screen, tap the new Library icon on the vertical sidebar
Once on the Library screen, you can scroll through trending content or use the search bar to find something specific
Once you've selected your content, you can clip to the desired length and return to the shoot page to continue capturing content.
GIPHY Clips available at launch include:
Reactions: much like GIFs, content that captures a raw emotional reaction and are relatable to users make perfect Clips
Quotes: memorable catchphrases and quotable moments from notable personalities
People: fandom is real, and people look for their favorite celebrities, athletes, etc. to help express themselves
Iconic moments: whether it's an awards speech, beloved TV characters, or game-changing play, these big moments are bound to be shareable conversation starters
We hope to further expand Library to include additional content sources, audio and sounds, text templates, creator content, and more, as we continue to innovate and spark creativity for our community.