Latinx Heritage Month traditionally honors the cultures and contributions of Latinx Americans, and celebrates the rich heritage of all Latin American countries. On TikTok, during this month and all year long, we honor and pay tribute to the history, culture, and accomplishments of the Latinx community. Whether it's connecting with their culture, breaking down stereotypes, creating inspiring content, or sharing everyday family life, Latinx creators on TikTok are bringing joy to people across the country.
Hashtags & In-App Creative Effects
The community on TikTok continues to drive the growth of #LatinxCreated content through popular hashtags, including #Latino, #Latina, #Familia, #Comida, #Hispanic, and #FamiliaLatina, which grew +185% since Latinx Heritage Month 2020. The TikTok #FamiliaLatina of creators, artists, fans, and more include household names such as @jbalvin and @jlo, and 2020 TikTok Trailblazers @jennymartinezzz, @valentinebrothers, @devonrodriguezart, and more.

Starting September 15 you can share the stories of Latinx culture and community with all-new creative stickers. The stickers were created to celebrate the breadth and depth of Latinx culture, featuring images of beloved food, traditions, phrases, and more. To feature a Latinx Heritage Month sticker, open the Stickers tray after filming and add them on top of your video.

2021 Latinx Trailblazers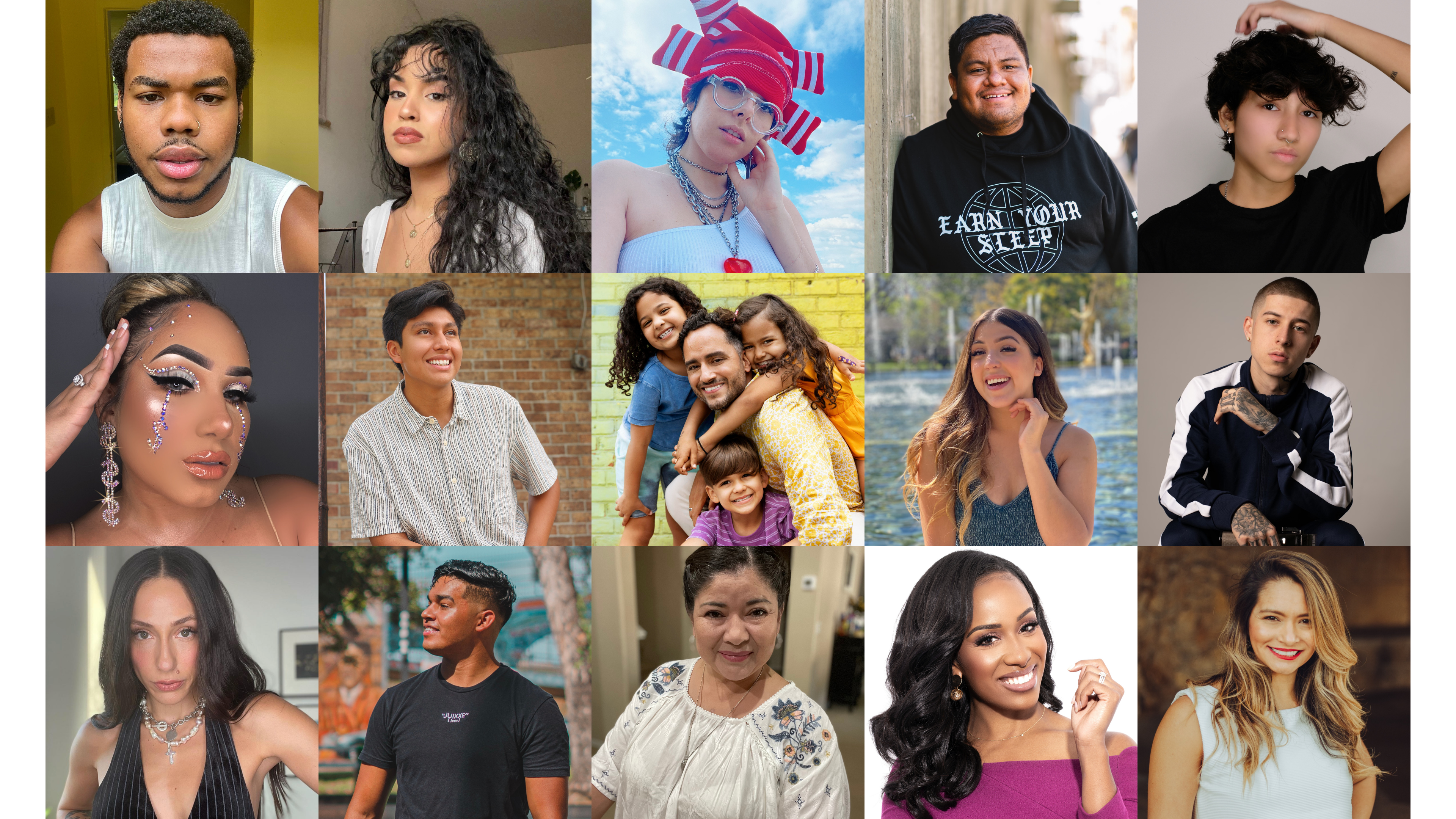 For Latinx Heritage 2021, we're proud to partner with Mitú to unveil our second cohort of Latinx TikTok Trailblazers. These creators are the next-generation of Latinx digital entertainment leaders, nominated by the community for their creativity, passion, and authentic spirit. Meet our Trailblazers below!
Be on the lookout for interviews with our Trailblazers throughout the month and be sure to follow @TikTokCreators to see more!

[Trailblazer illustrations created by Brazillian artist Niege Borges for TikTok's Latinx Heritage Month celebration]
Latinx Creatives
Off of the success of our TikTok for Black Creatives pilot program, TikTok is continuing to invest in the development, amplification and economic opportunity of diverse creators and emerging artists through the TikTok Latinx Creatives program in partnership with MACRO. 150 Latinx Creatives will be selected to partcipate in our sessions starting this October and as a part of the 10-week program, Latinx Creatives will have access to mentorship and career-building opportunities to advance their creator journey.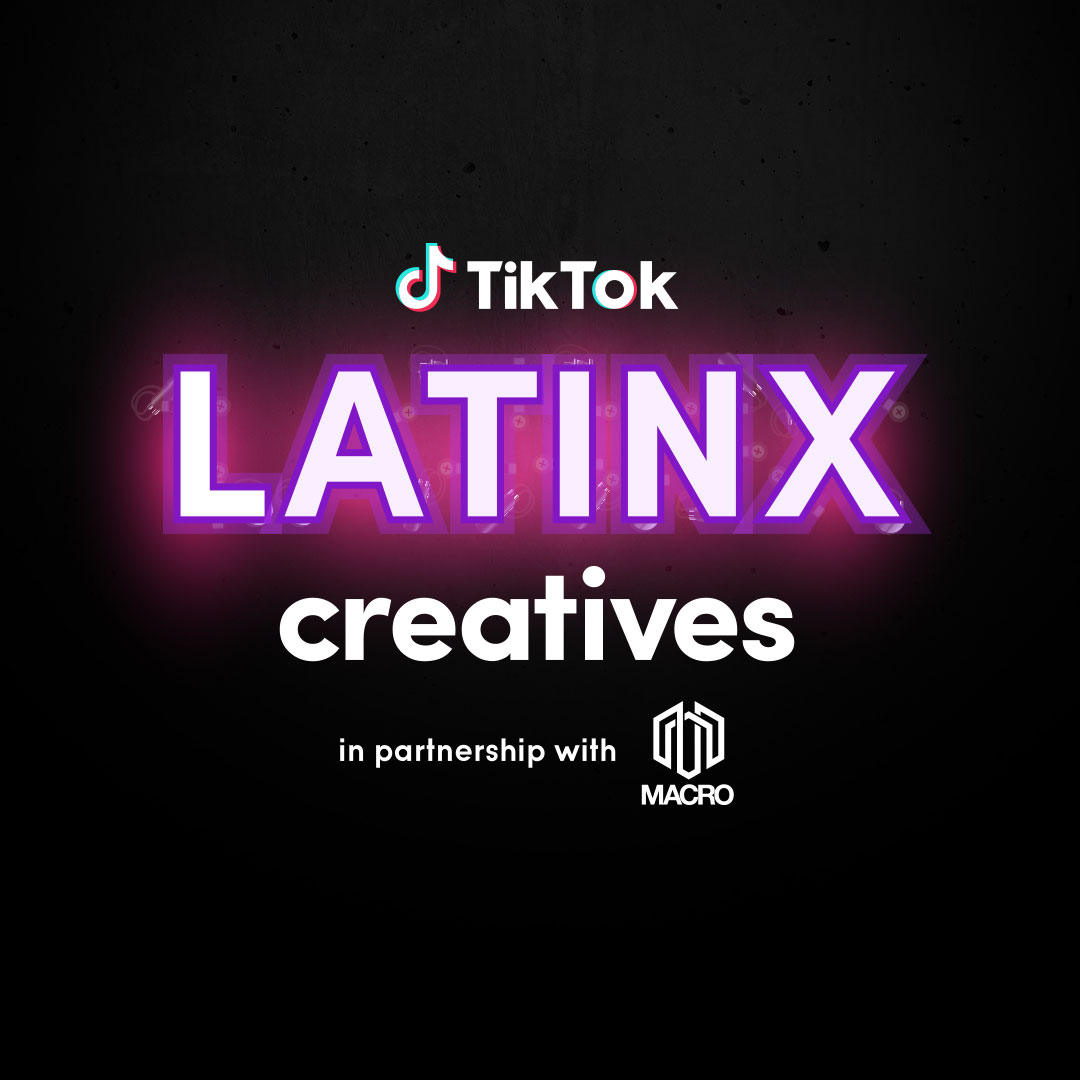 Celebrating la música
Latin music is a large and growing genre in the tapestry of music on TikTok, with a diverse musical community in its own right. The community vibes to the latest Reggaeton hits from active TikTok artists like J Balvin, Sech, and Karol G, but TikTok has plenty of time for traditional genres like Mexican norteño ("Espejeando" by Los Tucanes De Tijuana), hard-charging merengue (the immortal "Kulikitaka Ti"), and more. This summer, TikTok reverberated with the sounds of hits like Farruko's "PEPAS" (1.7 million video creations), El Alfa's "La Mamá De La Mamá" (1 million video creations) ft. CJ & El Cherry Scom, and "Se Acabó De Cuarentena" (13.9 million video creations) by legendary Reggaetoneros Jowell y Randy.
This year, the Latinx Heritage celebration kicked off with a special pre-month TikTok LIVE performance from J Balvin, the global superstar and the most-followed Latinx artist on the platform. Entitled JOSE x TikTok and featuring performances of songs from his new album JOSE, the LIVE performance aired on Sunday September 12th, with a re-broadcast on September 13th.
In addition to the Balvin performance, TikTok's Music hub will program curated playlists throughout the month that highlight the full spectrum of Latin music. Along with traditionally Latin genres like Cumbia, dembow, and Pop Urbano, the playlists highlight the contributions of Latin artists to genres like Rock, Indie, and Electronic. Also, be sure to tune into TikTok Radio throughout the month to hear some of our Latinx Trailblazers guest DJing and sharing their personal playlists.
LIVE programming and events
Throughout the month, TikTok will be hosting weekly LIVES to highlight creators, musicians and public figures from the Latinx community. From September 15 - October 15, we will launch a variety of themed programming featuring Latinx creators on TikTok, celebrating themes from "La Comida" to "La Cultura Pop" and ending with "El Grand Finale." We will also have an in-app hub with LIVE information, Nuestra Comunidad (Trailblazer spotlights), Escucha (playlists), and a special section for Latinx Businesses.
Supporting la Comunidad
We know there are more ways to support and celebrate the community beyond programming and entertainment, which is why we are donating $250K to 9 organizations supporting causes important to the community, including career development, family support, education, and more. We also continue to strengthen our partnership with the Hispanic Heritage Foundation (HHF), a non-profit established by the White House in 1987, through #CreciendoconTikTok, a $150,000 grant fund aimed at expanding and elevating 30 small Latinx businesses across the U.S.
Join the Celebration!
We're putting the spotlight on our community of incredible Latinx creators on TikTok -- this month, and every month, we're #LatinxCreated. So get involved and we'll keep creando, juntos.
To stay up-to-date on Latinx Heritage Month programming and the #LatinxCreated community on TikTok, follow @TikTokCreators and @TikTok.