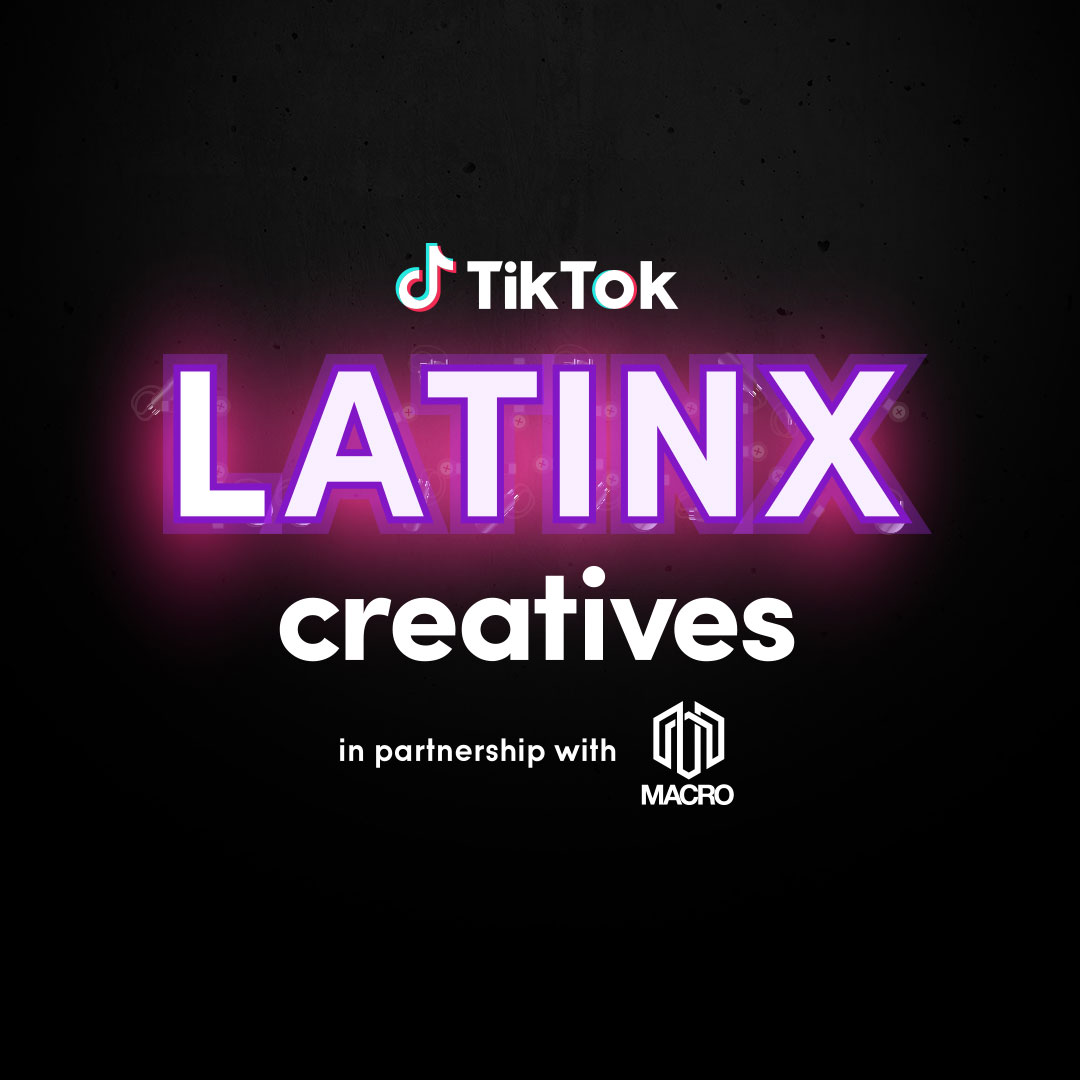 Oye, mi gente! On TikTok, la #FamiliaLatina is made up of users, creators, and artists who trace their roots back to Latin American countries from around the world. Whether it's celebrating their culture, breaking down stereotypes, inspiring people to enjoy life through authentic content, or just creating relatable and funny clips, Latinx creators are making an impact across culture and entertainment. From el papá de TikTok, Vinny the Twister, to the falling backwards trend using "Bamboleo" by Gipsy Kings and the #TortillaTrend, Latinx digital entertainers are entertaining fans with their creations every day.
We're driven to spotlight and support Latinx talent with a platform that amplifies their voices and a community that is moved by them. Today, we're excited to announce "TikTok Latinx Creatives," a new incubator program that will invest in and support emerging Latinx creators and music artists on TikTok. The 10-week program will focus on nurturing and developing 150 talented Latinx creators and music artists, aiming to further grow and develop an already thriving Latinx creative community on TikTok.
We're also reuniting with MACRO, the multiplatform media company that represents the voice and perspectives of Black people and persons of color, to advise on the selection of speakers, programming content, and professional and business-building opportunities for program participants. In addition, together we'll create a grant for a select group of Latinx creators and music artists, helping to further their content creator careers.
"Building on the success of our MACRO x TikTok for Black Creatives program, we are thrilled to again partner with TikTok to identify and develop the next generation of Latinx entertainers. As a company, we have had much success in championing storytellers and giving them a platform to tell their stories and build businesses. We look forward to discovering new talents through this industry leading program." - Stacey Walker King, Chief Brand Officer, MACRO
According to the 2020 UCLA "Hollywood Diversity Report," Latinx representation made up only 5.3% of the share of the broadcast TV roles in the 2018-19 season, and only 4.6% of movie roles in 2019. The 2021 UCLA "Hollywood Diversity Report" indicated that Latinx representation in film increased to 5.7% of all movie roles in 2020, but this number is still lacking given the Latinx community comprises more than 18% of the U.S. population.
On TikTok, Latinx artists have a community of loyal fans, including J Balvin (16.9M followers), Becky G (13.9M followers), and Natti Natasha (12.9M followers), to name a few. Popular Latinx community hashtags generate significant community engagement and have accumulated more than 10B video views, including #Latino, #Latina, #Familia, #Comida, #Hispanic, and #FamiliaLatina, which grew +185% since Latinx Heritage Month 2020.
Through TikTok for Latinx Creatives, emerging creators and music artists will participate in educational events, workshops, and community-building forums with some of today's most impactful and influential Latinx entrepreneurs and celebrities across music and entertainment, culture, and business. Beginning today until September 8, Latinx TikTok creators who meet the eligibility criteria are invited to apply for the program. Finalists will be named in September.
"TikTok has been transformational for my work as a storyteller because, as a platform, it gives everybody the opportunity to present their story in the most genuine way they can to find an audience that resonates with it. It was that encouragement that also made me want to apply for the TikTok for Black Creatives Program. I think that what the program is doing in terms of empowering Black creators to tell their stories in a way that's meaningful but also helps them move towards their overall [career] goals, is something that's really powerful." - Tony Weaver, Jr. (@tonyweaverjr)
"As a talent manager, one of my favorite things about TikTok is the ability to discover new creators on the app. In fact, because of the TikTok for Black Creatives program, I saw an amazing video from up-and-comer Kennedy Murray and immediately knew I wanted to sign her. Now, the biggest brands in the world are also big fans of @whokae and her innovative creativity. I applaud TikTok for continuing to support, teach and develop creators and communities including this newest initiative with Latinx Creators." - Barbara Jones, Founder & CEO, Outshine Talent
TikTok for Black Creatives, launched in February 2021, nurtured and developed 100 talented, emerging Black creators and music artists. The three-month inaugural program included motivational and educational town halls featuring successful Black entrepreneurs and celebrities, talent and entertainment industry executives, the TikTok team, and more. The program served as a launch pad for professional talent management, brand partnerships, sponsorships, and community collaboration. To date, nearly two dozen creators have gone on to music, film, and brand-related projects.
###
About MACRO
Launched in 2015 by Founder & CEO Charles D. King, MACRO is a multi-platform media company representing the voice and perspectives of Black people and people of color. The company's multiple business verticals include a film (MACRO) and television studio (MACRO Television Studios) that finances, develops and produces theatrical features and premium television, talent (M88) and influencer (UNCMMN) management divisions, a branding and creative agency (Brand MACRO) and an affiliated venture firm (MaC Venture Capital). The company's film projects have received fifteen Oscar nominations and three wins. MACRO co-financed the critically-acclaimed Mudbound, Fences, Roman J. Israel, Esq., Sorry to Bother You and Just Mercy. It also produced Netflix's Tigertail and co-financed and produced Judas and the Black Messiah for Warner Bros. Pictures. MACRO is also partnered with Warner Bros. Pictures, giving the studio a first look on all projects MACRO intends to develop or package as feature films. The studio also has the option to co-finance these projects alongside MACRO and will handle their global distribution. On the television side, the Netflix drama series' Raising Dion and Gentefied are both executive produced by MACRO Television Studios and currently in post-production on their second seasons. Go to https://www.staymacro.com/about for more information.