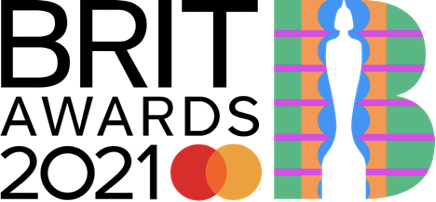 The BRIT Awards 2021 has again partnered with TikTok, building on the huge success of 2020's first collaboration. As part of the partnership, TikTok will present the brand new category: Breakthrough Artist
TikTok's music fans in the UK and globally can catch the nominations for British Breakthrough and all other BRIT Award categories live on TikTok at 4pm on Wednesday 31 March, presented by BBC Radio 1's Nick Grimshaw and 2021 Rising Star Award winner Griff. Tune in at the BRITs official TikTok account to catch the action.
Starting from the nominations announcement on the 31st March, TikTok will run an exclusive series of events in-app to profile those nominated in the Breakthrough Artist category. From TikTok LIVEs, to hashtag challenges, special programming and a BRITs takeover in the run up to the awards itself, TikTok will once again bring the biggest night in British music to its community around the world.
Paul Hourican, Head of Music Operations UK at TikTok said:
"We're delighted to partner with The BRIT Awards for the second year running and present the Breakthrough Artist category. 2020's BRITs live stream and #RedCarpetReady challenge ignited the passion and creativity of our community, placing TikTok at the heart of the industry's biggest night. A year on and TikTok's impact on the UK music industry is undeniable, helping break artists and their music and becoming the home for music discovery for fans the world over. UK Music starts on TikTok"
Speaking about the partnership, Geoff Taylor, Chief Executive BPI & BRIT Awards, said:
"We are pleased that TikTok is returning for a second year as a BRITs official partner, appropriately supporting our Breakthrough Artist award, given their importance in highlighting new talent. Music has rarely played a more important role in our national life than it has this past year, so The BRITs in May will take on a special significance as a celebration of the music and artists that helped us to get through lockdown."
In 2020 185 countries tuned in to TikTok's livestream ahead of the BRIT Awards featuring Lewis Capaldi live from the red carpet at The O2 in London. In addition there were over 87 million views of #RedCarpetReady videos where fans showed how they'd prepare for the UK's biggest night in music.
New to TikTok and keen to follow Jess? Getting involved couldn't be easier, simply download the app for free via the Apple App Store, Google Play or Amazon.