Latinx culture contains multitudes of identities and traditions bound by a unique spirit and heritage — es una cosa latina. Whether it's celebrating culture, breaking down stereotypes, inspiring people through authentic content or just creating relatable and funny videos, Latinx creators drive culture, build community, and spread joy every single day on TikTok.
Throughout Latinx Heritage Month, we'll be amplifying the power and impact of Latinx voices on TikTok through an exciting lineup of programming — including the announcement of our 2022 Latinx Trailblazers, the second installment of our Visionary Voices Salon Dinner series, the announcement of the TikTok Latinx Creatives Grant, TikTok LIVE programming, small business spotlights and more!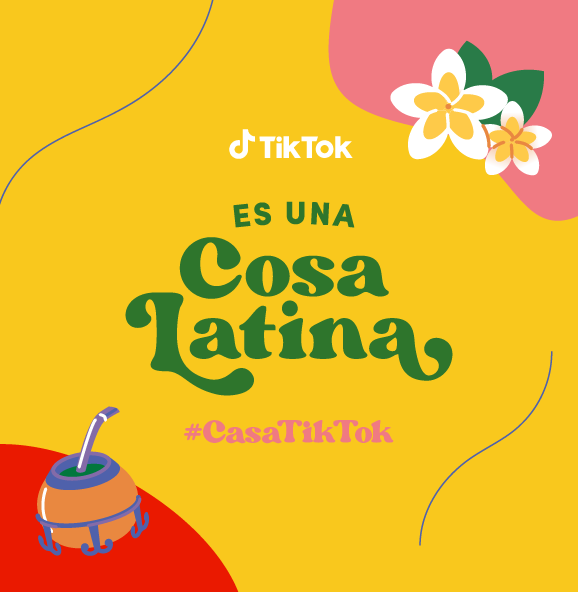 Meet the 2022 Latinx TikTok Trailblazers
Our creator community is powered by the diverse voices who are driving culture, influence, and joy across the Latinx community and beyond. We're proud to unveil our third cohort of Latinx TikTok Trailblazers, the next generation of trendsetters and digital entertainment leaders nominated by the community for their creativity and authenticity. Throughout Latinx Heritage Month, our 2022 Trailblazers will share their stories through creator spotlights on @tiktokcreators, @tiktok and our newly launched @casatiktok account. Meet our Trailblazers below!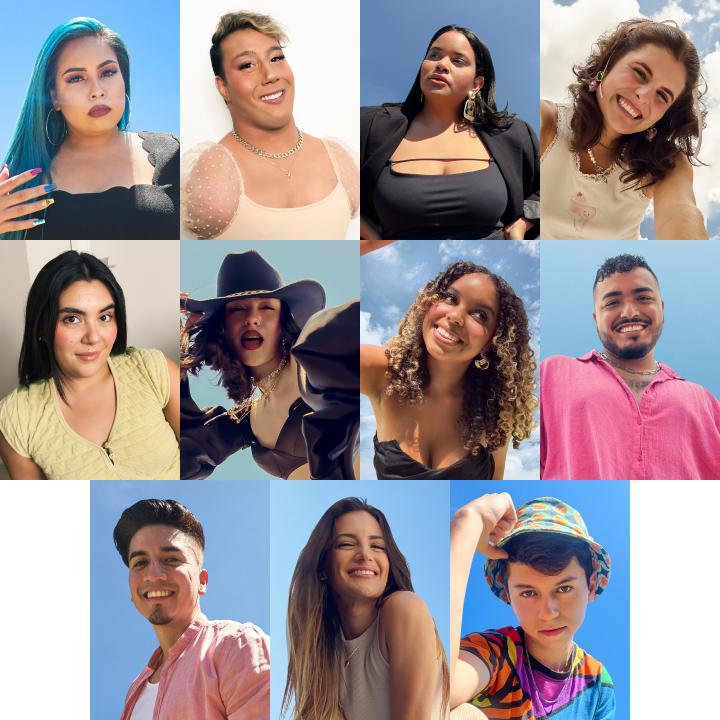 Photo Credit: TikTok/@bravocado._
@benulus (Tuscon, AZ) - Berenice Castro, also known as "Benulus," is a fashion stylist with an affinity for maximalist and vintage fashion. She is unapologetically authentic and encourages others to wear clothes that make them feel their best. Her infectious smile, magnetic personality and energy radiate off the screen and are the key accessories in how she approaches fashion.
@christianjmaldonado (Greensboro, NC) - Christian Maldonado is a first-generation Salvadoran and Guatemalan creator. He combines music with humor while amplifying his Latin community and culture. His comedic content also spotlights real-world issues such as pay transparency, unhealthy work environments and immigration, in an effort to educate the public.
@curlsbydaviana (Miami, FL) - Daviana Mercedes believes that hair is a big part of people's identities. Throughout her more than six-year natural hair journey, she has acquired the skills and knowledge to show people of color how to care for and love their textured hair.
@daniklaric (Miami, FL) - Dani Klaric is a Mexican interior decorator known for her whimsical and eclectic decor style. She specializes in residential and commercial spaces and documents her love for design and cinematography on TikTok.
@denisemmercedes (New Jersey) - Denise Mercedes is a Dominican entrepreneur and creator. She is the founder of #becauseitsmybody, a body-positive campaign that celebrates all bodies, and the founder of #stylenotsize, a movement that showcases that all body types can look good in the same outfits.
@emilyuuribe (Los Angeles, CA) - Emily Uribe shares her passion for entertainment and media on TikTok by showcasing her knowledge of film and pop culture. She also uses her platform to share her love for sketch comedy and acting.
@gabeadams (Salt Lake City, UT) - Gabe Adams is a makeup influencer who uses his platform to show the different parts of his life — including living without limbs and being adopted from Brazil by a Utah-based family.
@laxtoluxury (Los Angeles, CA) - Michelle González is an Argentine-American travel creator and expert who shares travel tips on luxury flights, properties, and experiences. In just over two years on TikTok, she has established herself as an expert on both travel tips and aspirational travel, gaining an audience of over 1M followers.
@mrgrandeofficial (Los Angeles, CA) - Mikey Angelo is a songwriter and rapper who provides the internet with musical comedy through a combination of Gen Z raps and witty songs, captivating his 2M+ followers.
@nanajoe19 (Visalia, CA) - Originally from Puerto Vallarta, Mexico, Alejandra Tapia is a home chef best known for packing lunches and pushing the boundaries of creativity in her kitchen. She enjoys experimenting with food and adding a special twist to her traditional recipes for the new generation to enjoy.
@thenoezepeda (Salinas, CA) - Noe Zepeda creates content that represents both his Latino and LGBTQ+ identities. On TikTok he has continued to pursue his love for acting — including creating and starring in his own Telenovela on the platform, and coining the term #TikTokNovela.
Investing in Emerging Latinx Creatives:
Off the success of our 2021 TikTok Latinx Creatives incubator program, we are excited to officially announce the recipients of the TikTok Latinx Creatives Grant, in partnership with MACRO and UnbeliEVAble Entertainment. This grant initiative has been developed to not only provide educational programming and networking opportunities, but also financially invest in and support Latinx creatives on TikTok. Our cohort of 10 grant recipients were chosen after pitching TikTok, MACRO and UnbeliEVAble Entertainment an idea for their dream creative project, whether it be in the form of a book, movie, TV show, radio show, or other content medium. Selected creators will each be receiving $50,000 and two personalized coaching sessions from MACRO and UnbeliEVAble Entertainment to help bring their pitches to life. To find out more about our recipients, click HERE.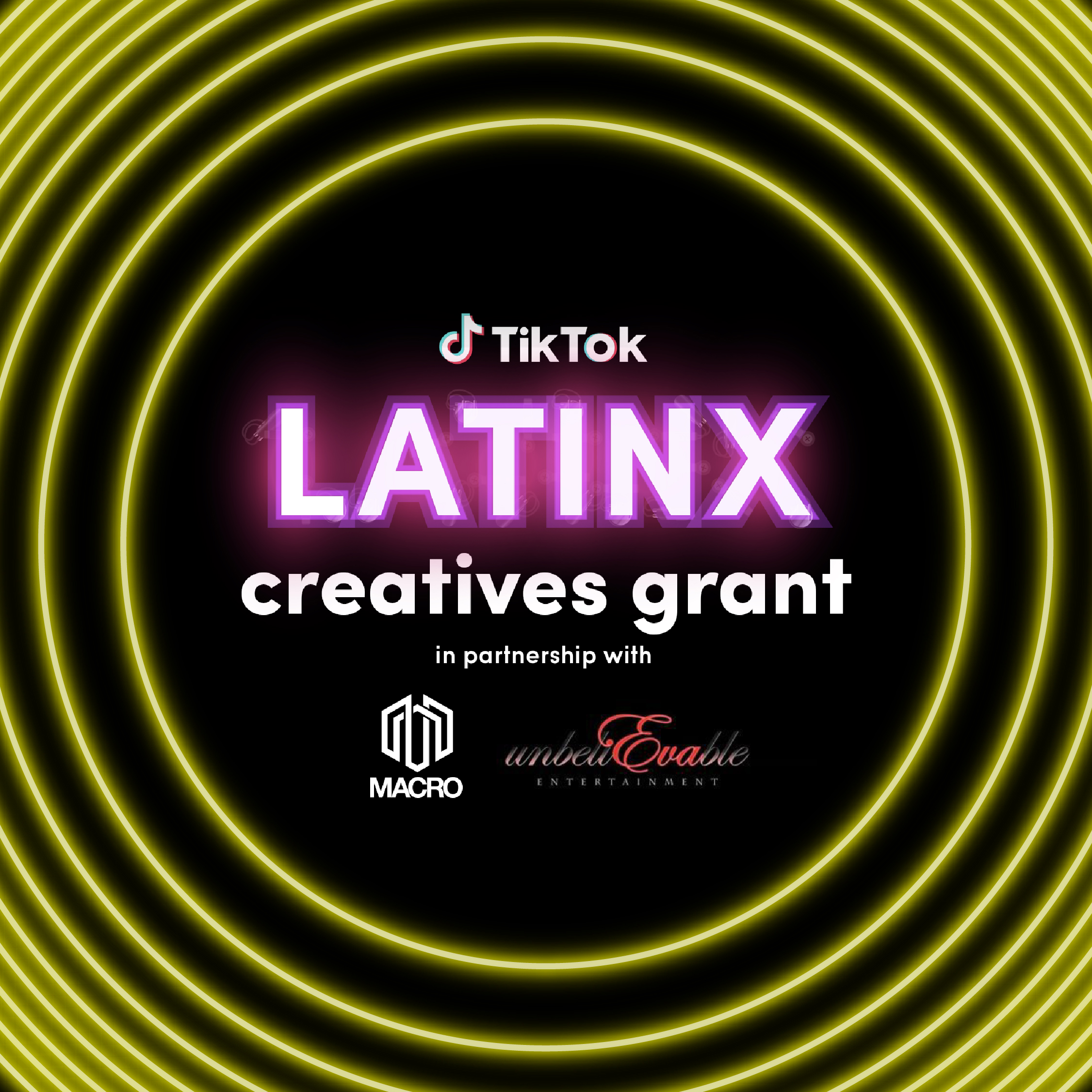 TikTok LIVE Programming
We have an exciting lineup of themed LIVEs scheduled for Friday, September 16 featuring Latinx creators including @beautyandtheberta, singer-songwriter @danielrenemusic, home chef @arimonika and entertainers across the TikTok community. We will also be celebrating the #Rompiendo series on @musicontiktok with a LIVE with Maluma (@papijuanchoon) on Wednesday, September 28 and a global livestream featuring performances by @ferxxo444 and @snowthaproduct on Saturday, October 8. Throughout the heritage month we'll also be featuring @camilo, @grupofirme, and more to spotlight Latinx musicians. You can visit our in-app hub for our LIVE programming, Trailblazer spotlights, video content, music playlists and small businesses, all from the TikTok Latinx community. Be sure to follow @tiktok and @tiktoklive_us for more info on our programming and LIVE schedule lineup!
Recognizing TikTok's Internal Latinx Community with SOMOS
In addition to celebrating our Latinx community on TikTok, we're honored to recognize our own community of Latinx employees who are blazing trails and celebrating the everlasting impact of the Latinx community year-round. SOMOS, TikTok's employee resource group (ERG), empowers our very own internal Latinx community through company initiatives and supporting causes that foster inclusion, solidarity, allyship and education across TikTok's employee base. This year, our SOMOS family will spotlight Latinx employees who are driving and making an impact across the company and will hold a virtual career event to elevate the professional growth of Latinx employees within the organization.
TikTok's Visionary Voices Latinx Heritage Month Salon Event
To celebrate and amplify visionary Latinx creatives and culture changemakers in media and entertainment, we will host the second installment of our Visionary Voices Salon series on Thursday, September 15 in New York City. Our Latinx Heritage Month kick-off event will convene the Latinx creator community and Latinx-owned SMBs in celebration of industry changemakers across the Latinx diaspora. The evening will also include a special panel discussion on how creators and SMBs are driving culture and creativity in the Latinx community featuring @julissa_prado, Founder of @rizoscurlshair, TikTok Latinx Creatives Grant recipient @ijorgealvarez and 2021 LGBTQ+ TikTok Trailblazer @kennethpabon.
Join the Celebration!
We're putting the spotlight on our community of incredible Latinx creators on TikTok this month, and every month. To stay up-to-date on our Latinx Heritage Month programming and the #CasaTikTok community, follow @casatiktok and @tiktok.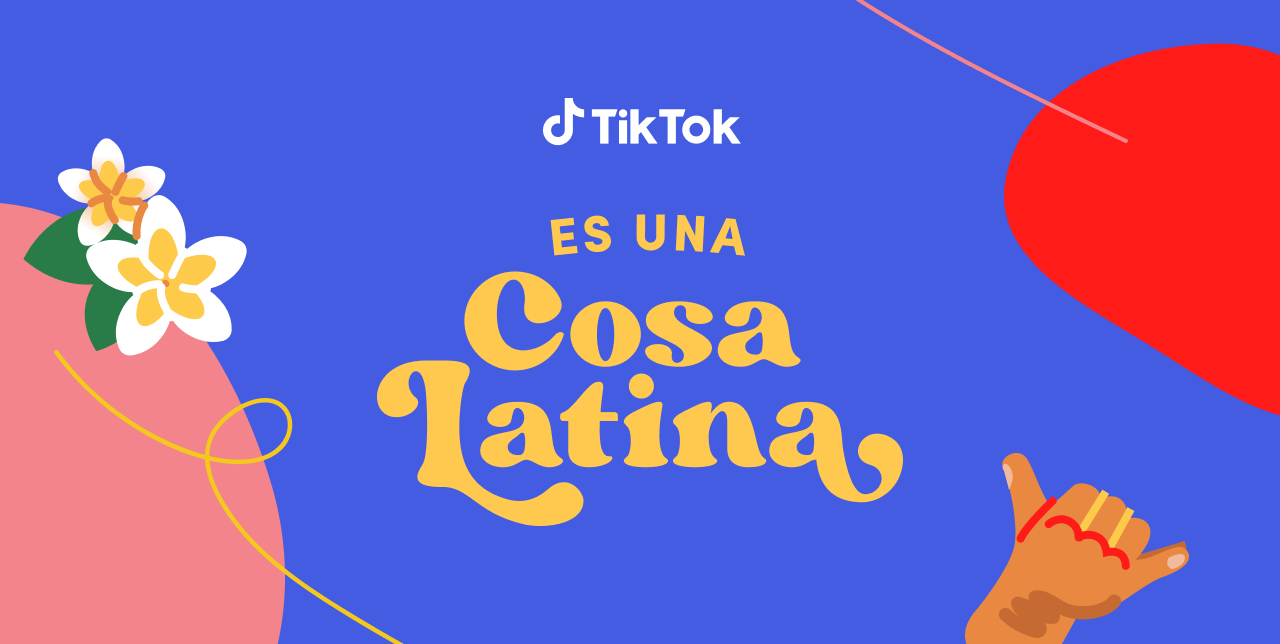 [Campaign art inspired by Brazilian artist Niege Borges for TikTok's Latinx Heritage Month celebration]