TikTok has become a home for creators to celebrate their unique perspectives and help share their stories while educating their communities. Through our Creator Spotlight Series, an ongoing series highlighting amazing creatives, we get to showcase some of the standout talent we see on the platform doing this each day.
Up this week is @imtiffanyyu, an inspiring creator and one of our inaugural Asian and Pacific Islander (API) TikTok Trailblazers who is shining a light on her daily life as an advocate for the disability community. From showing viewers how she uses adaptive tools, to her TikTok segment "Anti-Ableism Daily," Tiffany continues to make waves in her community, both locally and nationally, while paving the way for creators everywhere to have a voice. Check out more from Tiffany below to learn about her journey on TikTok and how her heritage has shaped her life for the better!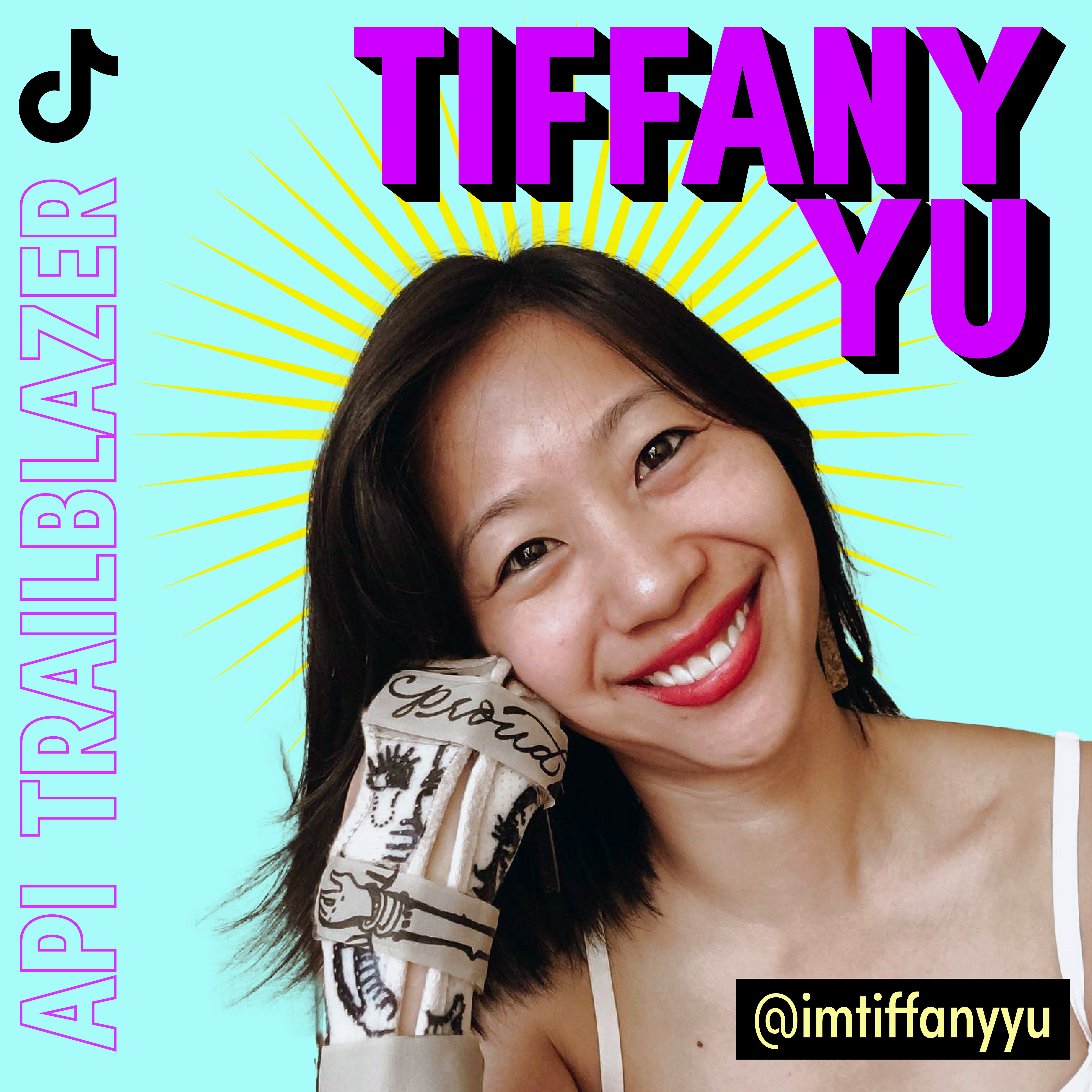 How has your culture influenced or shaped you?
I'm the first generation daughter of a Taiwanese immigrant and a refugee from the Vietnam War. When I was in college, I helped co-found our university's Taiwanese American club. That was the first time I thought about what it was like to be Taiwanese, but it was also one of the first places that I was able to find community in my adulthood. It has only been recently that I realized how much my culture influenced how I viewed myself as a disabled woman.
How do you celebrate the diversity and strength of the API community?
I celebrate the diversity of the API community by honoring that there is no "one way" to be Asian in America. In a country where we are still seen as perpetual foreigners, and in the wake of increased anti-Asian violence, it is important for the API community to build solidarity from within.
What Does API heritage mean to you?
API heritage means celebrating our contributions that have made it better. It means recognizing that where I was born – the United States – is my home, too.
How has the TikTok community inspired you?
The TikTok community continues to inspire me daily to show up as my raw, imperfect, and authentic self. TikTok is not only where I go to learn and educate, but it's also where I go to have fun, be goofy, and tap into my creative juices.
How do you support other creators in the API community and who are some API creators that everyone should be following/watching?
I love supporting other creators in the API community and have invited a few of them to come on my podcast Tiffany & Yu. A few API creators I'm amplifying are award-winning storyteller and mindfulness expert Ko Im (@konakafe) and Asian-owned Boba Guys (@bobaguys). I've also been following creators like racial justice activist Sam Hyun (@samueljhyun) and Soogia (@soogia1) for their commentary on current events.