In North America, May is Asian American and Pacific Islander Heritage Month where we come together to celebrate and honor the contributions and achievements of Asian and Pacific Islander (API) people who have deeply enriched our culture. API includes people with ties to all parts of the continent - from East to West and South to North, and the Pacific Islands. This year, it's more important than ever to come together to support the API community. We're using the month of May to share and recognize the historical experiences of this diverse and complex community.
On TikTok, API creators are embraced for their creativity, authenticity, and cultural pride. This month, we're honoring the API community with #WeAreAPI and #AsianTikTok, to shine a light on their powerful stories and experiences. We'll also be hosting weekly virtual community events, including TikTok LIVE streams, and API creator and small business spotlights, to celebrate the impact API creators have made in the community.
From starting food trends to celebrating family moments, to entertaining and inspiring others, API creators are a big part of TikTok's vibrant and creative community. Every day, they bring API stories and culture to life through engaging, meaningful, and relatable content. We're honored to celebrate them this month and every day of the year.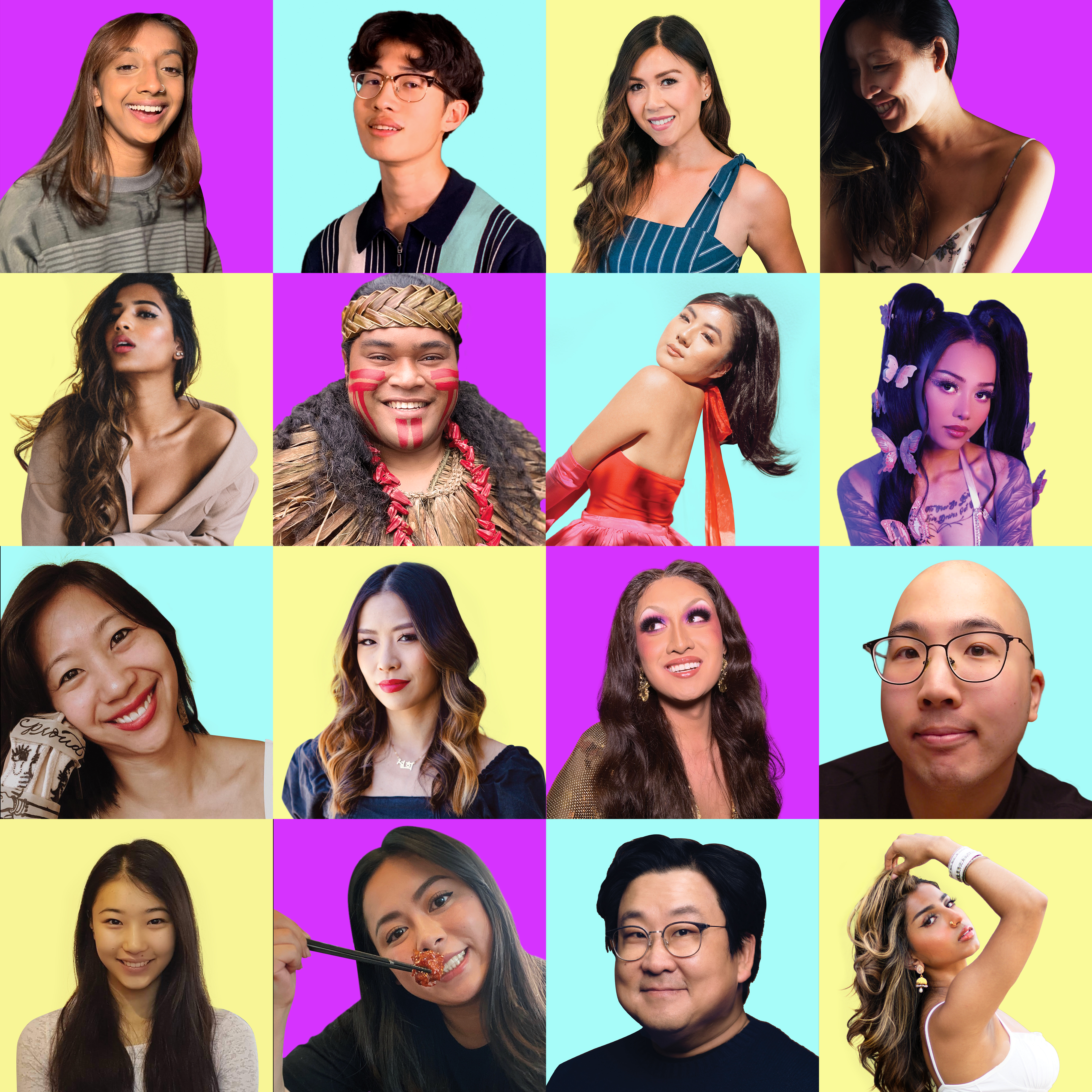 Inaugural API TikTok Trailblazers
Today we're announcing the inaugural API TikTok Trailblazers list. These individuals were recognized and nominated by the North America API creator community for their passion and dedication to creating content that connects and inspires. Our Trailblazers are using their platform to educate, entertain, and advocate for the API community. From a Korean vegan lawyer to a fire-breathing dancer from Polynesia, these creators are proudly representing their API heritage authentically and creatively every day. Follow them on TikTok and look out for more from these 15 incredible Trailblazers!
LIVE Programming
Starting May 1, #WeAreAPI and #AsianTikTok will be a featured banner on the Discover page, connecting our community to a schedule of TikTok LIVE programming featuring API creators and artists. Each week, we'll host TikTok LIVEs that showcase the pride, diversity and strength of the API community, including "This is Activism," "Styling and Shining," "Kitchen Chronicles," and "History is Happening." Community-favorite TikTok LIVE programs such as #LearnOnTikTok and Sound Off will also honor and feature API creators, celebrating the rich diversity of the API community. Check the Discover page daily for the latest LIVE programming schedule.
In-App Creative Effects
Our design team has also developed new stickers to help creators celebrate and share stories of API culture and community. The creation of the stickers was led by Julia Yellow, a TikTok employee of Taiwanese descent, who was inspired to create stickers that looked beyond identity and celebrated the different dimensions of API cultures. To feature an API Heritage Month sticker, open the Stickers tray after filming and add them on top of your video.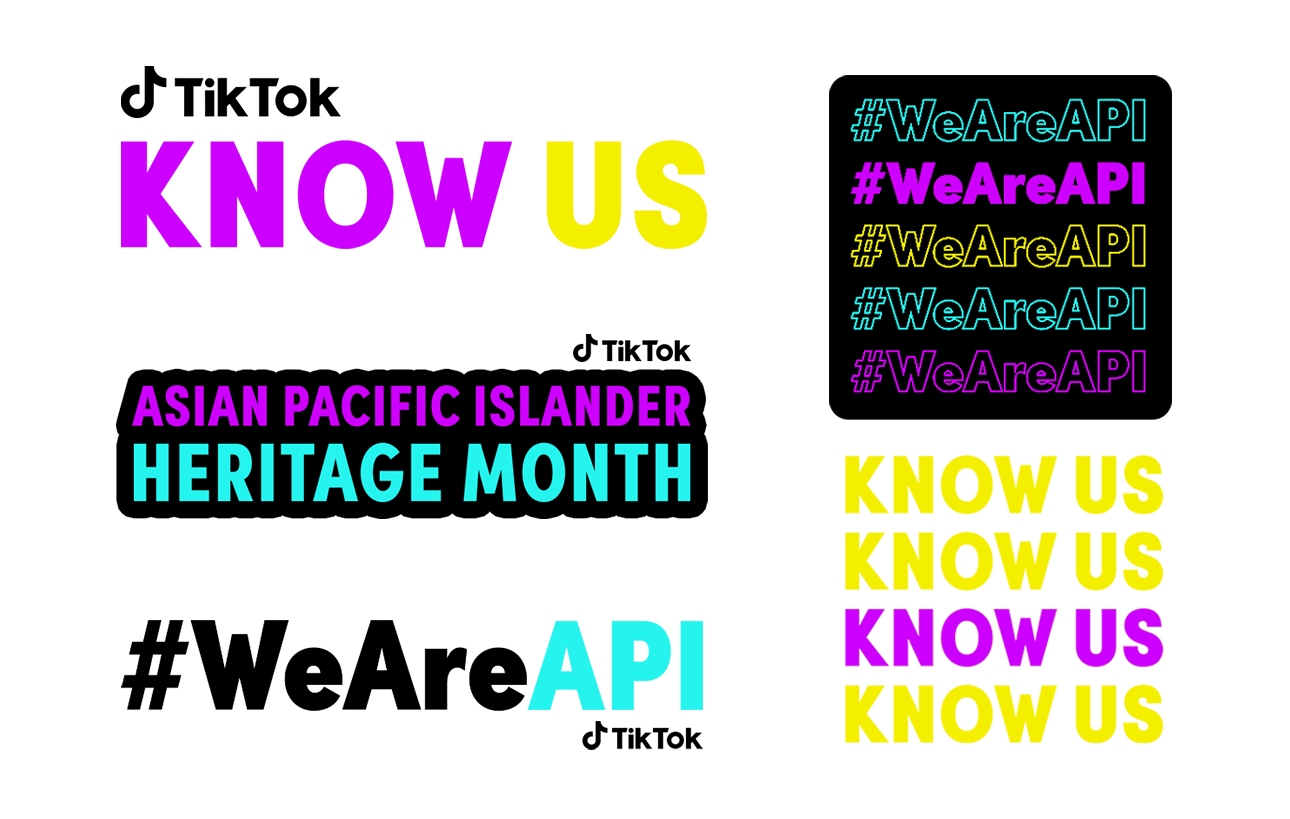 Maintaining strong safety policies in support of the Asian community
With the rise of anti-Asian hate crimes, we remain vigilant and work to identify and remove hateful content if it manifests on our platform. For instance, at the start of the pandemic, we banned "kungflu" and other slurs used against these communities. There's no finish line when it comes to safety, and our Community Guidelines exist to protect the API community and others as we maintain a safe and welcoming experience on our platform. We encourage people to report content they think violates our Community Guidelines.
API Community Support
In honor of API Heritage Month, we're donating $275K to non-profit organizations that fight for racial equality and justice and provide programs and resources to local API communities. These organizations include Asian Mental Health Collective, Hate is a Virus, and more. We're also sponsoring the Third Annual Act to Change AAPI Day Against Bullying + Hate Conference on May 18.
Building on our support for small businesses, we're recognizing and promoting amazing API-owned businesses throughout May. Six of our incredible Trailblazers will partner with an API-owned small business to help raise awareness of the business's impact on the API community on TikTok and beyond. The TikTok community will be able to discover these businesses through #SpotlightAPI, and each of the businesses will participate in a special workshop designed to help them reach customers and thrive on TikTok.
To our API community: your presence and passion enrich TikTok every day - thank you! We're excited for you to celebrate API culture with us this May and all year long. #WeAreAPI #AsianTikTok