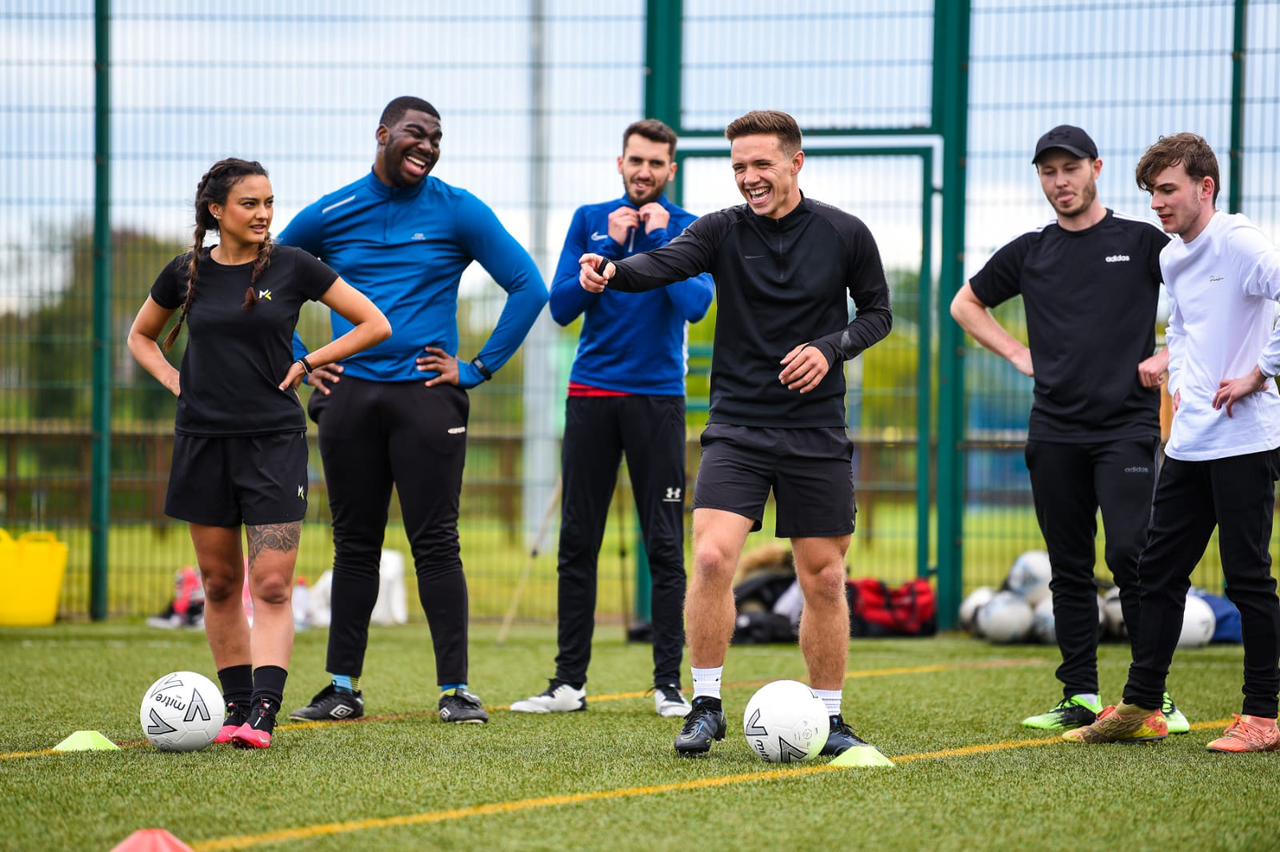 As we build up to UEFA EURO 2020, #footballfever is alive and kicking on TikTok. What better place to celebrate the goals, near misses, drama and love of the beautiful game than on the new home for football - TikTok. The platform has become a destination for creators to play, and professionals, emerging talent and fans to all come together to find moments of joy and inspiration.
On 6th June 2021, we are excited to be supporting TikTok's first ever creator-led football match. The event will bring together some of the biggest and brightest stars in the TikTok football scene and will help to raise money for Cardiac Risk in the Young (CRY), which helps to prevent young sudden cardiac deaths through awareness, screening and research, and support for affected families.
The match has been driven by three creators who connected on TikTok - Jesswatkins, Luke_solvecollectibles and Ashfreestyle, and decided to bring the football community on TikTok together to pitches in the real world, as the North & South teams go head to head!
The event will see 30 creators from across the UK battle it out with no doubt some epic tackles, great saves, and even better goals. These freestyle footballers and players have been absolutely dominating TikTok with over 22 million followers between them and we can't wait to see them style it out on the pitch in real life!
Commenting on the event, Jess, Luke and Ash said:
"I'm super proud of what we've managed to organise! What a great idea this was from Jess. I can't wait to meet everyone and play in the match" - Luke

"I am so excited for the match and feel incredibly lucky that Luke, Ash and all the amazing creators have helped to make this idea possible. I never imagined that this would be possible stemming from one TikTok video I made 7 weeks ago. I hope that this will be the start of a great TikTok football community" - Jess

"I saw huge potential in Jess' idea - when I shared it with TikTok, they absolutely loved the concept of creators from the app coming together for this event and have been supporting us with it all ever since.With Luke sponsoring the event and TikTok being involved the ball started rolling, soon enough we had fantastic creators reaching out every day to get involved. It's incredible seeing everything coming together and I can't wait for June 6th to come around so we can all meet up and host what's going to be a very exciting match!" - Ash

Other creators in the fantastic footballing line-up include:
North Team
South Team
Sponsors
This event wouldn't be possible without the two businesses that are sponsoring the event, Miss Kick and Solve Collectibles. Miss Kick is the UK's leading female football brand and Solve Collectibles is the leading football cards, stickers and collectibles store in the UK. They have paid for all the creators kits, stadium and equipment hire.
How to get in on the action
If you want to get hyped for the match, follow Content Ballers for all of the behind the scenes action and check out the #Ballers hashtag challenge encouraging fans to share their own skills in the build up to the big match.
To watch the match live, tune into the Content Ballers channel at 3pm on Sunday 6th June.
Also watch out for a series of TikTok LIVEs leading up to the event including a LIVE training session with the North team at 2pm on Thursday 3rd June and match predictions with Jess Zayn and Harry at 7pm on the Saturday 5th June.
There will be a TikTok donation sticker available during the livestream to help raise funds for their chosen charity CRY.
New to TikTok and want to check out our fabulous football creators? Getting involved couldn't be easier, simply download the app for free via the Apple App Store, Google Play or Amazon.