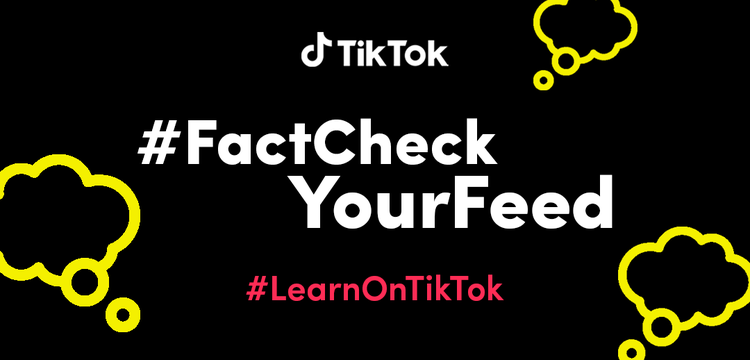 From COVID-19 vaccine updates to #pastachips, millions to come to TikTok to be entertained and get up to speed on the latest news and trends.
We want to help our community to stay informed. That's why as part of #LearnOnTikTok, this year, we launched our #FactCheckYourFeed campaign to equip our users with the skills to navigate our platform and critically engage with content that they see online.
Our first series focused on media literacy, and our second one was all about making good financial decisions online, featuring content from CEO and Dragons' Den judge Tej Lalvani.
For the next instalment of #FactCheckYourFeed, we're focusing on identifying misleading information about diet and exercise, working in partnership with the British Dietetic Association. One of the oldest and most experienced dietetic organisations in the world, they represent dietitians across the UK. Dietitians are qualified and regulated health professionals that assess, diagnose and treat dietary and nutritional problems at an individual and wider public-health level.
Helping users identify diet and exercise minsinformation
Here's a snapshot of what's to come:
It is really important to us that our users feel that they have access to the right support and advice when it comes to diet and exercise information online. By working in partnership with the British Dietetic Association and some of our trusted creators, we hope that our community feels empowered and confident when it comes to spotting misleading information, and making decisions about nutrition and exercise which feel right for them.
New to TikTok and want to see more #FactCheckYourFeed? Getting involved couldn't be easier, simply download the app for free via the Apple App Store, Google Play or Amazon.
What the experts are saying
British Dietetic Association
"Anyone who has spent any time on social media will be aware of the huge amount of information about diets, "super foods", weight loss and nutrition that is shared. Unfortunately, much of it is not factual, and some of it can even be dangerous. We're delighted TikTok are committed to challenging misinformation and giving us the opportunity to raise the profile of what dietitians do."