At TikTok, we're on a mission to help people capture and present their creativity, knowledge, and precious life moments to the world!
Life is full of incredible moments. And — don't get us wrong — by incredible we do not just mean the moments taking your breath away leaving you utterly stunned or at a loss for words. We mean those moments you think back to. Like coming home and preparing a meal with friends, like shouting totally off-key to your favorite song, like exploring the world, like going full on bonkers with your best friends — We could go on and on.
TikTok is based on the idea of taking the moments that matter to you and sharing them with others. What sounds like a claim is actually the mission that we live by, because we are convinced that these moments turn our 'everyday' into a 'remember that day, when…'. That is why we want to give people around the world a platform to connect with others and share their extraordinary and memorable moments.
We are extremely happy to see that our idea is shared by so many all over the globe: Each day, millions of these moments are shared on our platform.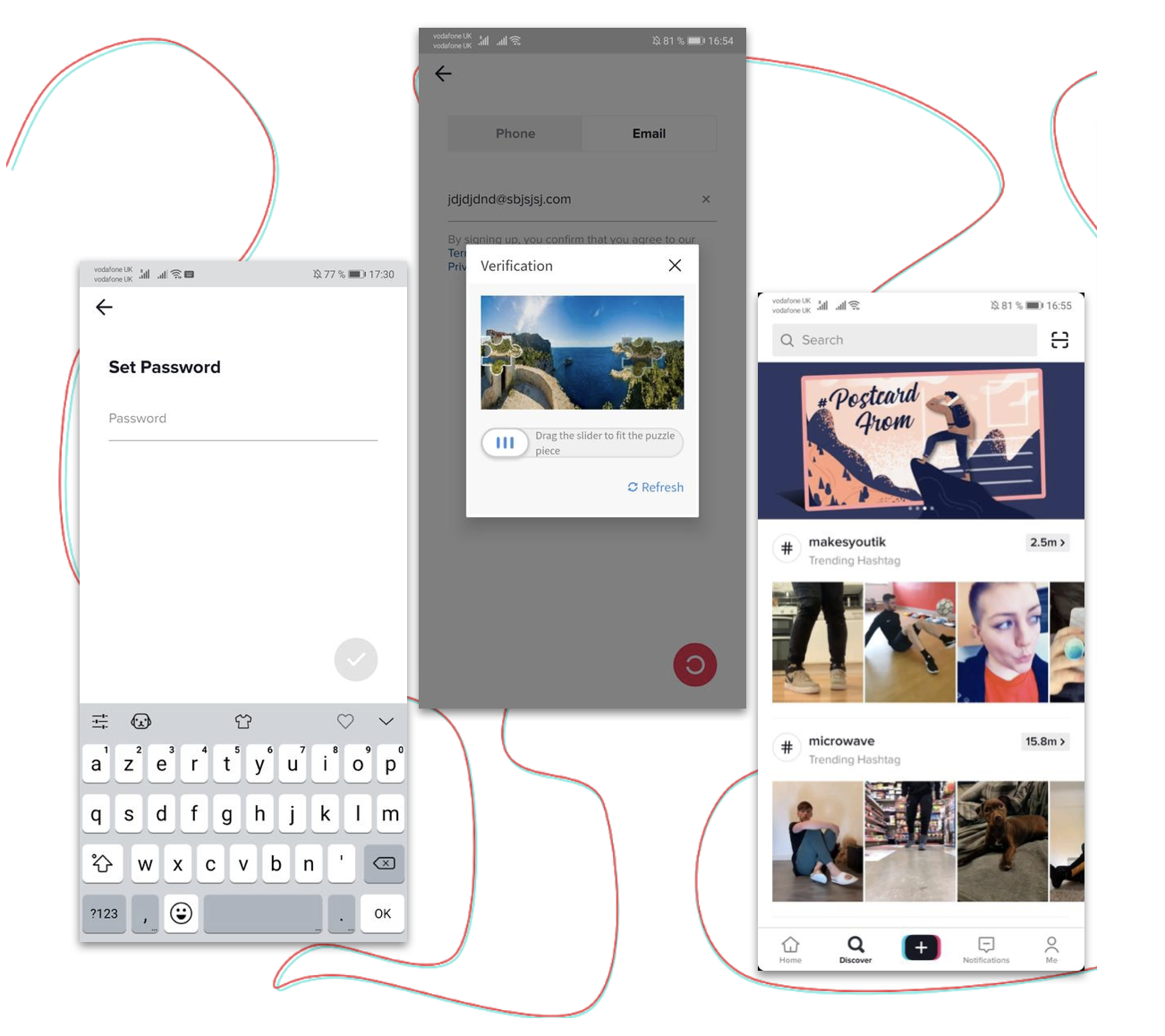 Setting up your account
After downloading the TikTok app, you can open an account by touching the person icon in the lower right corner of your screen. Register with your phone number, your e-mail-address, or one of the supported Social Media profiles; enter your date of birth and select and enter your password. Your password should be strong, try combining upper and lowercase letters, numbers, and symbols.
One way to let the community know about who you are and what you do creatively is via your profile. Via the option 'edit profile' you can add a photo, a bio, and connect other social media accounts to your TikTok profile. It is a great start to tell the community something about yourself and your interests, but please be thoughtful about the information you include in your bio. Personal information such as addresses, phone numbers, information about where you live or your full name should not be included in your bio.
Now you're set up and ready to engage with the community! There will be more blog posts to follow where we share our top TikTok tips and easy to use guides so keep your eyes peeled.
For more information please visit www.tiktok.com and our Safety Center.