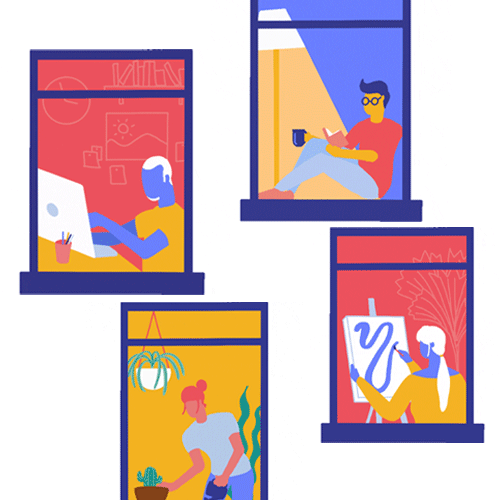 The past year has been a challenging year for all of us. From struggling with lockdowns away from our friends, family and colleagues, to reopening anxiety as we face a new world post-lockdown. This year has been a rollercoaster.
Such upheaval has had a lasting impact on the mental health and wellbeing of so many of us. If you're struggling, you're not alone. 💞
Throughout the pandemic, our fantastic community has been sharing their stories about #mentalhealth and #wellbeing, with hashtags like #mindfulness and #meditation are generating millions of views. TikTokkers truly have opened up a conversation about mental health.
From ASMR to exercise, mental wellbeing and physical health and fitness tips and everything in between, creators have been sharing their stories, solutions and support for those struggling with their mental health. Thanks to our fantastic community of creators, we've been able to laugh, cry, connect and support one another through these difficult times.
That's why this Mental Health Awareness Week we want to celebrate everything our community does to support one another with the launch of #MentalHealthAwareness.
Hosted by the Mental Health Foundation, the week will take place from 10-16 May 2021. This year, the campaign's theme is 'Nature'. 🌳
To mark Mental Health Awareness Week we'll be launching a new Wellbeing Hub in app which will be your one stop shop for everything wellbeing. From wellbeing content from across our TikTok ecosystem, to resources from charity partners like Mind and British Red Cross as well as content from our community of wellbeing creators.
Our Wellbeing Hub will also include important resources about our safety tools and features to support your journey as creators and users on TikTok.
On top of that, we'll be sharing how you can help yourself and your mental health by connecting with nature, and will be discussing everything from lockdown mental health journeys, reopening anxiety and mindfulness in-app.
There will also be a series of special Wellbeing themed LIVEs. Join these creators and famous faces throughout the week, for some thought-provoking discussions around mental health and wellness, LIVE on TikTok:
Getting involved couldn't be easier, simply download the app for free via the Apple App Store, Google Play or Amazon.