Soccer fans have found a home on TikTok where they can experience behind-the-scenes moments and celebrate their love of the game with a global community. We're excited to find new and innovative ways to connect the soccer community on TikTok with their favorite leagues, teams, and players.
On and off the platform, we're committed to bringing the TikTok community even closer to the game. That's why today, we're excited to announce a multi-year partnership with the Portland Timbers and Portland Thorns FC. The partnership will connect TikTok to Timbers and Thorns fans through content, in-stadium moments, player appearances, and more.
TikTok has been named the official jersey sleeve partner for both teams in 2021, and our logo will appear on the right sleeve of Timbers and Thorns FC kits worn in-game, on authentic jerseys, and on other retail merchandise. This is not only TikTok's first jersey patch sponsorship, but the first-ever joint patch sponsorship of a professional men's and women's soccer team in the US. We're proud to be partnering with two best-in-class soccer teams and giving female players the equal representation and recognition they deserve.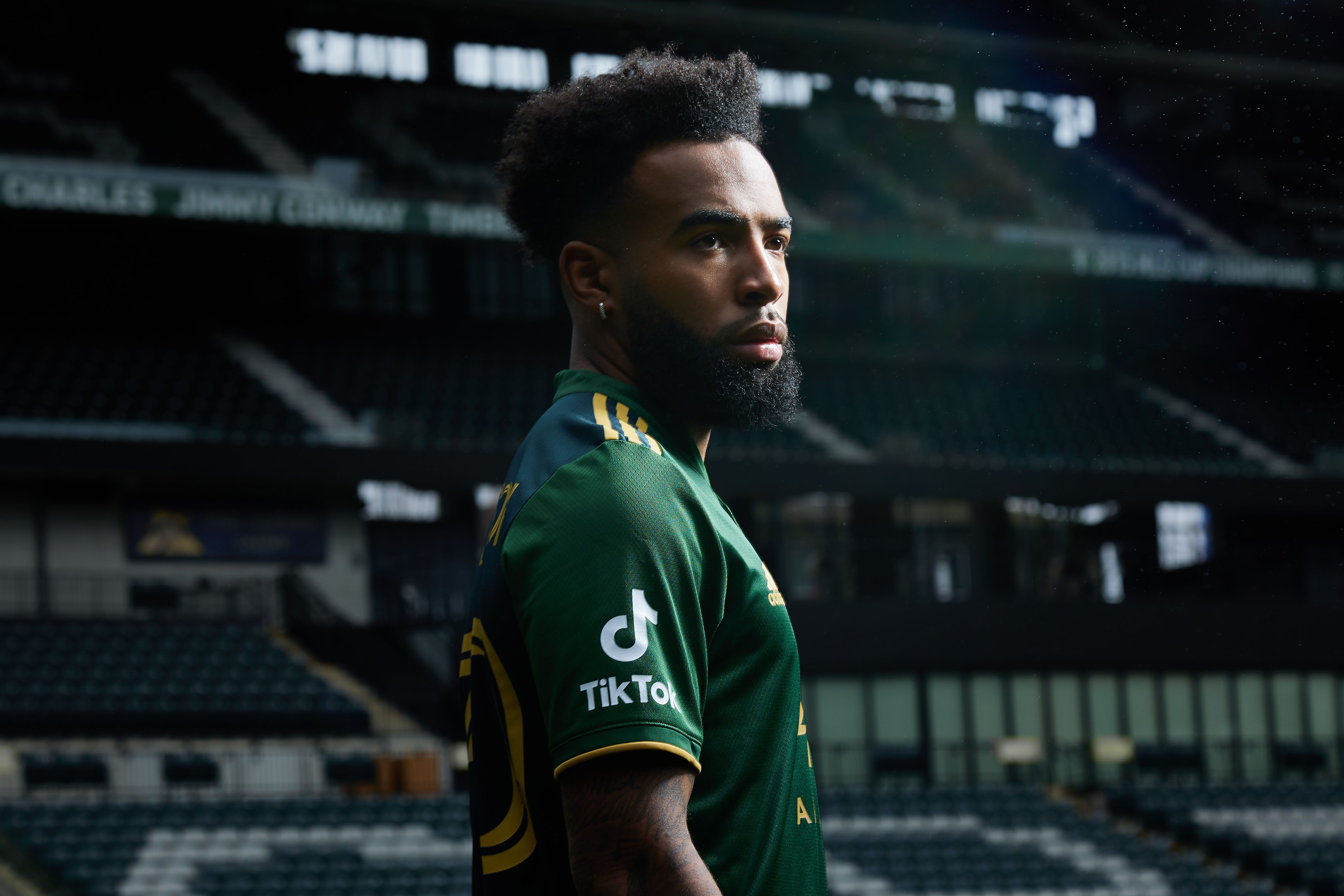 "TikTok is one of the world's leading content and entertainment platforms and we are thrilled to be partnering with such a dynamic global brand. The partnership is groundbreaking to have equal TikTok representation on both Timbers and Thorns jersey sleeves, and it will give us a unique ability to create and distribute content in collaboration with TikTok. We are very proud that TikTok chose our clubs as two of their first team sponsorship deals in the US." - Mike Golub, Timbers and Thorns president of business
"We are delighted to partner with two world-class soccer teams that are leaders in their communities both on and off the field. We strongly feel that gender equity in sports is crucial to changing perceptions and progressing for the better as a society. The Portland Timbers and Thorns share this belief, and we are proud that our first soccer team partnership in the US places an equal emphasis on female athletes." - Harish Sarma, Director, Global Strategic Partnerships, Americas and Oceania, TikTok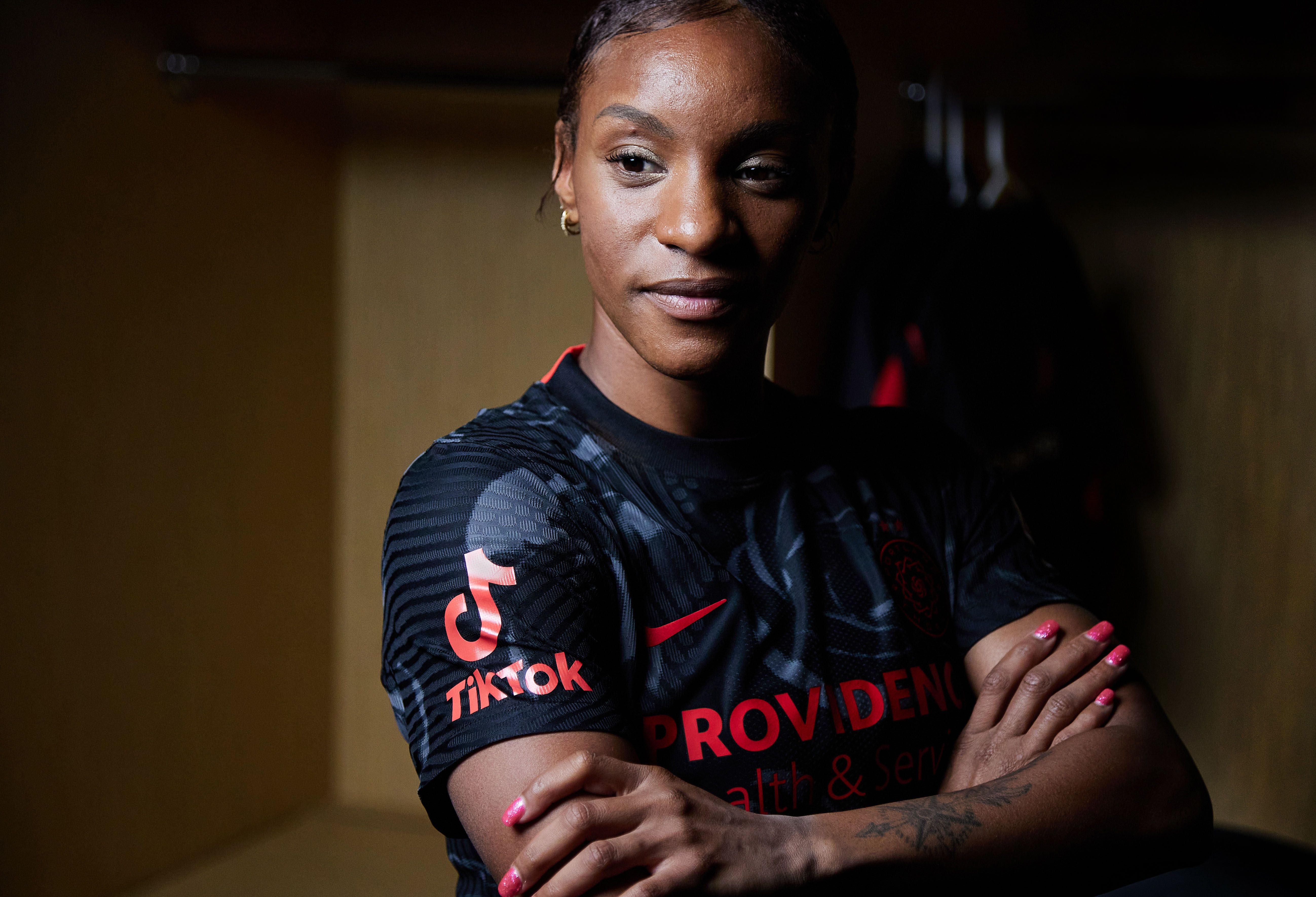 To further our global TikTok For Good initiative, our partnership will also help to support local communities in need. In a joint effort with Stand Together, a portion of all proceeds from each Timbers and Thorns jersey sold - in addition to four unique scarves the club will release throughout the year - will be donated to a nonprofit organization in the Portland area.
A home for soccer (or football!) fans everywhere
Soccer content has skyrocketed on TikTok with over 40 billion views on the #soccer hashtag - and nearly 80 billion views on the #football hashtag for fans across the pond. Earlier this month we announced that TikTok has become an official partner of UEFA EURO 2020 - the first time a digital entertainment platform like ours has ever sponsored a major international tournament for UEFA. Manchester United, Juventus FC and Lega Serie A have all recently launched their official TikTok accounts, and The FA (Football Association) has also used TikTok to get closer to England fans, sharing behind-the-scenes content of the #ThreeLions and #Lionesses.
Through our new partnership, we're giving the TikTok community even more access to premium soccer content. The Portland Timbers and Thorns have each launched an official TikTok account and will produce weekly content, including highlights, behind-the-scenes, in-match, mascots, fan reactions, and more. The TikTok community will also have unique access to players, including Thorns FC midfielder Crystal Dunn and Timbers FC midfielder Eryk Williamson, who will create exclusive content on the platform.
The big reveal
To kick off this major league partnership, the Portland Timbers and Thorns FC will give the TikTok community an exclusive look at their 2021 jerseys ahead of their official reveal later this afternoon. Be sure to check out their TikTok channels @timbersfc and @thornsfc to catch the unveiling before anyone else.
This is only the beginning, so stay tuned for more as we make our debut in Providence Park this season and celebrate the beautiful game with the TikTok community.