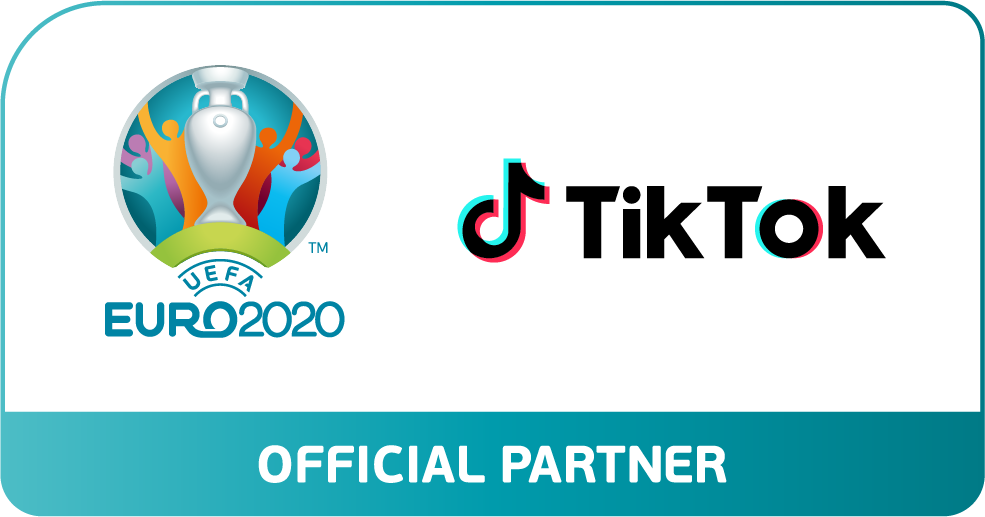 By Rich Waterworth, General Manager, UK & EU, TikTok
We're excited to announce that TikTok has become an official partner of UEFA EURO 2020 - the first time a digital entertainment platform like ours has ever sponsored a major international tournament for UEFA. 🏆
Football content has had a meteoric rise on TikTok, with over 70 billion views on the #football hashtag. Our platform has fast become a home for great football teams, players and content, with England sharing behind the scenes content of the #ThreeLions and #Lionesses, a resurgent Dutch side showing us how the Oranje like to do it, and iconic European football stars like Sergio Ramos, Robert Lewandowski and João Félix sharing their love of the beautiful game - from keepie uppies to goal celebrations. Even Gini Wijnaldum has made his own exclusive playlist on the Sounds page with his favourite workout tracks!
We are humbled that TikTok is fast becoming a home of fandom for football culture, a place where our community can follow their favourite football creators, create their own moments, reactions and celebrations around games, as well as sharing the best TikTok football content.
Stay tuned for more details from us on what's to come ahead of next summer's tournament, but as part of our partnership with UEFA we'll be able to launch a range of exciting features including AR effects, Hashtag Challenges, TikTok LIVEs and Sounds for our community, so that Creators can recreate, celebrate and amplify the action on the pitch. UEFA will give us access to its huge library of historic assets to develop highly engaging and innovative content.
Because TikTok is all about you, from today we're also going to be asking our community for their help to determine what our official designation – that being the name of our partnership with UEFA EURO 2020 – should be. Keep an eye out on TikTok for more, we will be asking for our community's creativity and ideas!
We're delighted because we know this will make TikTok an even more powerful and creative place to find incredible sporting moments or never-before-seen content, while enabling creators to relive and remix some of the best moments in football. ⚽
Alongside the partnership, UEFA EURO 2020 will launch an official TikTok account prior to the tournament with a mission to inspire and entertain millions of football fans worldwide with exclusive behind-the-scenes content as well as current and archival footage. Keep an eye out for this one, it will be a must-follow ahead of next summer!
Our new partnership with UEFA builds on the amazing sports content we're already seeing on TikTok - from #SoccerAidSkills with UNICEF to #BackInTheGame to celebrate the return of the Premier League. From Manchester United to Juventus FC, football teams are kicking off their TikTok content reaching new fans and encouraging creators to show off their best skills and football celebrations.
Our community loves to celebrate sport in creative ways, and I can't wait to see how they engage with all the unmissable content we expect for the UEFA EURO 2020.
New to TikTok? Getting involved couldn't be easier - just download the app for free via the Apple App Store, Google Play or Amazon.