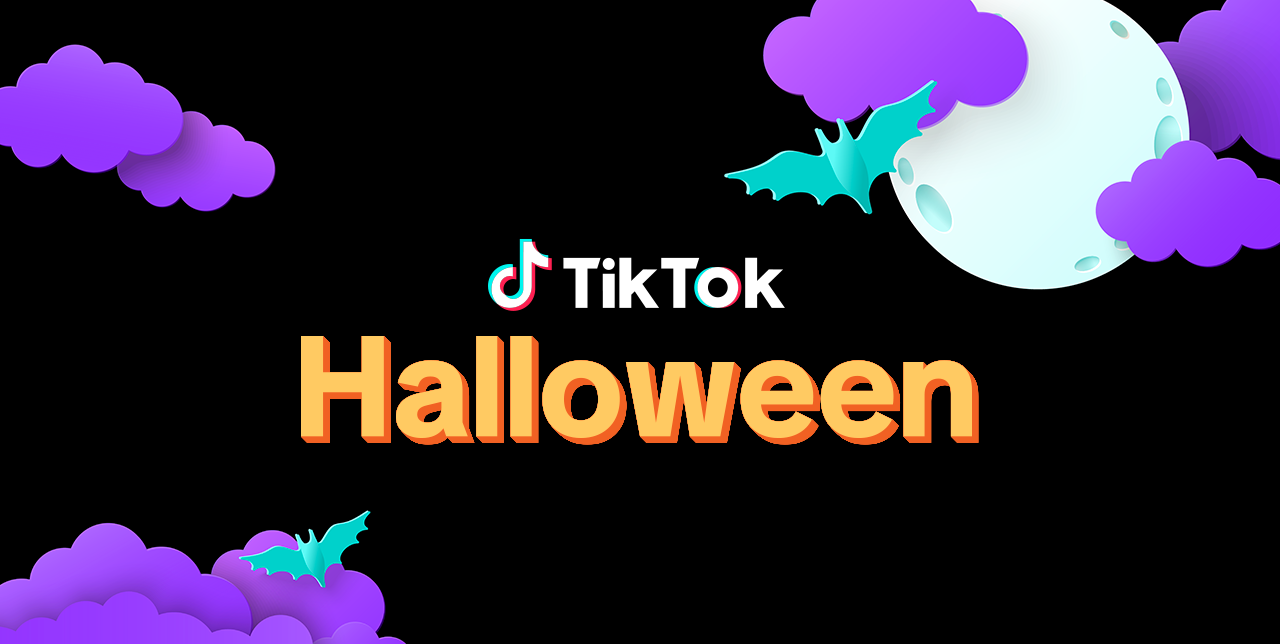 The spookiest time of the year is here! TikTok is celebrating with terrifying effects and Halloween hashtags to help you embrace the ghoulish spirit of the season. Whether you're binging scary movies, putting the final touches on a costume, or baking the perfect treat, join in on the fun with the TikTok community and discover all things #TikTokHalloween!
#TikTokHalloween Effects
Experiment with spooky #TikTokHalloween effects like "random Halloween eyeliner" and "random Halloween face", made by Effect House creator @tetedetamere, to help you decide your next Halloween look. Or, take a little inspiration from effects like "horror Halloween filter," by @zaza_handmade, to create thrilling horror-inspired content.
We're also bringing the Halloween spirit to Effect House with the "Spooky Halloween" challenge, which kicks off October 12: Effect House creators can make a spook-tastic face effect, background, or character for a chance to win up to $2,500. Head to the Effect House website on October 12 to see challenge details.
#TikTokHalloween Hashtags
Dance the night away at a costume party or stay curled up with a spooky #BookTok read. Whatever your flavor of spooky festivities are, make sure to show off your favorite holiday tricks and treats, by using these hashtags on TikTok:
Halloween DIY: Are you looking for help creating a fun gift basket filled with fall or Halloween-themed items for a special someone in your life? Look no further than #BooBasket (215.6M views) for your loved ones to help them kick off Halloween season. If you need help, creators like Emma Semingson (@emmasemingson) have advice and tips to create a Boo Basket and make it the perfect gift for your partner.
What's Halloween without delicious treats #SpookyTreats (4.4B views)? Whether it's strawberry skulls, spooky ice cream sandwiches, or bat cookies, TikTok can provide you with all the recipes you need to make the perfect Halloween dish.
Eye-popping Halloween decor: #HalloweenDecor (3.6B views) is home to the best Halloween houses on the block. Creators like Katelyn Mclaughlin (@witchyswifty) have turned Taylor Swift's #ErasTour (23.7B views) into a Halloween treat by creating an elaborate skeleton showcase featuring costumes from the famed tour. While other members of the community, like Michelle Heidenreich (@copper.on.pine), show off their creativity by sharing tricks and treats that make their home the spookiest throughout Halloween.
Or try to find Lewis, the Target decoration with attitude. Fans of Lewis have shown their support via appreciation posts, short animations, fan edits, and even romantic theories involving Home Depot's #12ftskeleton (155.2M views). Lewis is quickly becoming an icon: with a whopping 37.3M views between Sept. 28 - Oct. 5, it has become the must-have Halloween decoration of the year, and may even make an appearance as a costume this Halloween. With nearly 80% of TikTok community members saying TikTok inspires them to buy or try new products, it's no surprise Lewis is no longer in stock on Target's website. (Source: 'TikTok Made Me "Blank" It Research' 2022, conducted by MarketCast)
Find your Halloween look: Whether you plan to go as Beyoncé, Barbie, Elvis, or a ghost in a white sheet, get inspiration to style your next costume on #HalloweenCostume (10.5B views) TikTok. Creators like Justine (@justinescameraroll) takes the stress off your shoulders, and sharing her unique and relevant costume ideas so you don't have to stress about it. And since 2023 has been the year of #TaylorSwift (133.4B global views with 11.5B views occurring between Sept. 6 - Oct. 5 compared to 2.1B views during the same time last year), expect the popular #taylorswiftcostume (19.1M views) to showcase Eras Tour looks and maybe a #TravisKelce (3.9B views) to accompany her.
Get ghoulish and uplevel your Halloween looks with the help of #HalloweenMakeup (11.6B views). With creators like Ashley Scott (@ashleyartistry_), watch as she transforms into the most frightening Frankenstein and shares her haunting transformational Halloween makeup tips.
Frightening BookTok: Expand your fall TBR list with a few new reads to get you in the holiday spirit, from much-loved horror classics to new thrillers of #HorrorBookTok (111.6M views). From sharing recommendations of new horror novels to discovering independent horror authors like Briana Morgan (@brianamorganbooks), BookTok helps you get into the mood for some #spookybooks (34.8M views).
Spooky FarmTok: If you're looking for advice on how to carve a pumpkin (big or small), look no further than Jamie Graham's video (@bigpumpki) under #Halloween. Or check out #PumpkinSeason (9.3B views) for fun family-friendly pumpkin patches to visit this season. You can also shop Halloween-themed apparel on TikTok Shop from merchants like Enchanted Scrunch (@enchantedscrunch).
All things Halloween: From Halloween decor to exciting costumes and everything in between, show us how you're celebrating spooky season on TikTok with #TikTokHalloween (17.8B views) and #Halloween (179.1B views).