By Stephanie Hind, Manager, Creator Management and Operations, TikTok US
Inclusivity is important because when people feel included, they're more comfortable expressing themselves and engaging with their community. We're committed to fostering an inclusive app environment, and that means building products and tools that support our diverse community. As we continue working to make TikTok ever more accessible, today we're introducing auto captions, a new feature to help people who are hard of hearing or deaf better use and enjoy TikTok.
How auto captions work
Auto captions automatically generate subtitles, allowing viewers to read or listen to content. As creators make content, they can select auto captions in the editing page after they've uploaded or recorded a video so that text is automatically transcribed and displayed on their videos.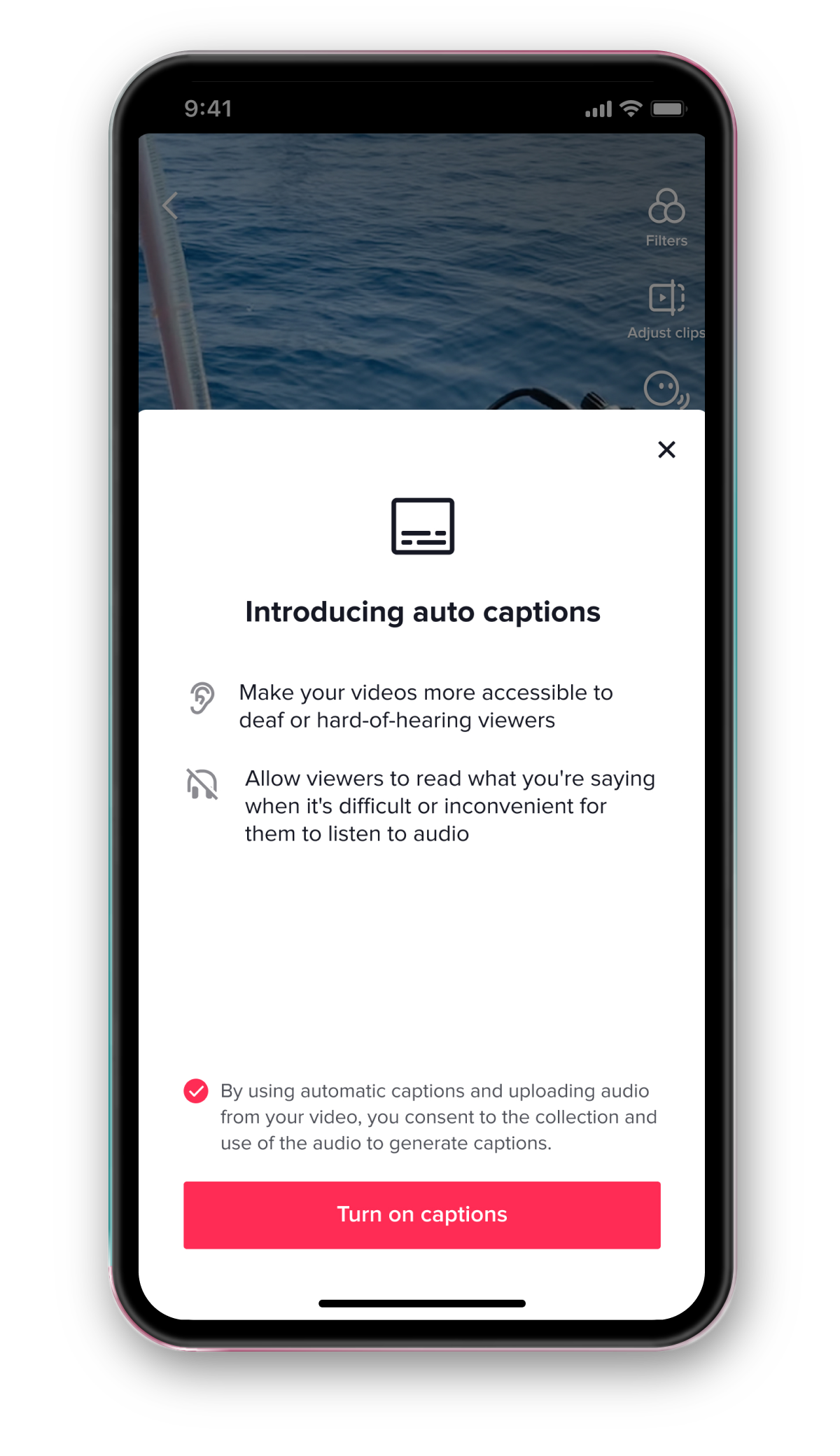 With this feature, creators have the power to edit the text of their captions once they're generated.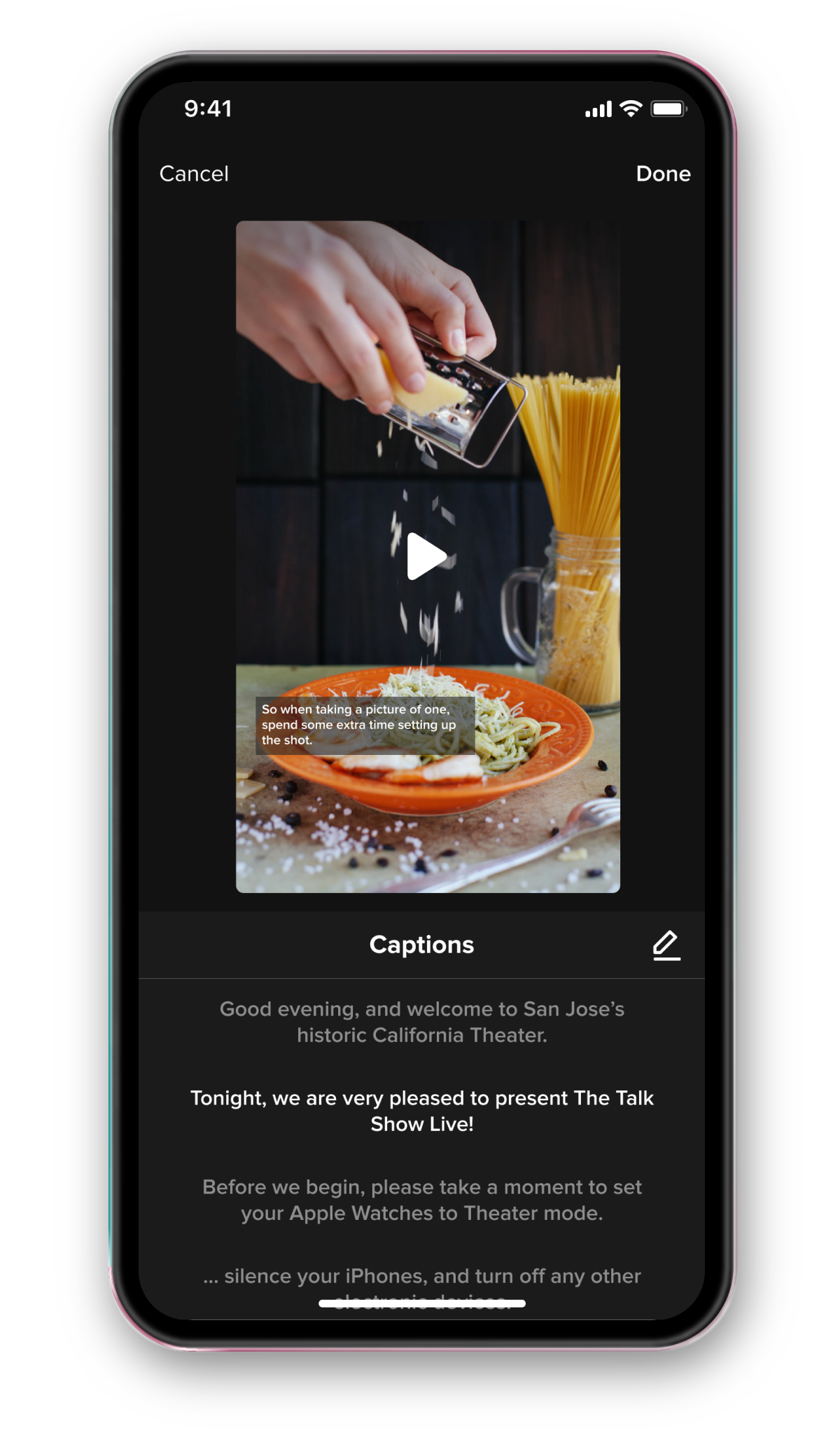 Captions added by creators are part of the video content, and in the event a viewer wants to turn them off they can do so by opening the share panel, tapping the captions button, and setting captions to off.
This feature will initially be available in American English and Japanese, with additional language support in the coming months. We are working with our community to spread the word and encourage all creators to use auto captions and other features that make content more accessible.
Investing in accessibility
Auto captions builds on a number of features we've developed to make TikTok more accessible to everyone. Given the visual nature of our platform, we've designed a number of improvements, starting with features that help those with visual impairments. To date, our work on accessibility includes:
An animated thumbnail that replaces animated thumbnails with static images.
A creator warning that notifies creators when they produce videos with effects that could trigger photosensitive epilepsy.
A photosensitivity feature allows users to skip photosensitive content, which can be harmful for people with epilepsy.
A text-to-speech feature which converts text to voice.
Our goal at TikTok is to be accessible to all people, and we're committed to doing the work long-term. We're currently undertaking an accessibility assessment to identify additional areas for improvement, and we're increasing our outreach to organizations and communities with disabilities on TikTok to uplift their voices and make changes that better serve us all. By working with organizations like The Deaf Collective, we aim to increase awareness towards the range of diversity, talent, and conversations being had in Deaf communities.
As we advance this work, we'll continue to share news and updates with our community in an effort to be transparent and share the progress made. TikTok is a place for everyone and we're working hard to better serve everyone in our community.