The next creator in our Spotlight Series is Ana Ana Regalado, known as @saltycocina on TikTok. Ana is a Latina creator who uses her platform to pass down delicious traditional recipes to the next generation. She used her free time during the pandemic and her passion for food as motivation to break out her kitchen appliances and start cooking in a virtual setting! Through TikTok, she has created a visual cookbook consisting of everything from flavorful desserts, to appetizing dinners, to refreshing beverages. Read more below about how Ana's culture has inspired and influenced her recipes: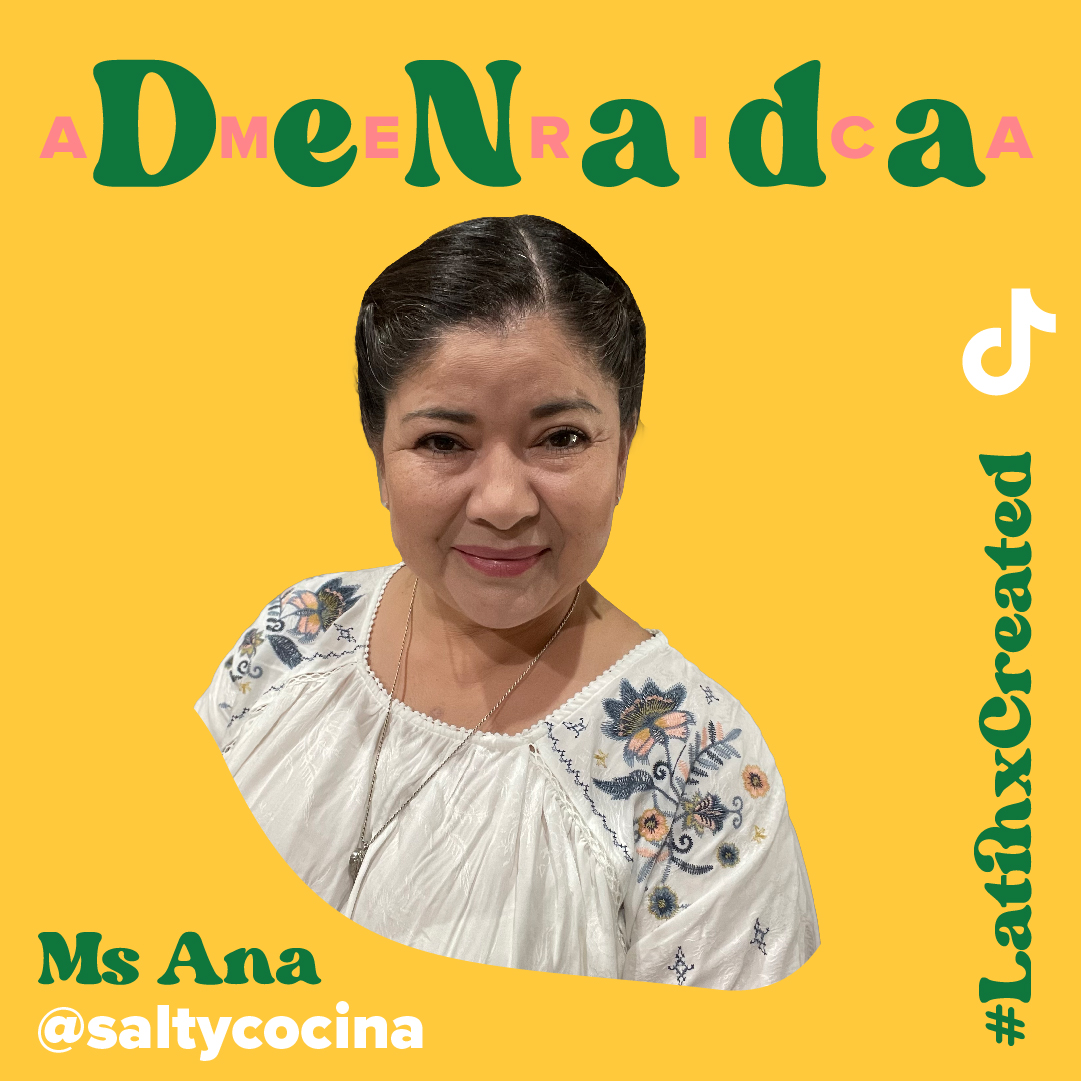 What does it mean to you to be part of the Latinx community?
Being a part of the Latinx community is a great opportunity to share my heritage, which I am very proud of.
How has your culture influenced or shaped you?
In my culture, family is very important! We don't wait for holidays to come around to bring the family together. This means music, delicious Mexican food, and games! Keeping traditions like, El Dia del Grito (September 15), which is Mexican Independence Day, El Dia de Los Muertos, and other important traditional holidays are important for me to share so that my family can pass them on to their children and grandchildren. We were also taught at a very young age to work for our dreams! Being a migrant child, I was brought up with very hard working parents, who taught us that hard work and determination is the only way to achieve your dreams.
How do you share your culture & community on and off of TikTok?
I share my culture every day on TikTok with videos about traditional dishes and off TikTok I share my culture with friends and neighbors by bringing homemade Mexican Cuisine to the table.
How has the TikTok community inspired you?
The TikTok community has a wonderful and diverse culture that is absolutely the best. It has inspired me to bring my traditional recipes to the homes of families everywhere.
What video are you most proud of creating?
I have two videos that I am so proud of creating. One is the "Rosca de Reyes" video -- I love to share my culture and teach others the reason why we enjoy certain foods. The second one is my "Lazy Enchiladas" video. I created this to respond to a comment saying my traditional enchiladas were lazy. This video took off like I never would have imagined! This was shared many times on Tiktok and other platforms including news stations, Right this Minute, and a few others. I will definitely be sharing more lazy recipes in the future!
What are some content creation tips you would offer to other creators?
Some of my viral videos have been the ones I spent the least amount of time on, or video ideas I thought were silly at the time or not good enough. For example again, my Lazy Enchiladas! I debated whether to upload the video for days! No idea is dumb, create what is on your mind and have fun doing so!
Who are some Latinx creators that everyone should be following/watching?
The three latin creators I follow that always put a smile on my face are @es_jenny_solares, @estefisaavy, and @estebanleyte. Also @paoladyee -- she has the most unique, kid friendly treats for kids and me of course!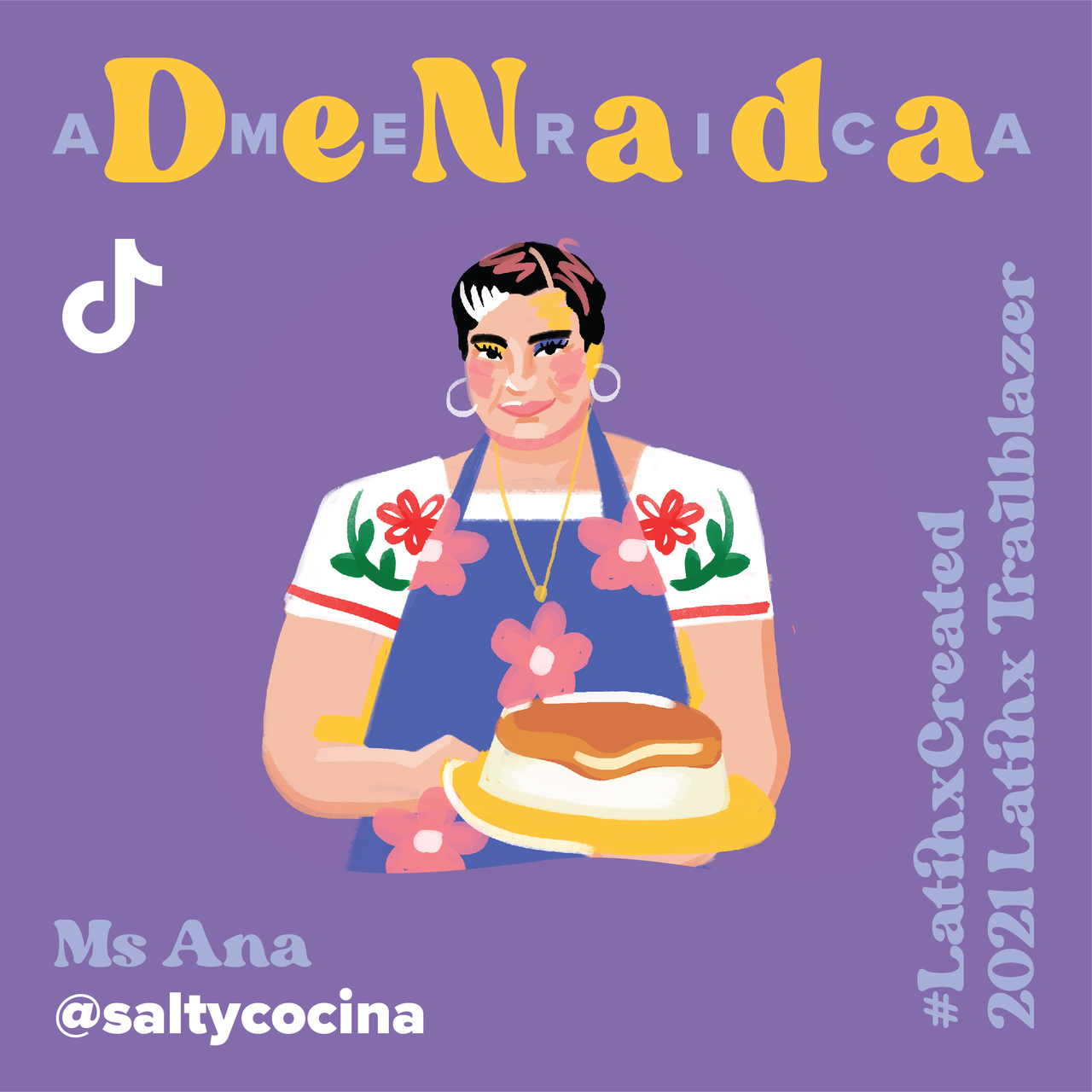 [Trailblazer illustrations created by Brazillian artist Niege Borges for TikTok's Latinx Heritage Month celebration]