Educational and cooking content continues to thrive on TikTok. The next creator in our Creator Spotlight Series shines in both of these categories by continuously sharing exceptional, healthy recipes with her audience.
Meet My Nguyen, better known as @myhealthydish on TikTok. My is a chef, author and actress with a passion for cooking who shares recipe videos that inspire others to get in the kitchen and try it out themselves. Check out more from My below as she talks about how her heritage and culture inspire her content, and how TikTok has made her feel validated as a creator each step of the way.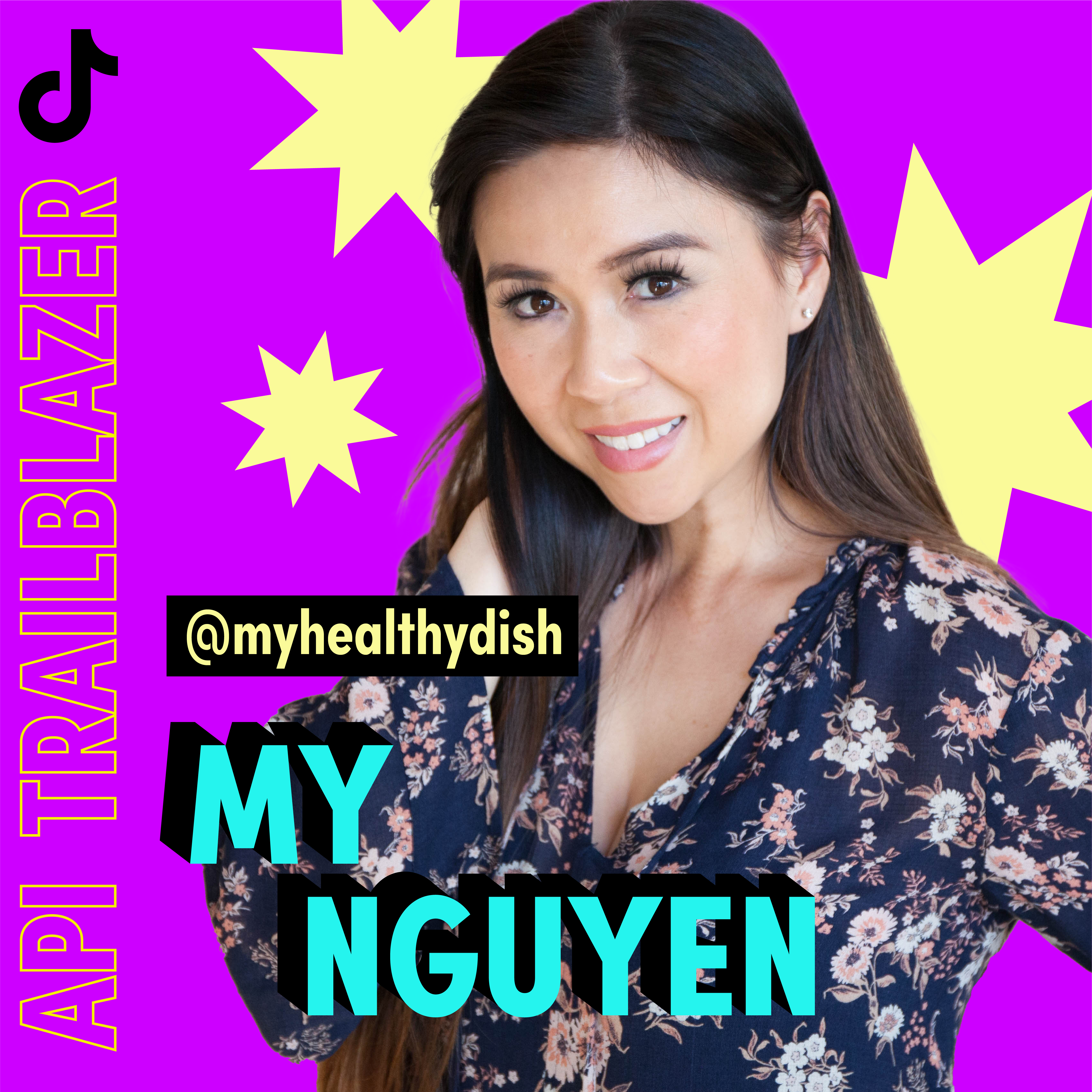 How has your culture influenced or shaped you?
My culture pours into every part of me, and my food is heavily influenced by my culture. My core values show how I treat my family and my friends. My work ethic and motivation are deeply rooted in my past as an immigrant and refugee. We came to this country with hopes and dreams, and I work hard because I remember where I came from and why I am here.
How do you celebrate the diversity and strength of the API community?
I celebrate the diversity of the API community by sharing my stories and my culture through the recipes I make. I also celebrate the community by being present and participating in others' accomplishments as well as amplifying strength and voices within our community.
What Does API heritage mean to you?
API Heritage means embracing my history, learning from my elders, and passing on traditions to my family. Sometimes it's more important to listen than be heard. I often just sit and listen in on my parents telling stories about growing up in Vietnam.
How has the TikTok community inspired you?
The TikTok community has inspired me in so many ways. Often times content creators face imposter syndrome and anxiety because we feel like a fraud and that we are not important, but being part of the TikTok community has given me so much support. I have never felt more valued as a creator since joining the platform last year. Knowing what I do is valued and matters gives me so much more purpose and excitement as a creator.
How do you support other creators in the API community and who are some API creators that everyone should be following/watching?
I support creators in the API community by encouraging and helping them find their voice. Because I've had many years of experience as a content creator, many reach out to me for advice. I like to share my past experiences, what I've learned and what they should be doing to grow and leverage their content. I love @Chrisellelim for her sense of humor and her sometimes over-the-top lifestyle, but also how grounded she is with her kids, husband, and mom.