TikTok is a global entertainment platform where diverse creators can share their incredible talent with the world. The next creator on our Creator Spotlight Series is Bryce Xavier (@BryceXavier), a music creator and actor who uses his platform to share music, spread social awareness, and encourage others to be unapologetically themselves. His hit single "Bus Ride Away" has been featured across TikTok and Spotify's Fresh Finds POP, New Music Friday, and Label Radar, as well as charted in the top 10 on multiple charts. He recently released his single "Romeo" about same sex love and overcoming adversity.
Bryce is one of our inspiring LBGTQ+ Trailblazers. Get to know more about him below!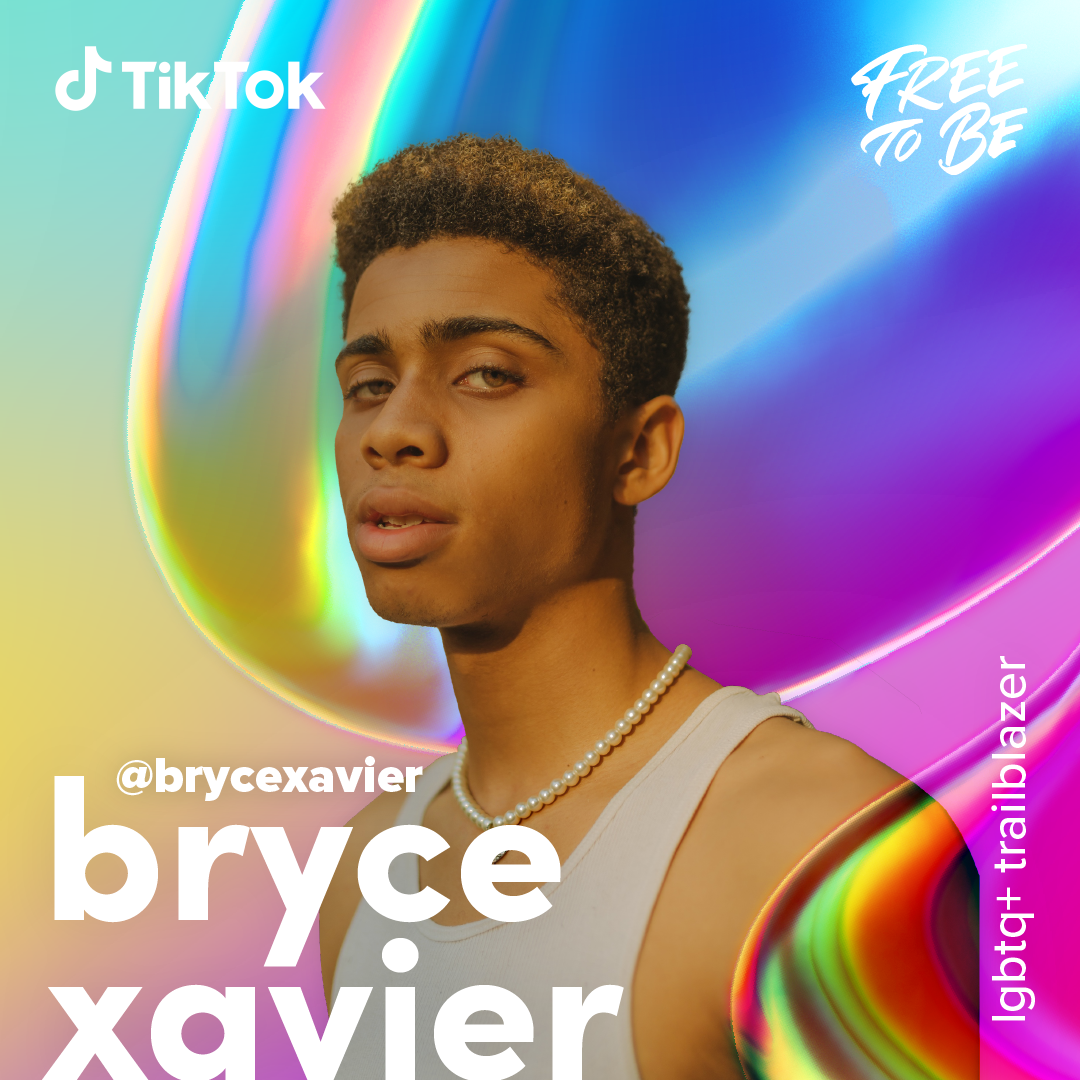 What does Pride mean to you? How has that meaning changed for you over time?
Pride represents a time of love, acceptance, and equality. It's a time for people to feel as one for everyone to come together.
How has your identity influenced or shaped you?
It's always shaped me genuinely, helped me see the world in a beautiful way, and helped me learn to love people for their differences.
How do you celebrate the diversity/strength of (and also support) the LGBTQ+ community?
Through my words and my music. I use my influence as much as I can to spread a message so deep in my heart.
How has the TikTok community inspired you?
It has inspired me to love my differences from others, and to be unapologetically myself.
What advice would you give to the next generation of the LGBTQ+ community?
To never feel as though they are a mistake. They are the perfect representation of self-love, and they have so many people who support them.
How do you think people can be allies to the LGBTQ+ community?
By being a voice without overshadowing LGBTQ+ voices. And by helping raise awareness of issues towards the community.
Who are some LGBTQ+ TikTok creators that everyone should be following/watching (and why)?
@sirthestar who uses his platform to show how he's unapologetically himself.