We want our users to have their best experience online, which means being able to create and have fun while feeling safe and comfortable. This post is part of our Community Well-Being series that aims to educate users on how to customize their TikTok experience using the various safety, privacy, and well-being tools available to them.
TikTok offers users the ability to connect with friends and fans though a variety of ways. From creating videos, leaving comments, or sending direct messages, you have several choices when it comes to communicating. Direct messaging can be a great way to interact privately with one of your friends or followers but it's important to note that there are several options for organizing, controlling, and managing who can send you a private message. You can enable or update your DM settings at any time to stay in control of who can communicate with you privately. Here are all of the tools and policies you need to know in order to take charge of your DMs.
Who can send me a DM?
Only your friends can send you a direct message. That means that you need to follow each other for a user to communicate with you privately. It doesn't matter if you have a private or public profile. To keep a user from sending you a private message, you can simply unfollow or remove them from your followers. You can also turn off DMs entirely from the "Privacy and safety" page.
To remove a user from your followers:
Go to that user's profile
Tap the three dots in the top right corner
Tap "Remover this follower"
To unfollow a user:
Go to that user's profile
Tap the "Following" icon - seen below - next to "Message"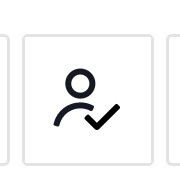 To turn off DMs:
Go to your profile
Tap the three dots int he top right corner
Tap "Privacy and safety"
Tap "Who can send you messages"
Choose between "Friends" and "Off"
Organizing your direct messages
Direct messages can be accessed from the "Inbox" tab by clicking the icon in the top right corner. From here you can enter any of your conversations and tap the three dots int he right corner to access the 'Details' page. From here you can mute notifications for a specific conversation or pin it to the top of your inbox.
Reporting or blocking a user
If a users is harassing or otherwise violation TikTok's community guidelines in a direct message, you can choose to report or block that users. Reporting a user will allow you to send problematic messages to moderation for review. Blocking a user will cut all contact with that person. This means they will not be able to view or interact with you in messages or through your videos.
To report or block a user:
From a direct message conversation, tap the three dots in the top right corner
Choose 'Report' or 'Block'
Remember, DMs are only one of the ways you can curate your TikTok experience. You can also add comment filters, limit unwanted content, control who can make a duet with your content, and control what people see on your profile.