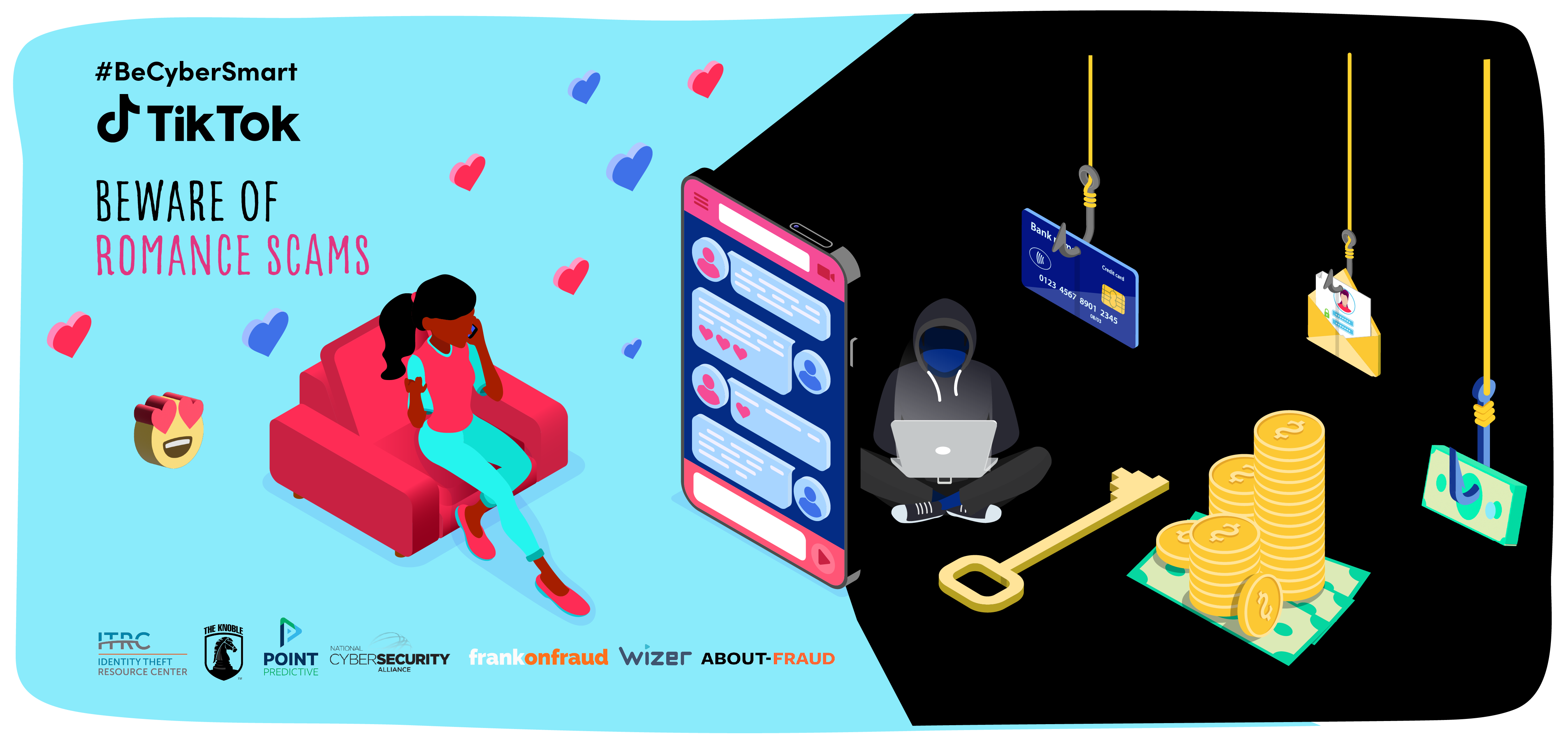 By Lloyd Temple, Financial Crimes Investigator, TikTok
We're always enamored with the creativity of our global community, and TikTok is buzzing with feelings this Valentine's Day. With over 640 billion views of #love, we're handing out virtual bouquets to passionate creators who inspire others to #LearnOnTikTok and #BeCyberSmart.
In 2020, losses from romance scams reported to the Federal Trade Commission (FTC) topped $304 million, climbing 50% from 2019. As a continuation of our efforts to encourage people to #BeCyberSmart alongside fraud awareness champions -- including the National Cyber Security Alliance (NCSA), Identity Theft Resource Center (ITRC), About-Fraud, The Knoble, Wiser - Free Security Training, and Frank on Fraud -- we admire TikTok creators for helping to shine a spotlight on the cruel intentions of so-called suitors that have long-plagued dating apps or other online forums.
Whether in the physical or online world, the best defense against fraud is awareness. If it feels like you've been struck by Cupid's arrow, follow simple safety and security tips from experts like the Federal Trade Commission (FTC), NCSA, and ITRC to protect your heart and your wallet, like:
Take it slowly. Swindlers are quick to profess their affection and take conversations off apps. They often try to draw in victims with love-filled texts, emails, or calls. A best practice is to vet your new heartthrob by asking questions, and pay attention to inconsistencies that may reveal your crush as an impostor.
Keep your funds (and personal information) to yourself. If you've never met in person, don't send or exchange money via gift cards, wire transfers, or cryptocurrency, and don't share personal details like bank account, home address, or other sensitive information.
Don't play games. Tools like images.google.com can help conduct a reverse image search of someone's online profile photo. If results show the same photo on another site but with a different name attached, a scammer may have stolen it. For sweet emails or text messages that sound too good to be true, copy and paste the text into a search engine to see if others have already encountered this potential fraudster.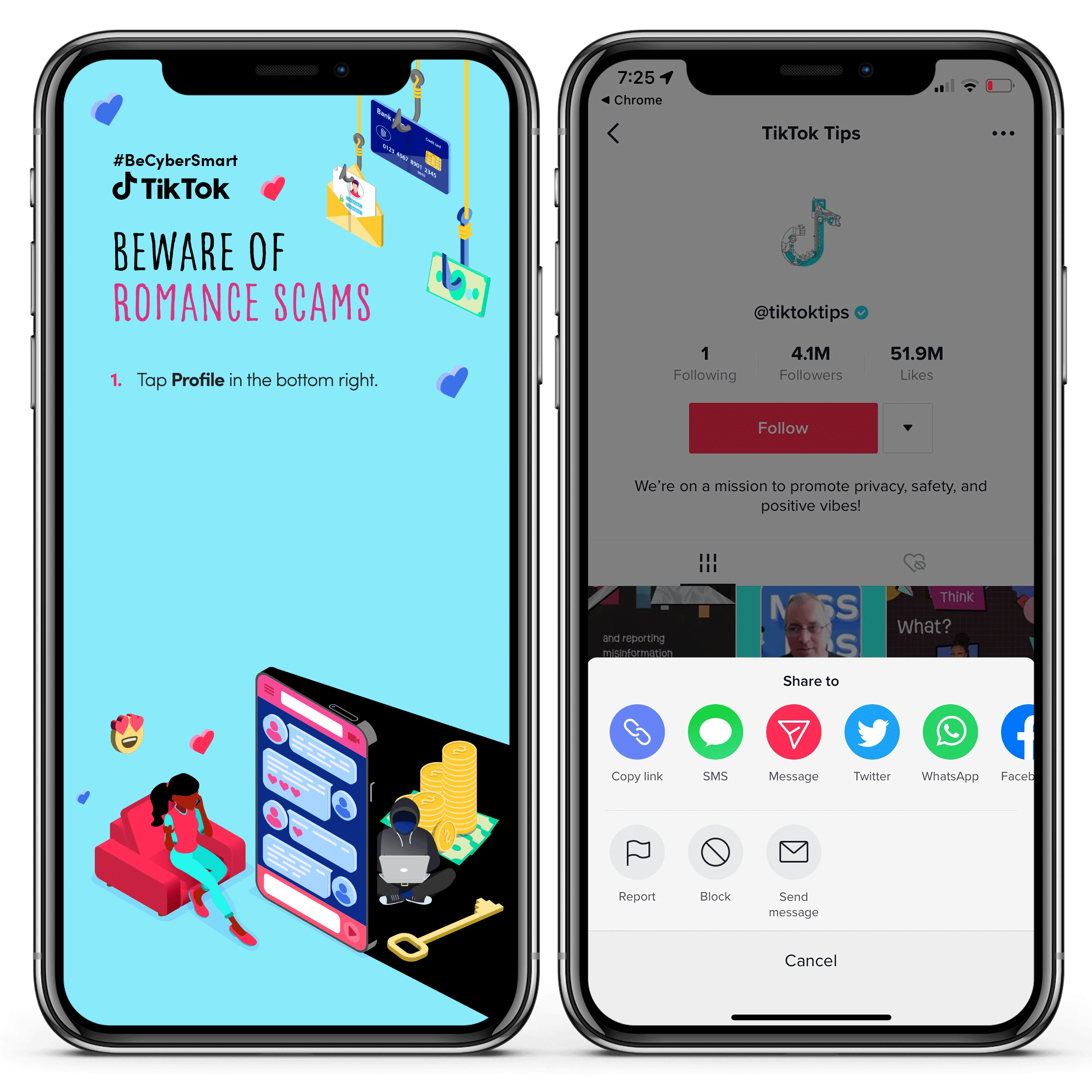 "Roses are red, violets are blue, but romance scammers are out to get you," said Gabriel Friedlander, founder of Wizer - Free Security Awareness Training. "Romance scams are the worst. On top of losing money, victims also experience the grief of a breakup, and that combination can be traumatizing financially and emotionally."
"There's no shame in falling in love with someone who lied to you about their identity," said Eva Velasquez, CEO of the Identity Theft Resource Center. "Victims of romance scams tend to think others see them as gullible or naïve, but it's important for people to feel supported and comfortable to reach out for help and report these crimes."
"Romance scams often aren't taken as seriously as other types of fraud," said PJ Rohall, About-Fraud Co-Founder. "It's a growing problem committed by sophisticated criminals who groom and use psychological manipulation to victimize people who are genuinely looking to make connections and develop relationships. It's critical for fraud fighters to join together in educating our communities about the biggest warning signs."
"There are plenty of fish in the sea, but there are a lot of sharks out there too," said Frank McKenna, Point Predictive Co-Founder and author of FrankonFraud. "If you meet someone online and they won't video chat or meet in person - or especially if they ask you for money - those are all huge romance scam red flags. When in doubt, get a second opinion from someone you trust."
"People may not realize that scammers are often part of larger, international criminal networks that aim not only to extort money from their victims, but also to use those victims as unknowing 'money mules' or to take part in malicious activity like ransomware attacks," said Ian Mitchell, The Knoble Founder. "Industry professionals must come together to protect the innocent from becoming victims."
"Many people have experienced isolation and loneliness these past few years due to COVID-19 lockdowns, turning to online to find human connection," said Lisa Plaggemier, National Cybersecurity Alliance Executive Director. "Scams have become incredibly complex, and it's easy to miss the red flags before it's too late."