TikTok is a special place where Americans come together to learn, be entertained, grow their business, as they continue to create, discover and connect with a broader global community. Today, we're celebrating our mission as we continue to inspire creativity and bring joy across the United States for more than 150 million people.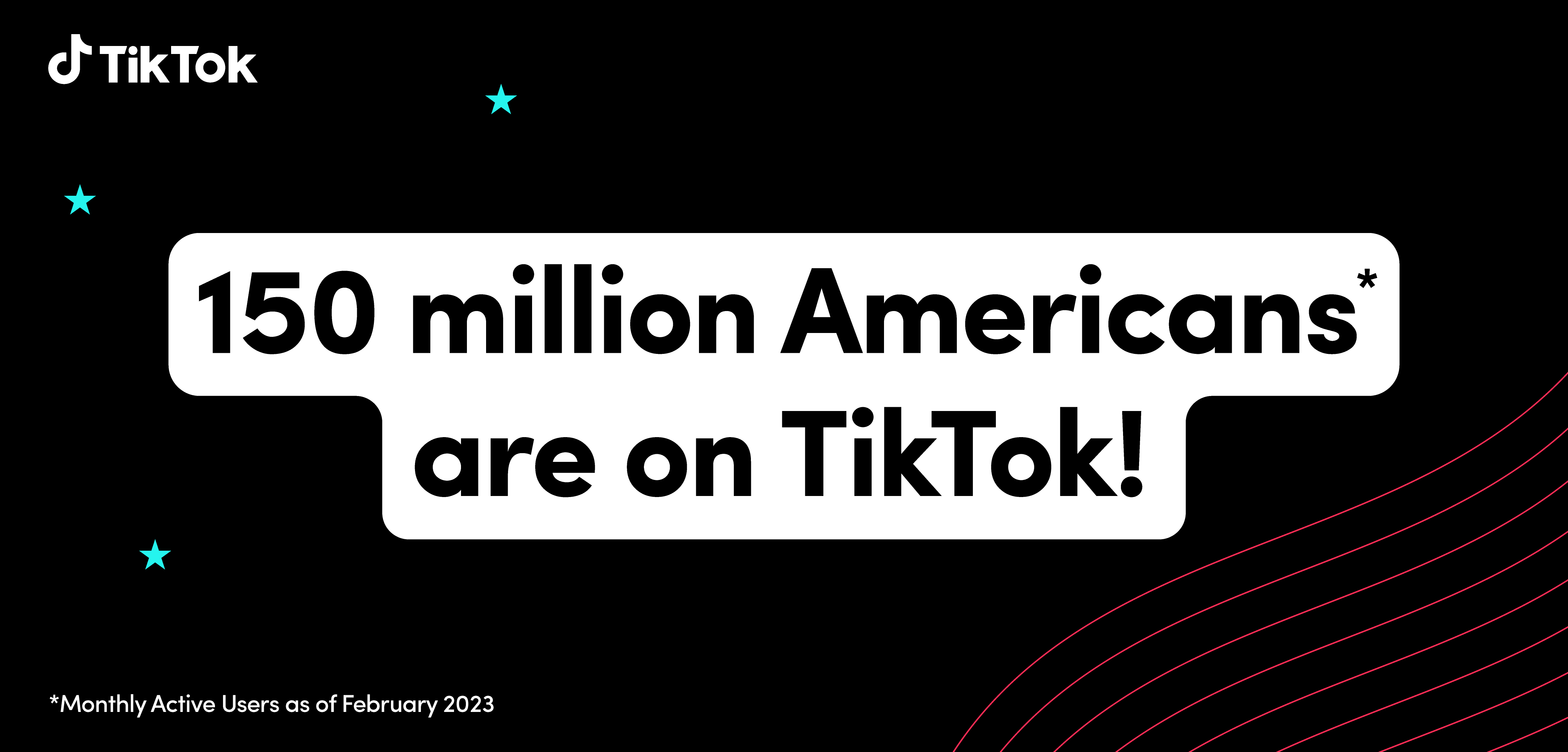 We're honored to be a home for our immensely diverse community in the United States, made up of nearly half the country's population, including book lovers, foodies, families, emerging artists and so much more. This milestone would not have been possible without the hard work and unwavering commitment of almost 7,000 TikTok employees in the US, as well as our incredible community in the country and around the world.
Creating real-world opportunity
TikTok has evolved into the preferred platform for nearly 5 million businesses seeking expansion and success, including countless small businesses.
For example, Spencer Russell, CEO and founder, quit his 9-5 to start a platform of online courses that helps parents and caregivers teach their little ones to read. His TikTok presence has given Toddlers CAN Read (@toddlerscanread) a reach that Russell hasn't been able to achieve anywhere else. Another example is Jessie Whittington, who founded Country Lather Soap Works and turned to TikTok's #SoapTok community, which has been invaluable for her life and small business.
These are just a few of the small business owners among countless others in the US who are building communities and creating economic opportunities on TikTok. Discover the inspiring journeys of small businesses on TikTok across various regions of the United States through TikTok Sparks Good, our new docuseries featuring 60-second stories that celebrate creator successes that start on TikTok, and are a catalyst for real world impact off the platform.
Enhancing our safeguards
This milestone coincides with a critical period for TikTok. Certain politicians have raised concerns about the potential banning of our platform, which would directly affect all 150 million Americans who have embraced TikTok. To proactively address US national security concerns, we've taken unprecedented steps by enhancing safeguards for our US users. Over the last two years, we've invested $1.5 billion in setting up TikTok US Data Security and have been building a comprehensive framework to isolate protected US user data. Today, we are also proud to launch the U.S. Data Security (USDS) site aimed at providing transparency into our commitments and answering common questions around our efforts to safeguard data.
This week, our CEO, Shou Chew, will appear before Congress to outline these steps we are taking to protect our users and uphold our mission of inspiring creativity and spreading joy. We encourage you to share your appreciation for TikTok with your elected representatives and express your thoughts on the platform.
Thank you to all of our loyal users! We extend our deepest gratitude to each and every one of you.
– The TikTok Team