Celebrating our global community and the popular trends that sparked joy and real-world impact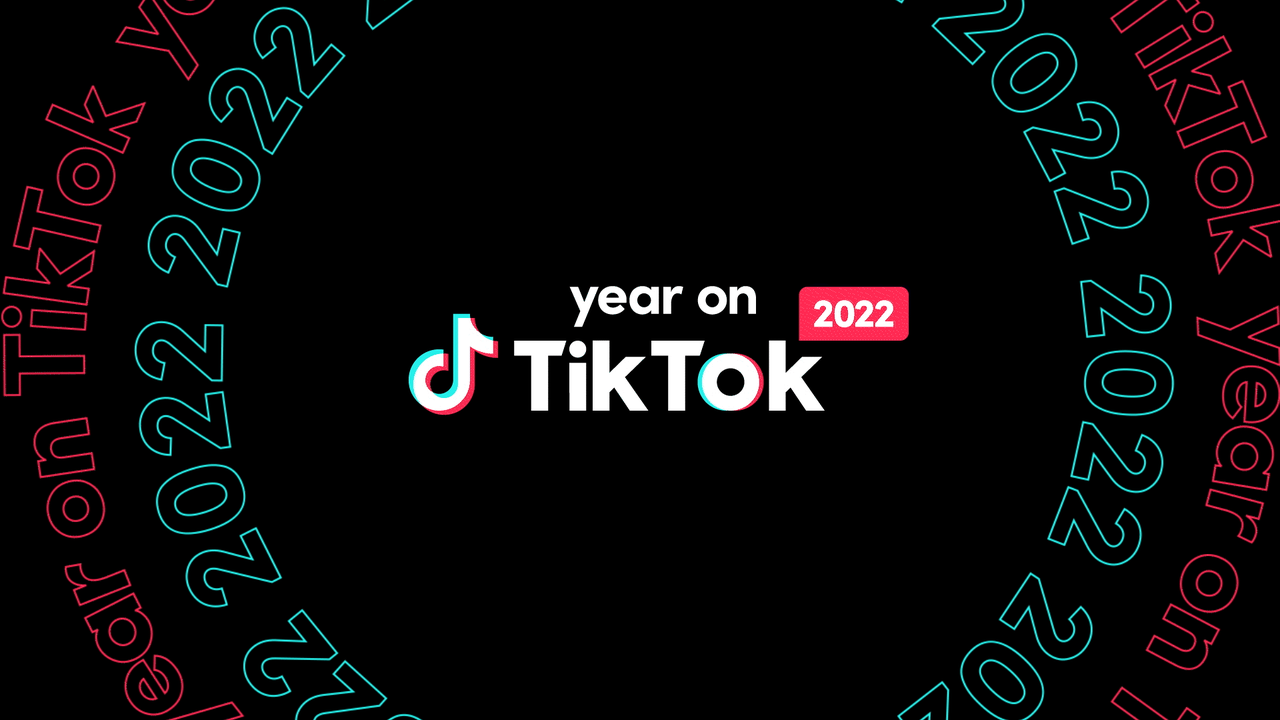 In 2022, we lived, we laughed, we learned on TikTok. Our global community entertained and inspired each other, elevating and celebrating self-expression by discovering, creating and sharing content that captured our collective imagination.
This year, TikTok is where we experienced the joy of learning a few new tips to make our lives easier, cooking our way through culinary adventures, turning the pages of our favourite books, singing along to songs stuck in our heads, and so much more.
Today, we're unveilling our Year on TikTok 2022, the annual year-end report that celebrates our global community along with the trends, creators and moments that made 2022 a year that's truly #ForYou in the UK and the rest of the world.
Across the country, our community continued to surprise us, falling in love with stories that capture everyday life, as well as imaginative content that makes the most of TikTok's suite of effects. This year, our fyfaves in the UK include a video from @Samdracott_Farrier, a registered farrier who skillfully removes a horseshoe from one of the horses in his care, along with a jawdropping underwater transition video by the brilliant @JeremyLynch. From the everyday to the extraordinary, this diverse mix of content is what TikTok has become known for.
Meanwhile, leading our Only on TikTok category - the trends you would only find on TikTok - is the achingly catchy 'Jiggle Jiggle' trend from documentary filmmaker Louis Theroux and Manchester-based DJ/producer duo Duke & Jones. This year, a legendary TV interview about rap culture in the early noughties became a global phenomenon on TikTok, with millions of people including @antanddec, @Ian Wright and @ameliadimz all dancing to 'my money don't jiggle jiggle'.
Our Year on TikTok also continues to spotlight the diverse community of creators who have been inspiring us, making us laugh and teaching us new skills every day. Arts and culture creators dominate our Breakthrough Stars list in 2022, featuring comedy queen @CocoSarel, self-proclaimed CEO of happiness and smiles, @bashtheentertainer, and self-taught make up artist @hollymurraymakeup who has blown us all away with her iconic transformations!
TikTok is also increasingly a place where people go to learn, and this year, we've included a list of our favourite TikTok Taught Me creators, featuring money expert, @MoneyforMillennials, climate activist @sambentley, and @canseecantsee who has been showing us what it's like to live without sight.
"We're honoured to celebrate our global community who shaped this year's trends, shared new ideas, learned from one another, and turned their passions into careers and livelihoods throughout 2022. It's been truly inspiring to see over a billion people around the world show their creativity and come together to experience joy and find a sense of belonging on TikTok," said Vanessa Pappas, Chief Operating Officer, TikTok."
"What a year it's been on TikTok. We've had some incredible highs in the UK - from TikTok favourite, Sam Ryder, making it to the Eurovision Grand Final, through to lionesses sharing their EUROs journey with the community on TikTok. It's been such a privilege to see our community play a part in some of the biggest cultural moments this past year, as well as artists like Cat Burns, comedy stars like the Sugar Coated Sisters and even the BookTok community gaining fame and recognition off-platform. We at TikTok want to say a big thank you to our incredible community who surprise us everyday with their creativity, originality and passion. We can't wait to see what you have in store for us in 2023," said James Stafford, General Manager, TikTok UK.
Join us as we celebrate all the unforgettable trends, creators and moments that brought us closer together in 2022, a year that's truly #ForYou.

In 2022, trending content on TikTok reached For You feeds everywhere, with pets, daily vlogs, and comedy transcending cultures and borders. In the UK, we've fallen in love with @Samdracott_Farrier skillfully removing a horseshoe, a brilliant "latte love story" between a barista Sophie and her customer in Edinburgh, and a mother-of-two Sadie from Peterborough documenting her adjustment to life with sepsis. Check out the videos that made up some of this year's most memorable moments.

Creators are the beating heart of TikTok, driving culture and innovative content creation. In 2022, we saw creators around the world entertain and connect with communities, as well as launch their careers on and off TikTok. In the UK, arts and culture creators have dominated our Breakthrough Stars list this year, along with make-up extraordinaires showing us incredible beauty transformations. Here are the trending creators who hit new heights on TikTok this year.

On TikTok, we all learned a thing (or two!) this year, as our community discovered new recipes, beauty and wellness routines, along with some handy life hacks along the way. We've all been on the lookout for home DIY and money saving tips this year, and our TikTok creators have offered up some brilliant ideas to help us live better and spend less. Here are some of the top creators that showed us what we needed to know this year.

This year, we continued to push the boundaries of authentic self-expression on TikTok through a diverse array of creative and community effects, sounds, filters, and more. We were all singing and dancing to 'my money don't jiggle jiggle' this year when a legendary TV interview about rap culture in the early noughties became a global phenomenon on TikTok. Meanwhile hilarious trends and takes on sounds and effects on our platform have shown the unstoppably creativity across our community in the UK. Here are the TikTok trends made possible by our features - and your own creativity - in 2022.

It's been an incredible year for people across the UK, with TikTok at the heart of some of the biggest moments in 2022. The TikTok LIVE of the Eurovision Grand Final was watched by over 3.3 million fans from around the world, as Sam Ryder gave the UK its highest ranking in 20 years. TikTok was the global partner of UEFA Women's EURO 2022, as the Lionesses and our community shared in the celebrations as they brought it home. Here are some of the amazing moments that our TikTok community has celebrated this year.

As a recent saying goes, phone eats first! This year, foodies around the world continued to find a home on TikTok, sharing their favorite cooking tips, culinary adventures and all-day cravings. In the UK, we've continued to see #FoodTok make a mark on the platform, with over 37.2 billion views for trends, tips and recipes encouraging people to get creative in the kitchen. TikTok is fast becoming a hotbed for culinary talent, helping to uncover and launch emerging chefs' careers like @sxmplyni and @samseats.

This year, our community continues to be a place for discovery, inspiration and honest reviews that have products flying off the shelves, thanks to trending hashtags such as #TikTokMadeMeBuyIt, #SmallBusiness and more. In the UK, beauty entrepreneurs, sneakerheads and emerging food businesses have been using TikTok to great effect, driving awareness, sales and engagement. Here are some of the most popular small businesses that made us want to 'add to cart' this year.

From fresh beats to classics making a comeback, the songs on our For You feeds made us hit repeat. This year, 13 out of the 14 Billboard Hot 100 number one songs were driven by trends on TikTok. In 2022, popular songs on TikTok came from established, emerging, and breakthrough artists, spanning a range of genres as diverse as our community itself. Topping the list in the UK is 'Sunroof' by singer Nicky Youre and producer Dazy, which charted in the UK Top 40 and propelled Nicky to global prominence. Young emerging British rappers also heavily feature in our top 10, including Dreya Mac and FelixThe1st, Russ Millions and Nutcase 22 who have all had an astronomical rise on TikTok. Here are TikTok's trending tunes this year.

TikTok is a playground where artists propelled trends to the forefront of culture and inspired us with their boundless creativity this year. London rapper, Stepz, has had a massive year with his track 'Cramp Dat' blowing up on TikTok over the summer, and his comedic content and upfront POV videos helping him build a massive 2.7m followers on the platform. We named him our Breakout Artist of the Summer, and he now takes the top spot for most viewed UK artist accounts in 2022. He's followed by a mixture of big name artists like Sam Smith and Ed Sheeran, along with emerging talent such as Abby Roberts and No Guidnce, testament to the diverse music talent and tastes that make TikTok so unique. Here are the artists who captured our community's ears - and eyes - with the most video views throughout 2022.

In 2022, we strived to make TikTok a platform that supports artists through every stage of their career. SoundOn is one way we do that, as well as our new music discovery format StemDrop, which gives artists the opportunity to collaborate with some of the world's most iconic songwriters - Max Martin, Savan Kotecha and Ali Payama - with the support of Simon Cowell, Syco Entertainment, Universal Music Group, Republic Records and Samsung.
Our breakthrough artist category celebrates the artists that have truly broken into the mainstream this year and achieved sustained success in the industry, with the help and support of viral TikTok trends and fan connections.