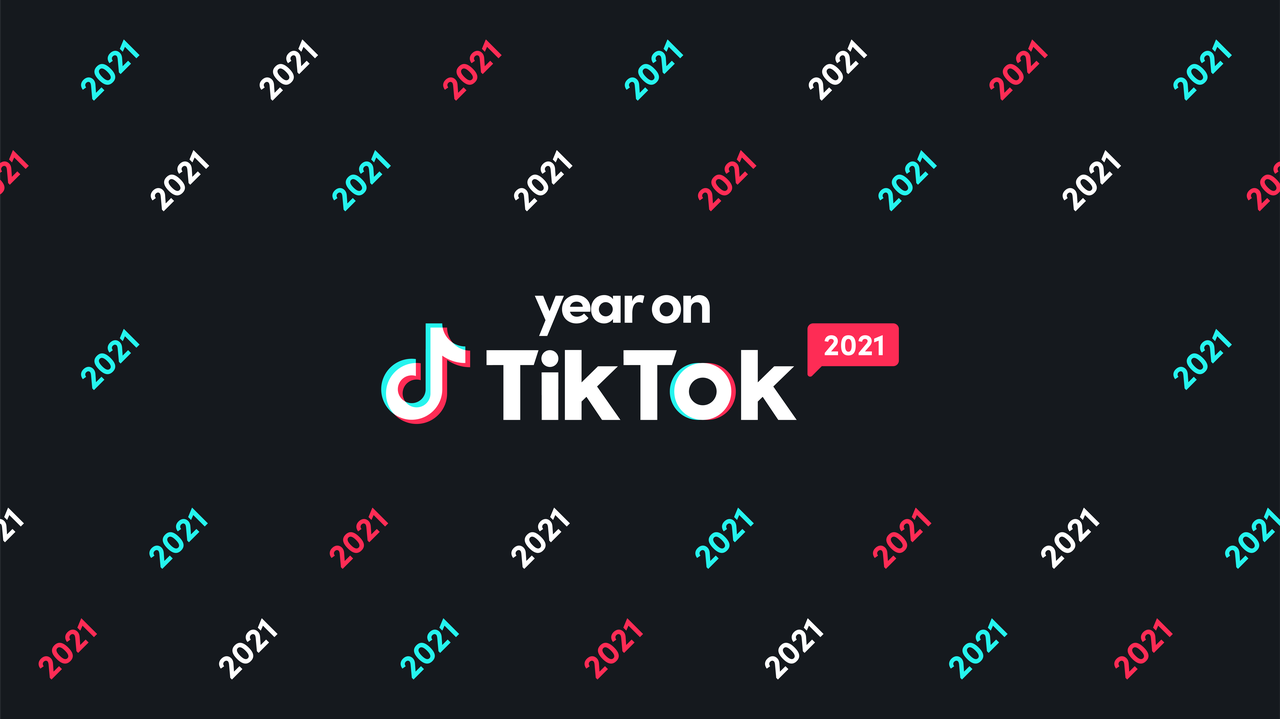 TikTok is a unique place where culture starts and where creativity knows no bounds - where anyone can discover, create, and share content they love. In 2021, over 1 billion people turned to TikTok to be entertained, find and share their joy with others, and learn new things. Our community discovered new ways to express creativity, championed teams and causes, and found new favourites - from recipes and products, to new sounds and genres.
Today, we're celebrating all the trends, creators, moments, and movements that made 2021 a year on TikTok that was one-of-a-kind - our Year On TikTok 2021.
This year, our most popular videos - the "FYFaves" - showcase the breadth of TikTok and its propensity for delivering quirky and joyful content that people love. While cats still undeniably rule the internet - in particular @mmeowmmia in the UK - millions of people around the world have been captivated by educational content about Crohns disease, the mesmerising and calming act of painting road signs, tadpoles and TikTok creator and Strictly Come Dancing star, Tilly Ramsay and her antics with her rather famous dad and family.
TikTok continues to be the heartland of trends that jump off our platform into the real world. From the #FetaPasta trend that caused a run on Feta in the nation's supermarkets, to the miracle beauty items that we added to our shopping baskets, the past year has seen TikTok convince us to try new recipes and products. To reflect on these amazing trends, for the first time in our end of year review, we're publishing "Eats on Repeats", our most popular #FoodTok trends, and "The Wishlist", the products that TikTok made you buy in 2021.
Our Year on TikTok also continues to put a spotlight on the British creators who have made a huge impact in the past year. Whether it's our favourite trainspotter, @Francis.Bourgeois, our modern-day #seashanty bard @nathanevanss, or the young artist who has dominated the TikTok airwaves with "Just For Me", @pinkpantheress, these are some of the "Breakthrough Stars" who have shared their talent and creativity to build a global community of fans.
Meanwhile, passionate activists and educators like inspiring disability champion @ShelbyKinsxo, LGTBQ+ and Black activist, @Benjy_Lookbook, and autism awareness campaigner @_thislineismine, feature on our "Voices of Change" list this year, using TikTok to challenge misconceptions and traditional ideals, and to empower us all to think differently.
Rich Waterworth, General Manager, TikTok UK and Europe, said: "Our Year on TikTok is a homage to the diversity and unpredictability of 2021. While the UK was at its lowest, we had modern day Sea Shanties on the airwaves, powered by a TikTok trend and our community. As we experienced the joy and pain of a near-win at the EUROs, we brought Ed Sheeran's new music to millions of people during our UEFA EURO 2020 Show.
"In the past year, TikTok has been at the centre of so many cultural moments, and we've been proud to be a place where people can come together, through good times and bad, to laugh, smile and express themselves. As we head into 2022, we know that our community will continue to surprise us, bringing joy to everyone through their creativity."
Vanessa Pappas, Chief Operating Officer, TikTok, said: "There's something really special about TikTok's diverse global community that people just can't find anywhere else. For us, 2021 was a year for connection and we've seen people on TikTok laughing together, entertaining us, starting cultural phenomenons, and teaching us new things. It's been incredible to see the depths of entertainment and creativity from this community, and we're delighted to celebrate all the ways we've come together this year on TikTok," said Vanessa Pappas, Chief Operating Officer, TikTok.
To celebrate your own year on TikTok, starting today, we're also launching "Ask on TikTok", a new Q&A feature inviting you to look back on your most memorable moments in 2021. Simply choose which questions you want to answer about your year in the app. People can choose a question like "what was your 2021 highlight?" or "what was your happiest moment of 2021?" and answer it in a new creation or by sharing a previous TikTok video.


FY Faves:Our most popular videos in the UK

Biggest Breakthrough Stars: The British TikTok stars on the rise

Voices of Change: The British TikTok creators using their voice to drive change

Powered by Joy: The videos that made us smile in 2021
Ed Sheeran making TikToks
Cat having a bath
83 year old father of an artist creating art
Comedy meme #wee trend with dog going down a slide
Adult Swim trend
Heartwarming illustration to help people get through the day
Hilarious video from comedic creator Hayley Morris
Dua Lipa trend to her track Levitating
Our favourite grandad creator playing Green Light Red Light in Squid Game

Eats on Repeat: Our popular #foodtok trends and creators in the UK
@Samseats Ratatouille
@ramin2025 Chicken Drumstick Hack
@prabesh1_ Chapati
@this.tourettes.guy Cooking Lasagne
@fitwaffle Oreo Cake
@menwiththepot Calzone
@poppycooks #potatotok
@myfussyeater #fetapasta
@alphafoodie #tortillatrend
@cookingwithbello #pastachips

The Wishlist: Our most popular products that TikTok made you buy in the UK
Clinique Black Honey
Sky High Mascara
Dr Jart Cicapair balm
CeraVe Hydrating Cleanser
Revlon Salon One-Stop Volumizer
KVD Good Apple Foundation
Little Moons
Feta Cheese
Toastie Maker
LED Stair Lights

The Playlist: The most popular TikTok tracks globally in 2021
Masked Wolf Astronaut In The Ocean
Måneskin Beggin
Popp Hunna Adderall (Corvette Corvette)
ElyOtto SugarCrash!
Oliver Tree Life Goes On
Erica Banks Buss It
YungManny Clap For 'Em (feat. Flo Milli & Sada Baby)
Megan Thee Stallion Cognac Queen
Cardi B Up

Only on TikTok: Trends powered by TikTok effects in the UK
Gordon Ramsay reacts Stitch
Adrian Bliss prehistoric skit Green Screen
Chewkz US vs UK Green Screen Video
Becky Hill and Psychadelic Clown effect Psychedelic Clown
Sebby Jon Inverted Inverted
Munya Chawawa and Versailles Run effect Versailles Run
Pops The Dachshund and Magnified Eyes effect Magnified Eyes
Eva Violet filter discovery Flip Card
Chiara King slow zooming Slow Zoom

Cultural moments: The British cultural moments that sprung off TikTok into real life
UEFA 2020 EURO
Ed Sheeran LIVE
#BFCNEWGEN (65.7M views)
#SeaShanty (6.2B views)
#BookTok (29.3B views)
#FashionAwards (75.7M views)
Tokyo Olympics & Paralympics (10.6B views)
#Busking (557.9M views)
#CarnivalReady(67.8M views)
#SquidGame (63.9B views)

Campaigns with a Heart: The British community initiatives, campaigns and hashtag challenges that gave back
#FactCheckYourFeed (15M views)
#HolocaustMemorialDay (7M views)
#GrabaJab (18.4M views)
#DisabilityPride (445.3M views)
#ThisisBlack (75.6M views)
#BreastCancerAwareness (170M views)
#CreateKindness (1.4B views)
#OneStepGreener (15.8M views)
#LiveYourBestLife (494.3M views)
#FreeToBe (286.1M views)
Want to know more about what made 2021-of-a-kind? Visit our microsite to learn more about the Year on TikTok.
New to TikTok? Join our community by simply downloading the app for free via the Apple App Store, Google Play or Amazon.