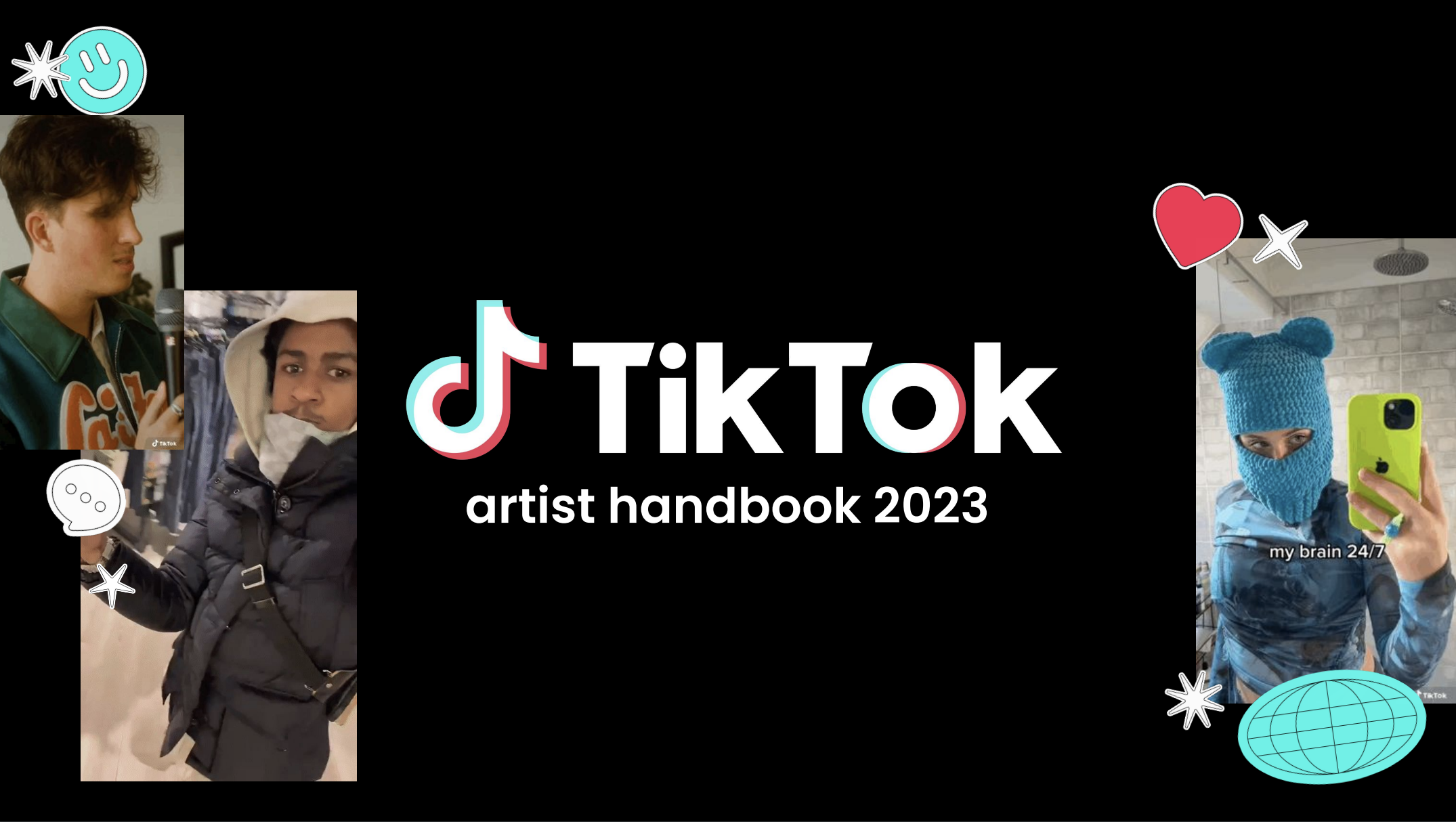 TikTok has only been in existence for a few short years, but during that time has established itself as an integral and valued part of the UK's music industry. Quickly becoming the home of music discovery, a place for new creative talent to find a voice and for established artists to reach new fans - it's hard to imagine the UK music community without it.
We've been honoured and humbled that so many artists have chosen to join TikTok, sharing their music, their passions, their creative inspirations and bringing joy to fans, both new and old. We've worked with labels, publishers, management teams, independent artists and established stars, helping bring the amazing music the UK is famous for to our community of one billion people globally.
We know that approaching TikTok for new artists and their teams can sometimes leave you wondering where to begin. It's an amazing platform powered by the community and has super-charged careers, shone a spotlight on diverse genres and connected talent to fans the world over. However, if you're new to the platform, how do you get started?
We're here to help. We're proud to introduce and share our UK Artist Handbook: created to help new artists and those wanting to get better, but most of all for us to share some of the things we've learned and the insight we've gained from our partners during the last few years.
The Artist Handbook is a guide to give artists, musicians and creators the tools they need to navigate TikTok, get inspired, build a fanbase and spread the word in the most impactful way. Consisting of five chapters, it helps people of all levels build a great relationship with TikTok; from getting set-up, finding your voice to building a community, as well as clearing up a few myths along the way (no you don't have to post 3 times a day!). It's much less about jumping on trends and more about staying authentic, not being afraid to experiment and finding what works best for you, whilst also offering some tools and insights to keep all creators safe online.
We know there are lots of demands on artists these days and artist well-being is front and centre in all of our minds. Between writing, recording, touring and promoting your music, it's a tricky balancing act that can sometimes leave you feeling like you've hit a wall creatively. We're well aware of the pressures that artists face, from live performance, building a fanbase, creating content and of course staying true to your own creative vision. We also know what a tough time it's been for those starting out during the pandemic.
One rising star who has been using TikTok to great effect to interact with their fans is London-based singer-songwriter Rachel Chinouiriri: "Tiktok has really changed my life, I feel more in control of everything I can do and interact with my supporters more. The humour, the jokes and how non judgemental it is makes me feel most comfortable. You can post all day if you want and no one will judge you for it. My music has reached so many people and allowed me to discover so many other creatives too."
As artists and music creators over the years know only too well, there is no magic route to success. You need the talent, the drive, a great team and also sometimes a bit of luck too. We want artists, musicians & creators to have fun and reap the benefits that TikTok can bring. After all, TikTok is a place to bring joy, interact with a community and be your authentic self. So if you're creating on the platform and feel like you're getting a bit stuck or not getting the traction you deserve, the handbook explores some tricks and tips to help get you on track.
Speaking about the Artist Handbook, David Mogendorff, Head of UK Artist Partnerships at TikTok, said:"At TikTok, we love spending time with artists and their teams - helping them understand how to get the most out of the platform, and learning about the latest tips and tricks they've unearthed. We wanted to share this knowledge more widely, as part of our ongoing mission to support every artist & musician who chooses to be on TikTok, so are proud to present our new Artist Handbook.
As a fully sound-on platform, music is so important to TikTok and the well-being of the talented artists and musicians who create on the app is something we care very deeply about. In this handbook we've highlighted some of the resources that the TikTok team have built to support creators and artists, and will continue to work closely with our partners at labels, management companies and trade bodies including the Music Manager's Forum to educate and support the artists who make the platform what it is.
Whether you're an established artist with a team in place around you or if you are just starting your journey with TikTok, the handbook is designed to help give you the tools and insights you need to feel inspired and supported on the platform."
Also speaking about the launch of the Artist Handbook, Annabella Coldrick, Chief Executive of the MMF said:"We regularly hear from our membership that it can be very overwhelming for managers trying to navigate all the different opportunities and demands on artists to create content to build and grow a fanbase. This new handbook from TikTok is a very welcome guide to the platform, helpful and easy to follow for artists and their managers so they can make informed decisions on what works for them."
We hope the Artist Handbook helps you get the most out of TikTok. It can be tough starting out and it's a demanding job being a musician, whatever route you take, from songwriting, to producing, performing to collaborating, so if it gets too much, take a break and look for support. If you need more help or feel like your mental health is suffering, please take a look at the dedicated resources from the likes of the Musician's Union and Music Minds Matter.
Check out the Artist Handbook here.