At TikTok we want you to have the best experience, which means being able to create and have fun whilst feeling safe and comfortable within TikTok's community.
There are numerous settings at your fingertips that put YOU in control and this post will show you how to customise your experience from the get-go, using the various safety, privacy, and well-being tools that are available in the app. Let's get started…
Use a strong password
Strong passwords are essential for protecting your personal information and identity online and are a simple yet powerful way to make sure that your TikTok experience remains what it is: Yours. While you're probably familiar with what makes a password strong, here are some tips — just in case you need a refresher — to keep in mind when creating your TikTok account.
Don't use the same password across multiple sites or apps
Skip common phrases or easy-to-guess info like your name, 1234, etc.
Combine upper and lowercase letters, numbers and symbols
Make your password longer and more complex (you might also consider using a password management tool)
Avoid choosing passwords that could be guessed by people you know or by someone glancing at your TikTok profile
Be thoughtful about the info you put in your profile
Even with a private account, your profile information — including profile photo, username and bio — will be visible to all users. So while it's a good idea to avoid including things like your city or other identifiers, there's plenty of other ways to express yourself in your profile. Think about options like:
A quote or song lyrics
Your favourite hobbies or sports
Hashtags or emojis
The strangest flavours of ice cream you've ever combined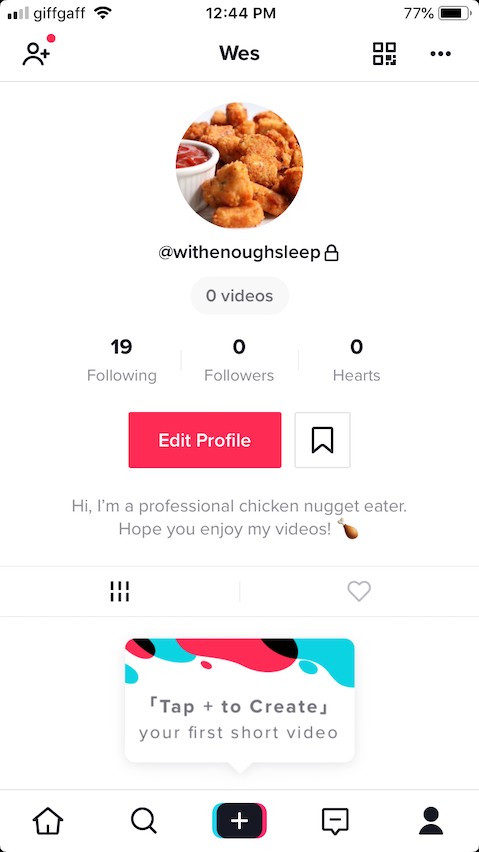 Choosing a public or private account
Whether you want to share your videos with the world or just your closest friends, the choice is up to you.
By default, your account starts as public, which means any TikTok user can view your videos and post comments, reactions, or duets to engage with the content you've created and shared — but you can easily change this in your Privacy Settings.
If you switch to a private account you can approve or deny follower requests and only users you've approved as followers can see your content.
Whether you have a public or private account, anyone can choose to make a specific video private. Private videos are visible only to you and you can select this setting when you originally upload the video or later by making an uploaded video private.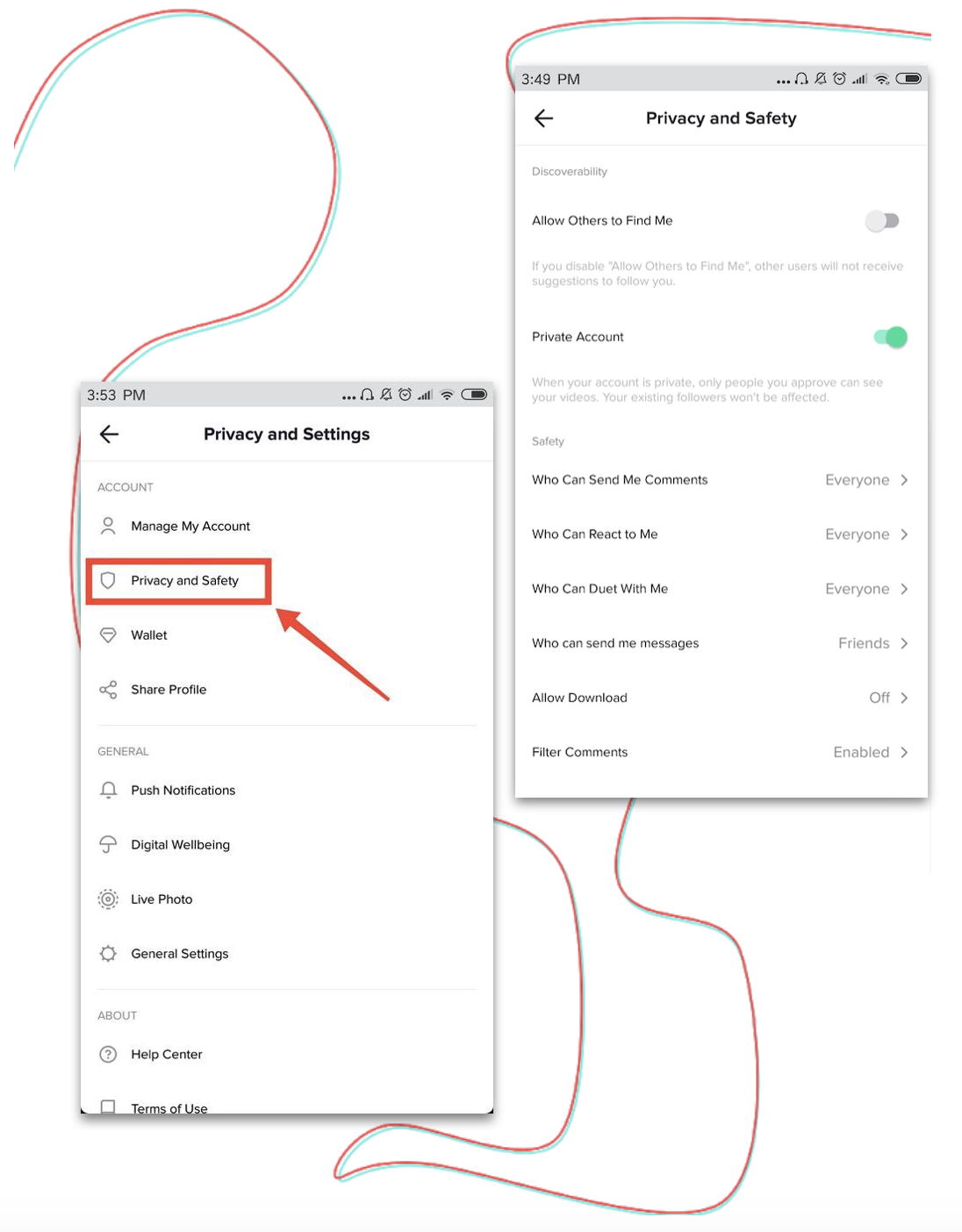 Remember:
The information you put in your profile will be visible to all users
You can edit your privacy settings by visiting the Privacy and Safety tab on your profile page
You may not use TikTok if you are under 13 in the Terms of Service
For more information please visit our Safety Center.