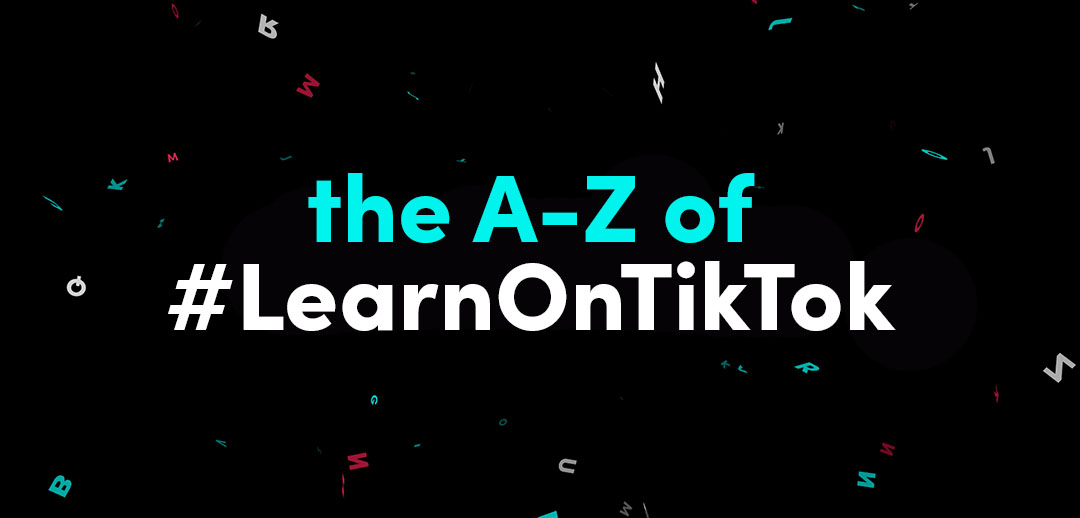 From Astronomy to Zeolite Rocks and Origami to Mathematics, TikTok has evolved into a platform not only for entertainment but creative, bitesized and joyful learning.
Over the past few months we've been collaborating with over 800 creators from educators, experts, real-world skills creators and non-profits to help deliver more learning content and TikTok tutorials, backed by a €13M Europe-wide fund.
From life hacks to science tutorials, makeup masterclasses and motivational tips to quick cooks you can find all the hacks, tips and tricks you want under our #LearnOnTikTok programme.
Creators like Myleene Klass, The Met Office, the Royal Society of Chemistry and Dr Emeka are just a few of that incredible group of #LearnOnTikTok partners that have helped our community access educational content that is personal, digestible and helpful to their everyday lives.
Today, in celebration of all the diverse educational content and creators on TikTok, we are unveiling our new brand campaign 'A-Z of TikTok' - our first ever campaign dedicated solely to educational content in app.
Here's a sneak peak at our new video, appropriately voiced by the smartest Brit we know - Stephen Fry.
And there's even more #LearnonTikTok content to celebrate. Due to the huge success of #LearnonTikTok we will be trialling a new Learn feed from Monday, which will sit alongside the For You and Following feed in-app and host educational content.
How will you #LearnonTikTok? Take a look at some of the LIVES happening in November:
Inspired to #LearnonTikTok? Here's our pick of the best and brightest on TikTok...
Engineering:
Yoga:
Skincare:
Drums:
Upcycling:
Get to know some of our leading TikTok educators in this list which includes physician @drranganchatterjee, clinical psychologist @DrJulieSmith and DIY crafters and jewellery makers @craftfactory.
#LearnOnTikTok is a constantly evolving space - just last week, we announced TikTok's partnership with Times Higher Education to bring learning support to university students in this uncertain time. They are the latest addition to the range of partners already involved in the initiative including @PrincesTrust, @English.Heritage, @MetOffice and @CambridgeUniversity.
New to TikTok and can't wait to get stuck into some incredible lessons and TikTok tutorials? Getting involved couldn't be easier, simply download the app for free via the Apple App Store, Google Play or Amazon.