As the impact of Covid-19 has slowly become a worldwide reality in recent weeks, it goes without saying that we've all had to adjust massively to life in lockdown.
While things are tough right now, the TikTok community continues being as creative and innovative as ever! You've shared how you're dealing with self-isolated boredom in the #BoredVibes challenge, you've been tuning into #HouseofTikTok livestreams and maybe got involved in a challenge or two along the way...
Now the long Easter Weekend is upon us, there's yet another FUN 🏡 indoor activity 🏡 you can enjoy on TikTok.
TikTok's Easter Egg Hunt Game
We've created a visual Easter Egg Hunt that the whole family can enjoy during the Easter Break lockdown. Getting involved couldn't be simpler, just follow the instructions below:
Where to Find the Game in TikTok?
Open the TikTok app. If you haven't got it yet, download it via via Apple App Store, Google Play or Amazon
Tap the ➕ button in the centre as if you were going to create a new video
Click the "Effects" button on the bottom left of your screen
Browse the Trending, New or Interactive Tabs
Click the "Egg Hunt" icon and BOOM - you're there 🥳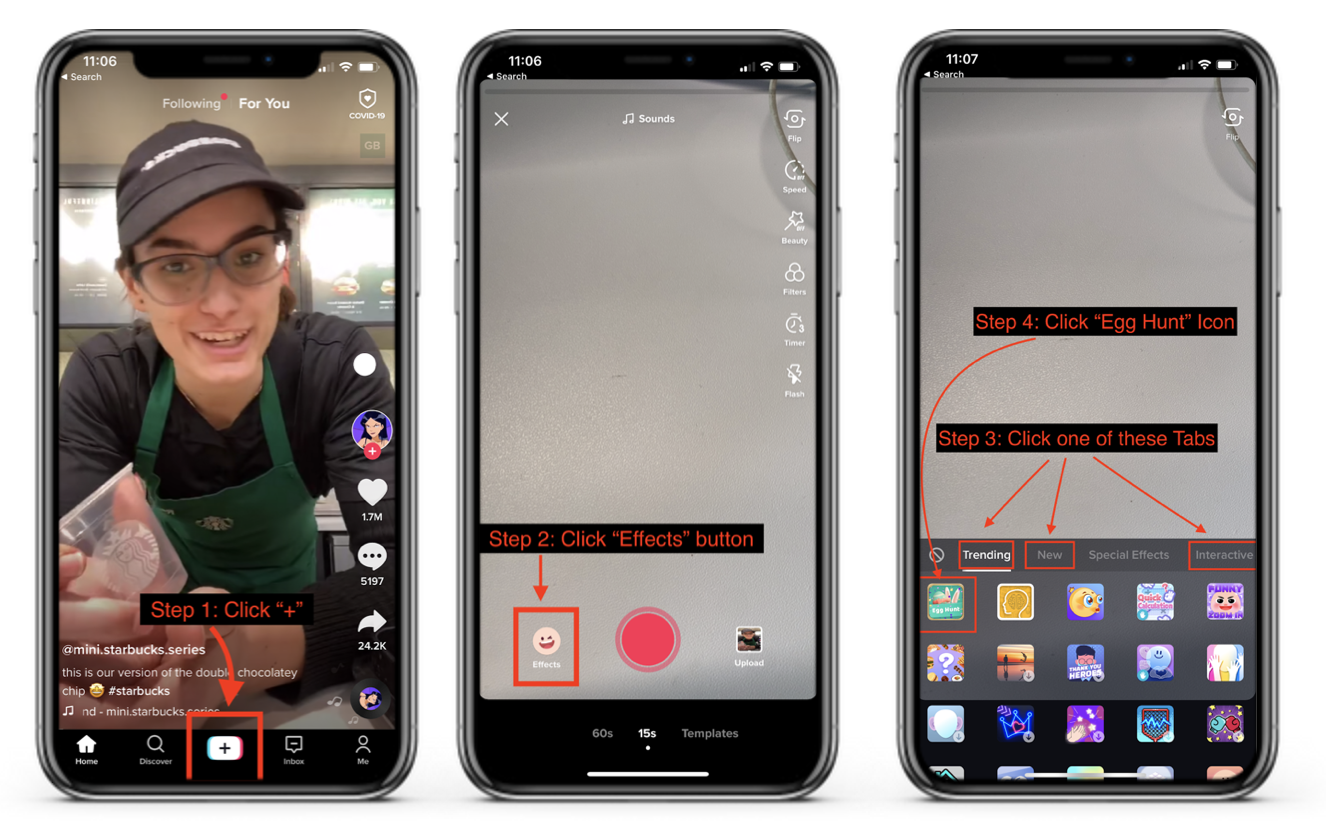 Alternatively, you can access the Egg Hunt sticker game using the TikCode below where you'll automatically be connected to the challenge feed allowing you to view other users' creations and record your own.
To scan the TikCode:
Head to your profile - 'Me' in the bottom right corner
Tap the three dots in the top right corner of your profile to access privacy and account settings
Select TikCode and tap 'Scan'
Hold up the camera to the TikCode below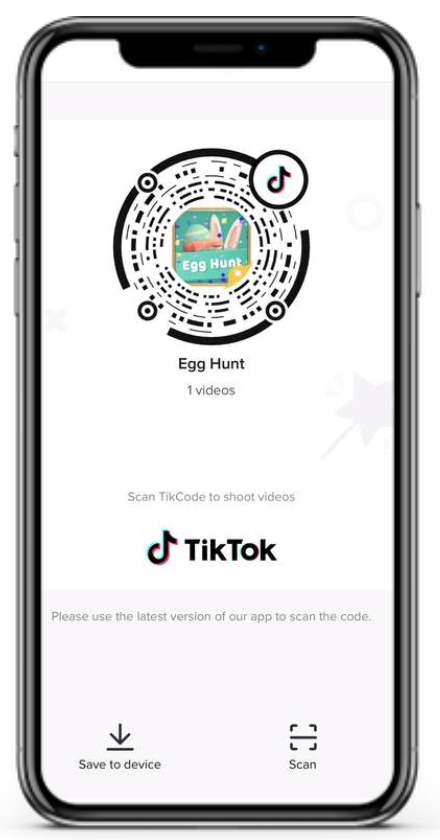 What Else Can you do in the World of TikTok over the Easter Weekend?
If egg hunts aren't your thing, we have loads of other challenges you can get involved in to pass the time this Easter weekend!

With a star-studded line-up, the #HouseofTikTok features live streams especially designed to keep you entertained, healthy and engaged in lockdown. This week, @lauraloucrane hosted a yoga class and Jamie MacDonald (@jamiefreestyle) taught some world-class football skills.
Make sure you don't miss @Ashnikko's live stream at 7pm on Friday 10th of April. An exclusive meet & greet, where you can ask her anything!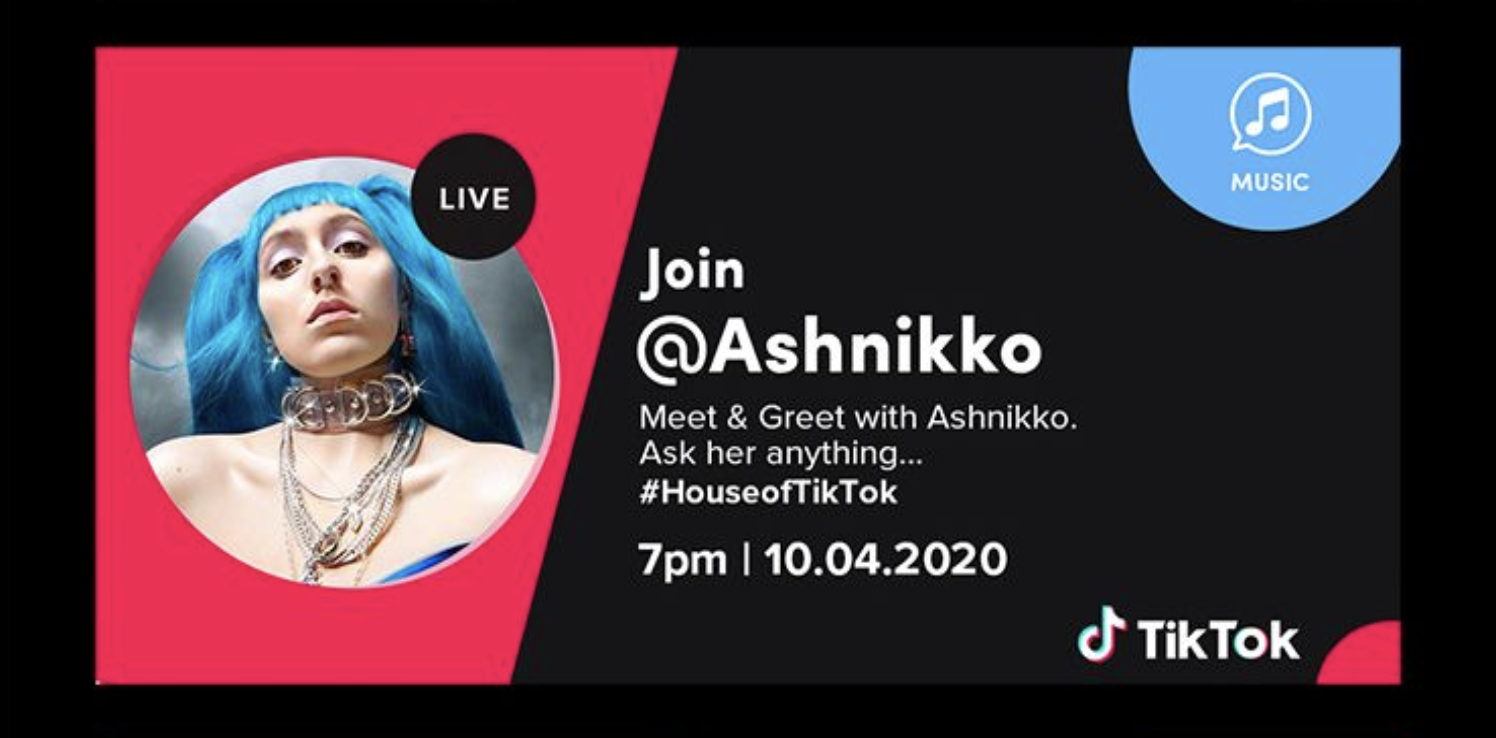 Need help finding a book to read to pass the time in isolation? Or found a book you loved and want to tell the world? Follow the #bookclub hashtag to find inspiration or share the book you're loving right now!
Fancy yourself an unbeatable barista ☕? A coffee connoisseur 🧐?!
This challenge might make you think again. You won't need anything fancy, just some coffee, sugar, boiling water and the milk of your choice.
NO MORE CLUES, get on TikTok to find out more and share your efforts!
A catchy song and slightly more complex choreography have birthed a major Tik Tok dance challenge. Even though it might be easier if you're already naturally gifted with rhythm, it's a lot funnier if you aren't. Even if you don't fancy tackling it yourself, there are a multitude of videos that will keep you entertained over the weekend!