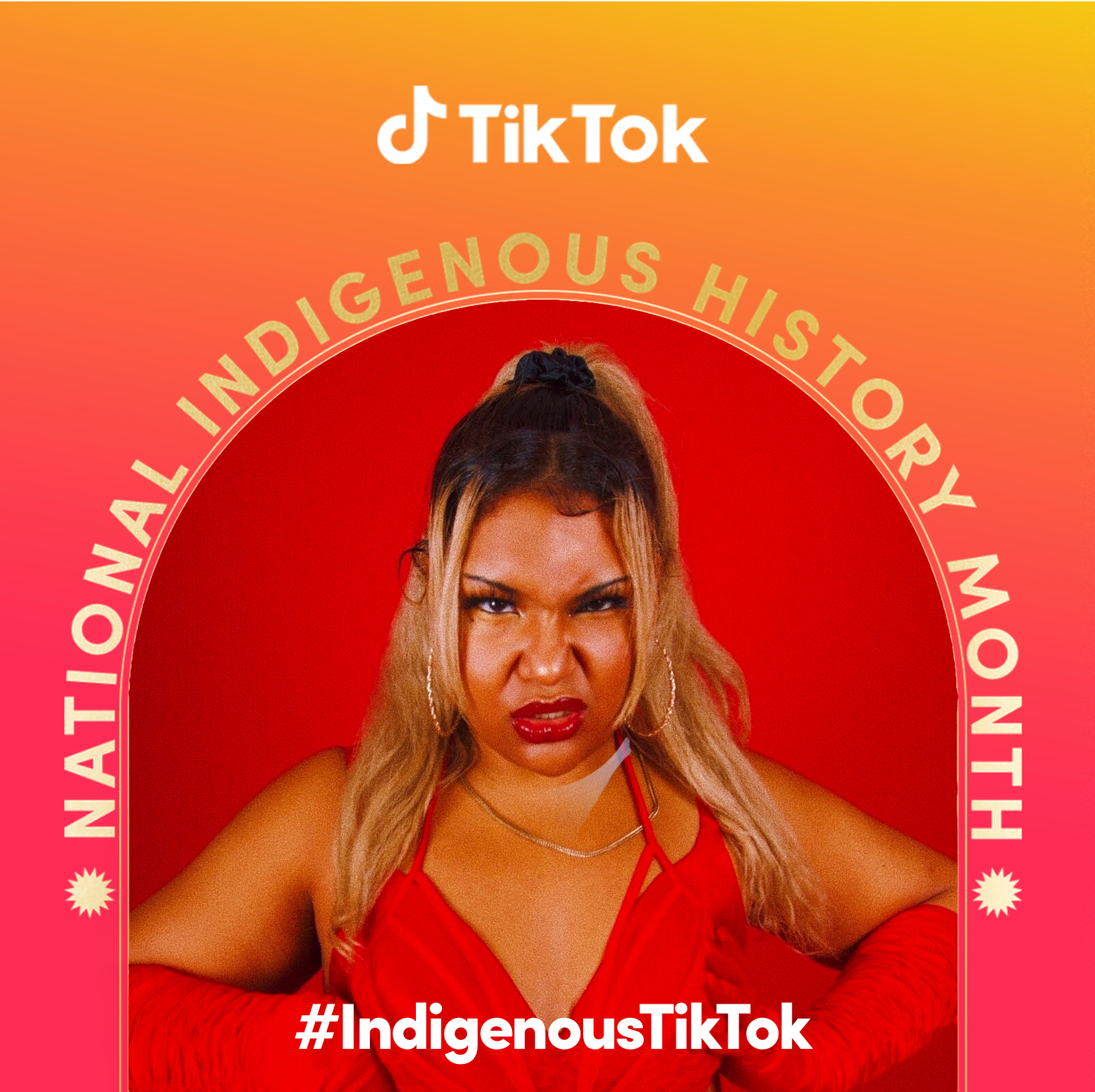 To round out our National Indigenous History Month-focused Creator Spotlight Series, we chatted with pop luminary @pradomonroe. Born in Vancouver on the unceded territory of the Musqueam, Squamish and Tsleil-Waututh First Nations, Prado is committed to the Black and Indigenous communities that raised her. She'll be performing at our #IndigenousTikTok Creator Circle, an exciting virtual event exclusively for our growing community of Indigenous creators. Meet the other Indigenous creators we spotlighted earlier this month, including @jayroymakokis, @chelazonleroux and @sherry.mckay
How did you get started creating on TikTok, and what was the first TikTok video you shared/published?
Me and my friends started a TikTok account together in 2017 called @teamtoday when I first started doing shows. Back in the day we wanted to be #Musers. We keep all these up cause they are so cute, my first one was to a Lil Uzi Vert song of course.
What do you love most about TikTok?
I love that it is a platform that allows creators to find their own lane and flourish in it
What is your favourite effect?
Green Screen. Truly revolutionary.
What is on your For You Feed?
I always have true crime, beauty, Black activism + TikTokers, trends, memes, embarrassing tarot card readings and relationship advice.
What is your favourite TikTok you have made to date and why?
This one - I love that it blew up because it shows me and that people actually care about bringing up artists <3
How has your culture influenced or shaped you?
My upbringing was so different and vast from the norm. Being Black and Indigenous, we faced much more systemic trauma that lingers with us for a long time. I want people to look past it and celebrate the resilience of us here, today and now. At least for the people that came before me.
How has the TikTok community inspired you?
TikTok is a revolutionary app that has brought together millions of people. We cannot shake that it has a lot of power in this world. I think the most important and inspiring part of the TikTok community is that they are people like me and you.
We can relate to their stories and learn from so many incredible individuals that I wouldn't have seen or been inspired through their true-live stories, resilience, knowledge. I am inspired by the word-of-mouthness of TikTok's community.
Who are some of your favourite TikTok accounts to follow and favourite Indigenous-owned businesses?
Tia Wood (@tiamiscihk) is a pop star in the making - her vocals are stunning and I can't wait to see what she has in store. I absolutely love @chipdavis21 - so much knowledge and power from them on the daily, @notoriouscree and @patukglenn. Some of my favourite businesses are @sisters_sage and @snbbistro.