While the beginning of National Indigenous History Month was marred by the horrific discovery at the former site of the Kamloops Indian Residential School on Tk'emlúps te Secwépemc territory, we believe that it's important now, more than ever, to use NIHM to educate our community while celebrating and elevating the voices of Indigenous creators and culture on TikTok.
We're always looking for opportunities to highlight amazing creators on our platform. Through our Creator Spotlight Series: #TikTokCanadaCreates – an ongoing feature highlighting top Canadian creators – we can get to know the community and learn more about how creators are inspiring creativity and joy every day.
To kick-off our NIHM celebrations, we're featuring @jayroymakokis, who will be going LIVE with Jay's Home Fire featuring @ethan.pasquayak on June 10 at 7pm PT/10pm ET. Read more below from Jay on how his culture has shaped his journey and how he has grown on TikTok.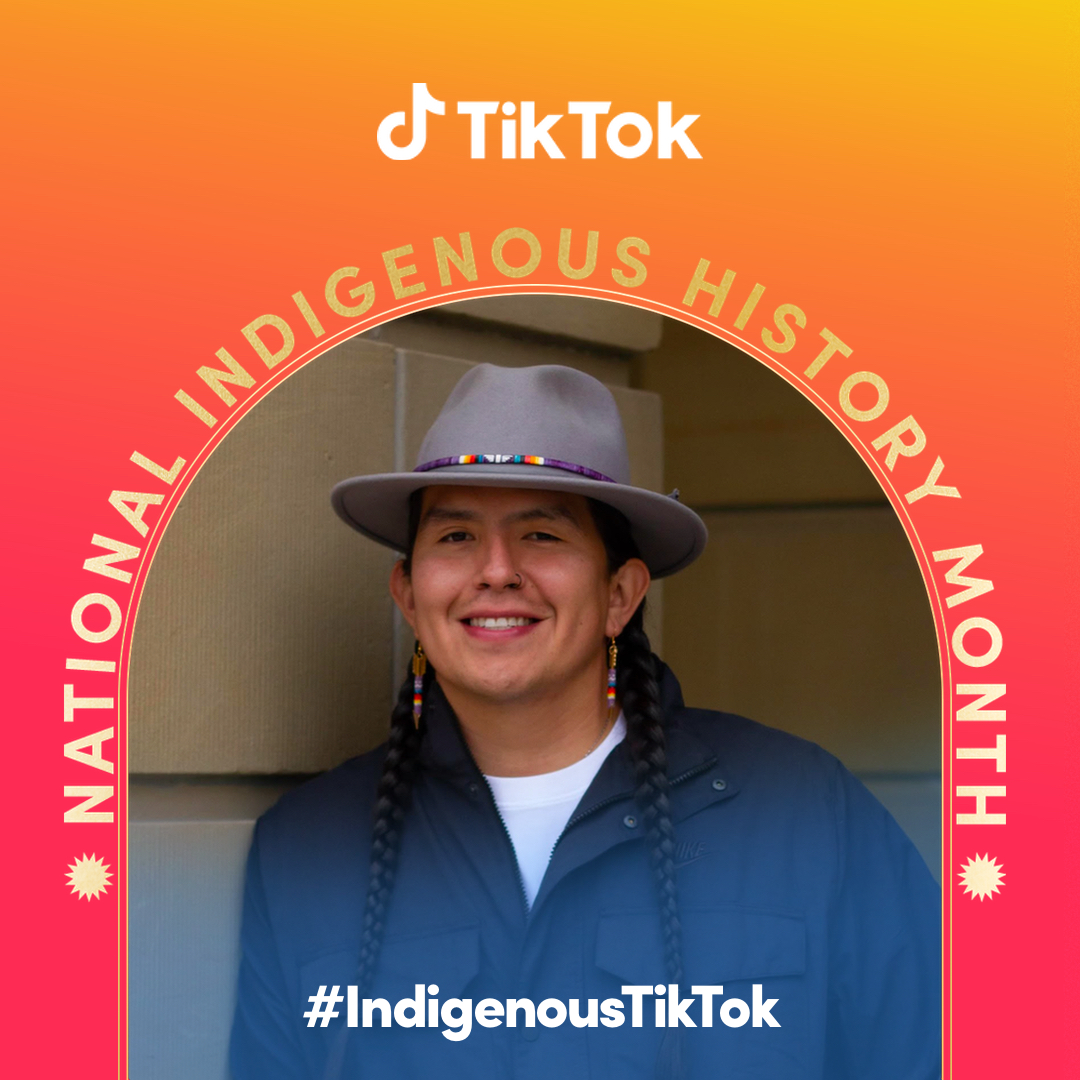 How did you get started creating on TikTok, and what was the first TikTok video you shared/published?
My children kept bugging me to join. The first TikTok I made was of me and my son doing a transition from casual wear to traditional clothing.
What do you love most about TikTok?
I love how all nations come together. How we learn about and appreciate each other's culture.
What is your favourite effect?
The duet and stitch options are my fave!!!
What is on your For You Feed?
My FYP is full of Indigenous content and humour.
What is your favourite TikTok you have made to date and why?
I have a 5 part series of a moose hide tanning camp I attended. It gives me strength seeing all of us coming together practicing an old tradition that was so common before.
How has your culture influenced or shaped you?
At one point in my life I was on very destructive path. Since I've found my culture and started learning the values and protocols, my life has been so beautiful.
How has the TikTok community inspired you?
There's so much of our indigenous youth hungry for knowledge and searching for their identity. I can relate and it has inspired me to use my platform to teach what little I know.
Who are some of your favourite TikTok accounts to follow and favourite Indigenous-owned businesses?
Creators: @ikeynora17, @brettstoise, @miastaygold, @ethan.Pasquayak, @that_bleechie_neechie, @kerinda_m84, @notoriouscree, @lavinahoule, @smudgeurself, @uncle.ripp. Indigenous-owned business @lennybeadhandzz and @macksickz