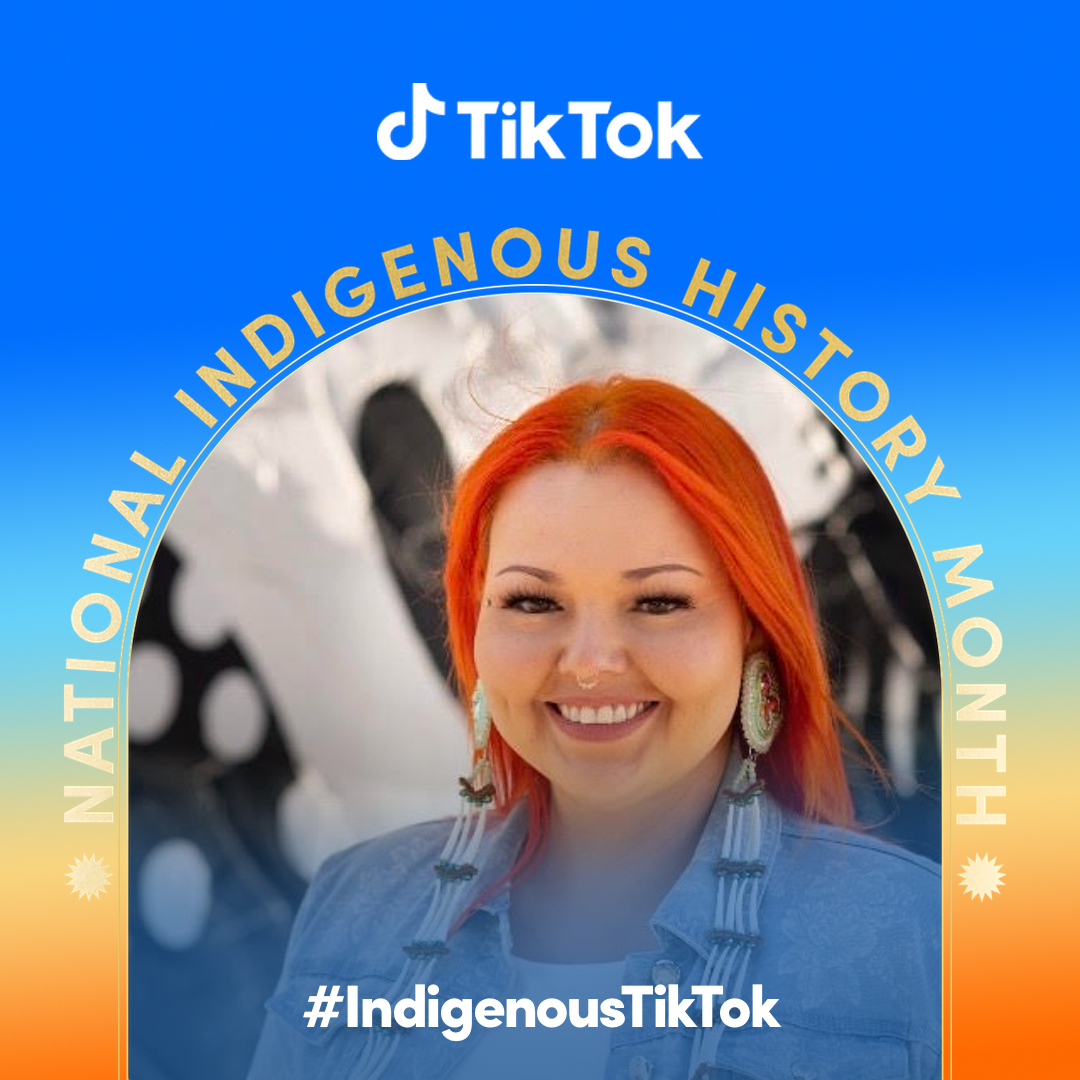 The Creator Spotlight Series: #TikTokCanadaCreates is an ongoing feature highlighting top Canadian creators. As we continue our National Indigenous History Month celebrations, we're featuring creator and educator @sherry.mckay, who uses her platform to highlight Indigenous culture and businesses, in addition to making people laugh! Read more about Sherry's journey on TikTok below, and check out last week's Spotlight with @jayroymakokis here.
How did you get started creating on TikTok, and what was the first TikTok video you shared/published?
I flunked college and was devastated. I was hopeful for a career in media and accidentally came across TikTok. I fell in love with the app's interface and in-app editing capabilities. My first video was "I just took a DNA test, turns out I'm 100% Neechi" - I put an Indigenous spin on this trend and it was an instant hit.
What do you love most about TikTok?
I love the witty comedy, the supportive communities, all the things I've learned and the important friendships I've made.
What is your favourite effect?
The time warp effect cracks me up, I can never do as good a job as other creators which makes it such a blast for me.
What is on your For You Feed?
My feed is largely Native TikTok comedy with some funny cat videos, and occasionally I go down the rabbit hole of car detailing.
What is your favourite TikTok you have made to date and why?
I have so many, but If i have to choose I'd say My favorite TikTok is my vitamin Aunty Body video, a funny exchange of words between a child and adult where they talk about the importance of taking vitamins to boost antibodies.
How has your culture influenced or shaped you?
Indigenous People love to laugh. We use comedy as a way of healing.
How has the TikTok community inspired you?
TikTok has inspired me to learn from people, and not just books. It's granted me access to so many beautiful cultures, learning first hand from people is such a priceless experience.
Who are some of your favourite TikTok accounts to follow and favourite Indigenous-owned businesses?
I have so many favorites I hate to choose. @watso_ (Indigenous educator and activist), @veranungasak (Comedy), @mr.teacher.guy (Educator, Ally to Indigenous people), @sillygoosekalei (Indigenous comedy and MUA).
Indigenous-owned businesses: @indigenousfacemasks, @cheekbonebeauty, @rezgallashes, @kanatanhealthsolutions, Kokom Scrunchies, @indicity, Inner Wolf Jewelry, @4generationcreations, Anishinaabe Bimishimo Corp.