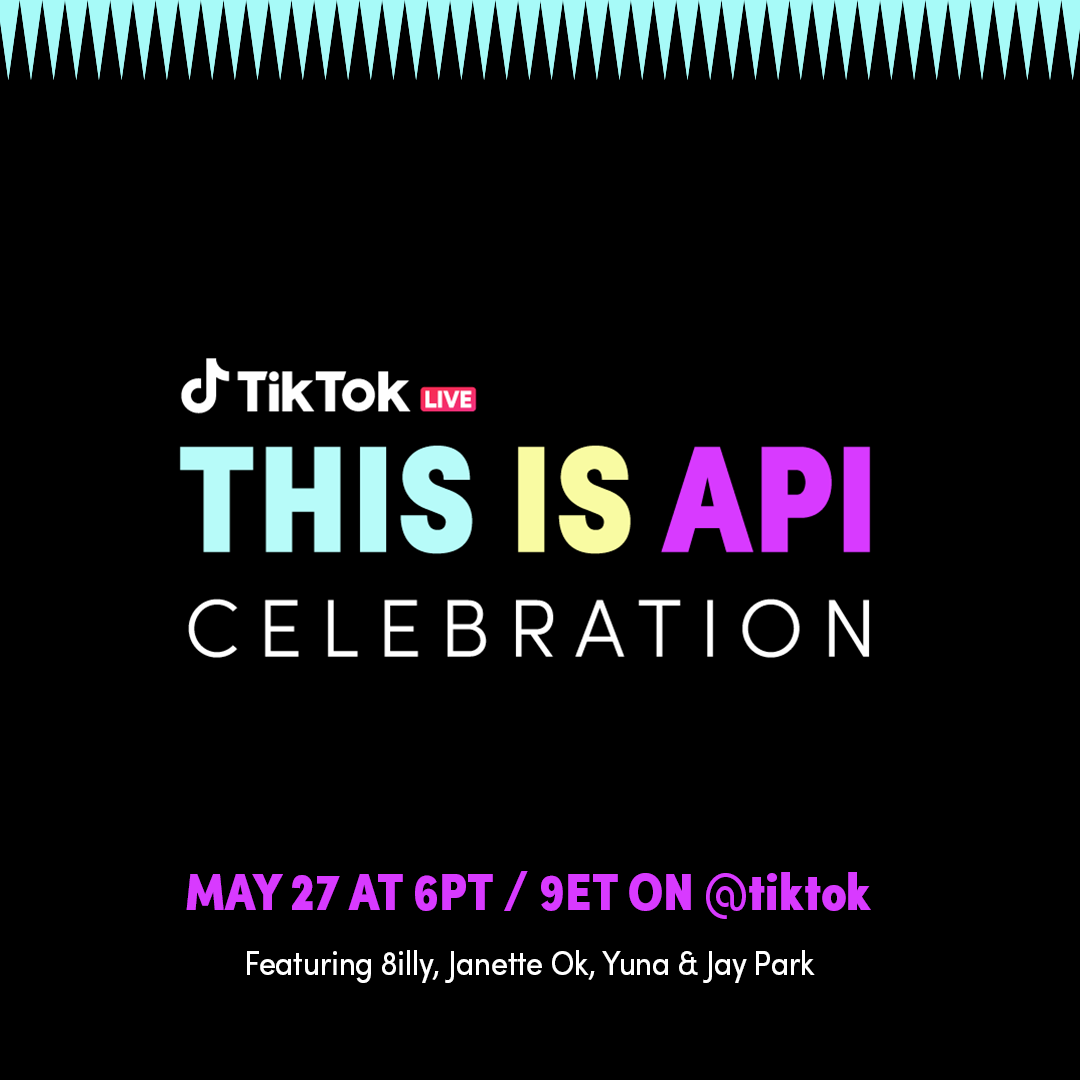 Throughout the month of May, TikTok has celebrated the lives and culture of the API community and the vast intersectionality and diversity within the API community. To wrap up the month of celebration, we will be hosting a LIVE Finale tonight, May 27th at 6 PM PT with musical performances by some of the community's top artists and creators spotlights. Hosted by API Trailblazers @8illy and @inmyseams, the LIVE finale will feature performances from multi-platinum Korean hip-hop artist Jay Park and Singer-songwriter Yuna, while spotlighting trailblazers @elenashinohara and @maugamu.
About our Trailblazers:
@8illy - Billy is a talented creative with a Cantonese-Chinese background who uses his unique editing style to create captivating videos and short films. His content does not follow a uniform style, so you could find yourself mesmerized by watching him make a playlist or watching him transported into a cardboard world.

@Inmyseams - Janette is a Korean-American who creates inspiring and useful content around style hacks and makeup, focusing on inclusive fashion, breaking stereotypes and shedding light on the beauty of her heritage. Janette also helps her followers with hacks to fix common style issues we've all run into like what to do if your pants are too loose, how to wear backless tops with a bra, and even three ways to wear boob tape—all must-have tips as we slowly get back to socializing.
@ElenaShinohara - Elena Shinohara is a Japanese rhythmic gymnast on the USA National Team. She produces content on TikTok performing rhythmic gymnastics and showing off her flexibility. With her videos, she aims to inspire and motivate people to do what they love.
@Maugamu - Mikaele is a five-time World Fireknife Champion, a traditional form of ceremonial Samoan dance. From harvesting taro to explaining Polynesian slang to cooking traditional meals, he loves to share his Polynesian Culture with the world.
Be sure to check out the live finale tonight at 6PM PT/ 9PM ET via @TikTok!