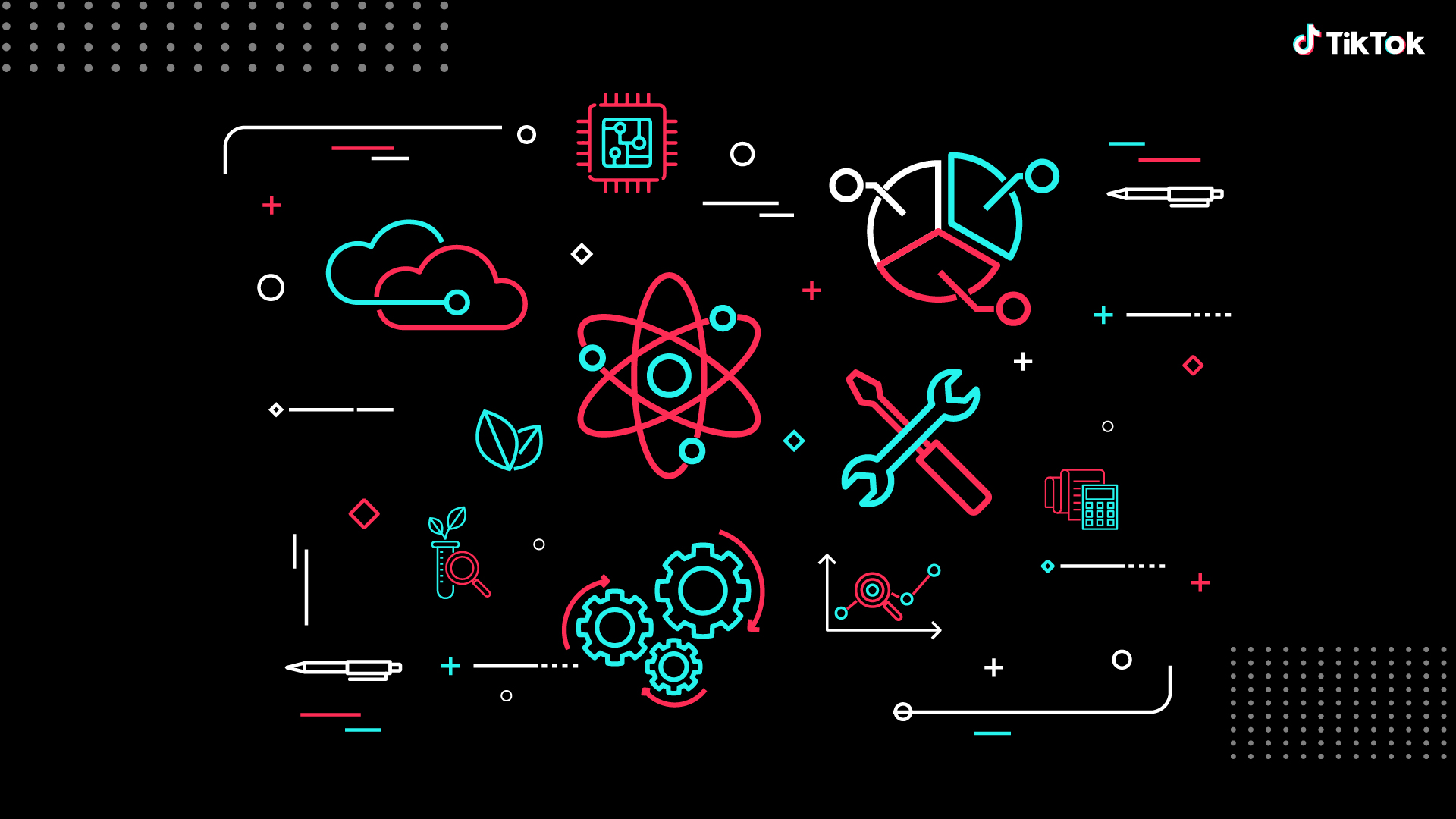 TikTok is home to boundless creativity and communities. From the connections forged on #BookTok to cultural trends created by using imaginative effects, over one billion people worldwide come together on TikTok to learn something new, express themselves, connect with others around shared interests, and be inspired.
To empower continued discovery on TikTok, we're announcing the STEM feed - a new viewing experience that will give our community a dedicated space to explore a wide range of inspiring, entertaining, and enriching videos related to science, technology, engineering, and math.
These education-based communities already thrive across TikTok. In fact, STEM-related hashtags have received over 110 billion views to date, connecting a dynamic community of people over shared interests. We designed the STEM feed to serve as a destination for those looking to dive into these enriching topics further. Whether encouraging aspiring scientists to work out experiments in comments sections or helping a new programmer learn to code, the STEM feed provides a space for co-learning, inspiration, and enrichment.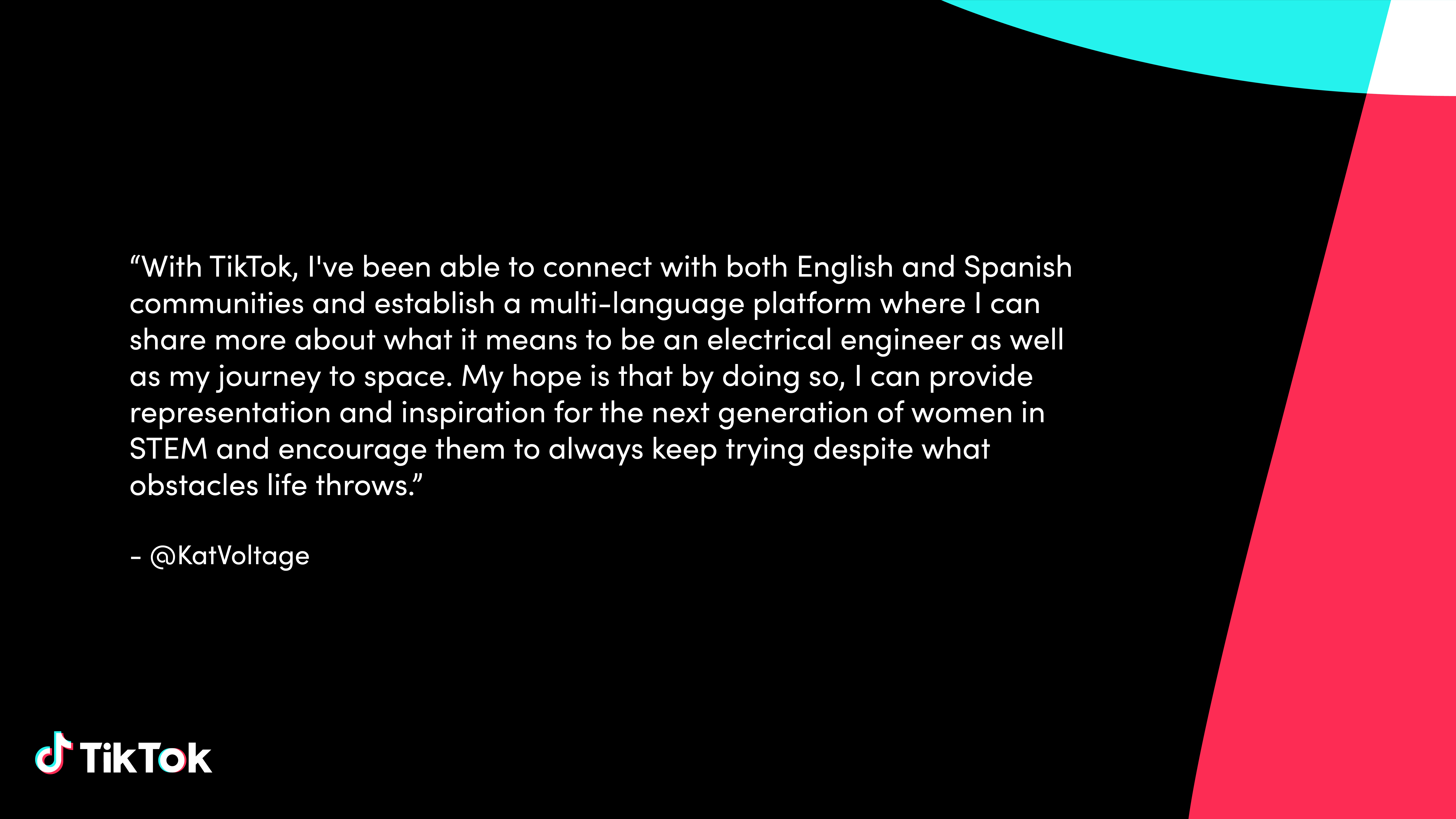 To help bring high-quality STEM content to the TikTok community, we're expanding our partnerships with Common Sense Networks and Poynter. Common Sense Networks will assess all content to ensure it's appropriate for the STEM feed, and Poynter will assess the reliability of the information presented. If content does not pass both checkpoints, it will not be eligible for the STEM feed.
"We look forward to supporting TikTok's STEM initiative through this alliance. By leveraging Common Sense Networks' singular expertise in content evaluation, we can ensure that these digital experiences for teens will be valuable, educational, and entertaining," said Eric Berger, Common Sense Networks CEO.
"The creativity of TikTok content makes it an energetic and entertaining source of information, and Poynter has been glad to partner with TikTok in helping improve the quality and safe experience of its STEM feed," said Neil Brown, President of Poynter.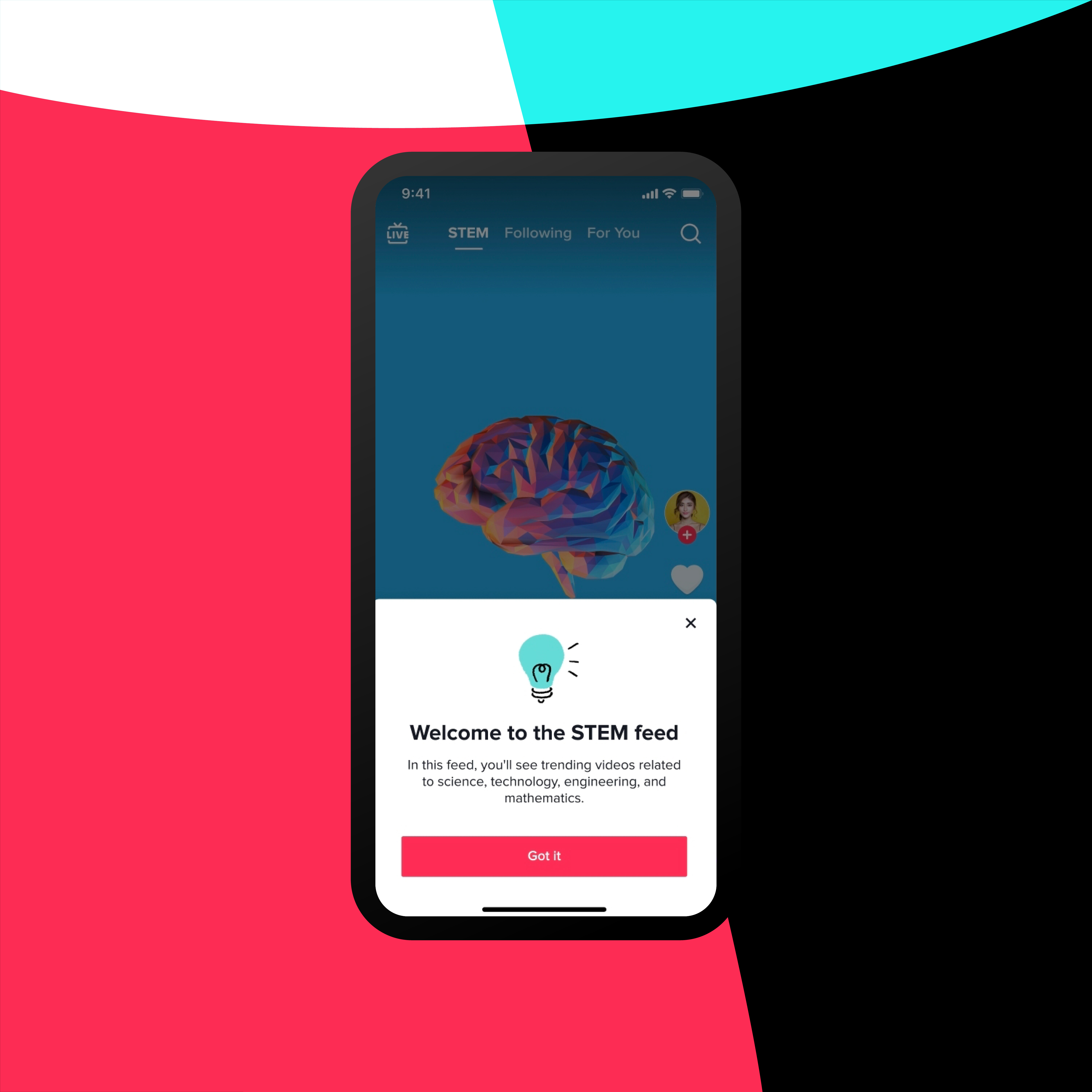 We believe discovery is essential to the TikTok experience, and we're always looking to help our community uncover new and relevant content. That's why we've been experimenting with features like the Topic Feed, currently testing in select markets, which allows people to explore videos across categories like Gaming, Food, Fashion, and Sports, and we're now expanding on this with the STEM feed. We're still in the early stages of bringing this new feature to our community, but people in the US can expect to start seeing the STEM feed later this month.