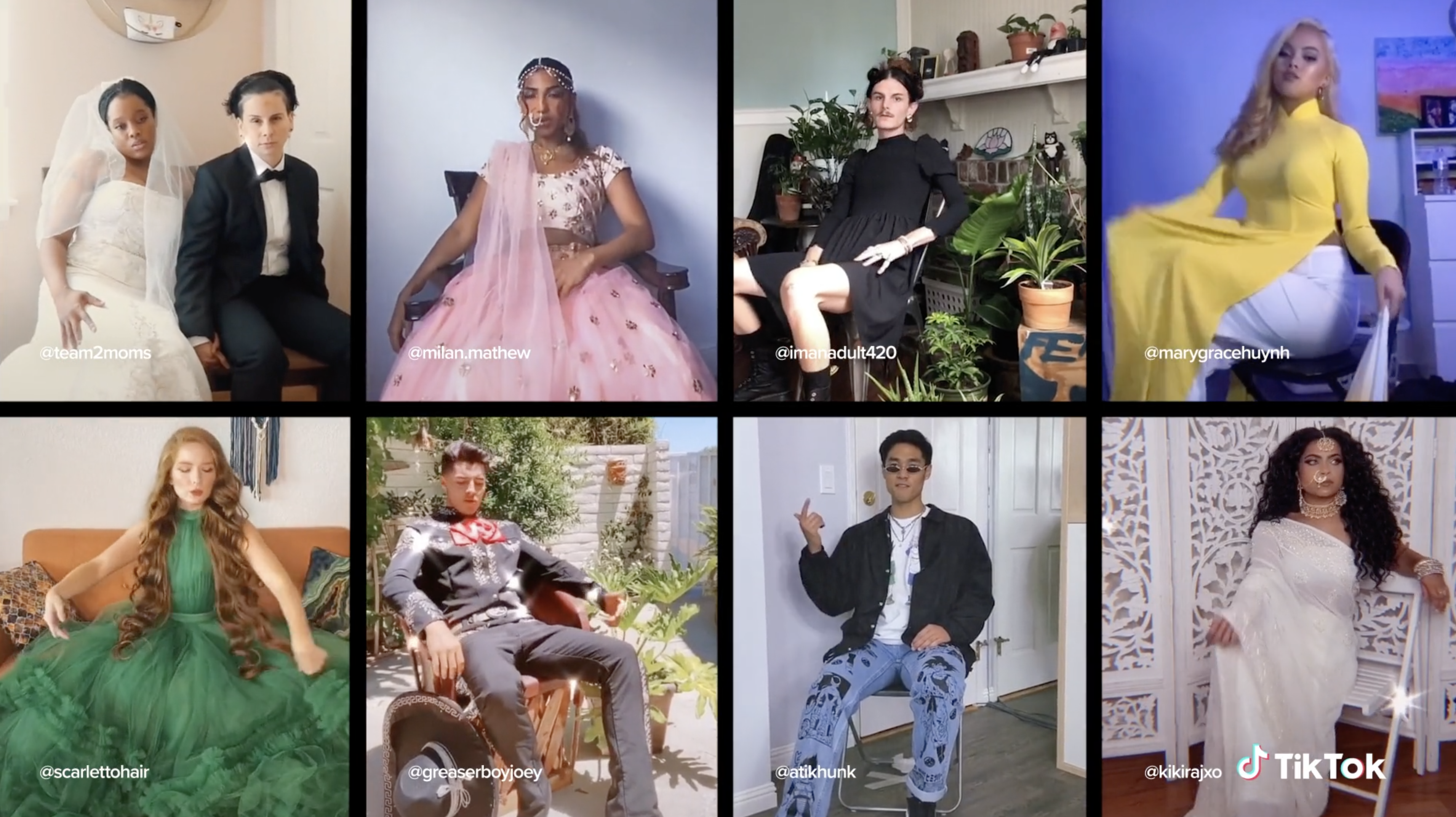 Every new story created on TikTok is the start of an exciting journey. Videos travel far and wide as they're discovered, shared, and reimagined in Duets. As an idea catches on, so too does its impact across borders, cultures, languages, and communities. What begins as seconds of authentic creativity often turns into much more: careers blossom, memes develop, hobbies flourish, communities coalesce, and obscure songs climb to the top of music charts. Once a story For You, it becomes a story for her, for him, for them, for us.
We continue to be inspired by all that starts on TikTok, from the creators to the commenters, LIVE streamers, viewers, and fans who propel unique and inspiring content into memorable cultural moments and movements. We're only halfway through the year, but the impact of the TikTok community on every facet of culture – arts, food, beauty, fashion, film – is undeniable.
Today, we're celebrating you, our TikTok community, for making TikTok a ubiquitous part of everyday American life.
Careers are born
Creators have launched impressive careers by sharing their stories, songs, and talents on TikTok. Dixie D'Amelio, a community favorite, parlayed her talents on TikTok to a music and acting career. In early quarantine days, Curtis Roach's "Bored in the House" gathered millions of views as people around the world made all kinds of content to his original sound, helping land Curtis a collaboration with Tyga and a promising music career. Sarah Cooper, known for her sketch videos, recently landed a comedy special on Netflix. And to think it was only a year and a half ago that Lil Nas X first shared Old Town Road with the TikTok world, bringing cowboy hats to dance floors around the world.
Hobbies find a home
Whether #SkateTok is your TikTok vibe or you call #CottageCore your home, people of all backgrounds and interests find connections and develop bonds on TikTok through shared passions. From TikTok's home improvement universe to #PlantsOfTikTok, people have been inspired to try new crafts, take on DIY projects, and pursue newfound passions because of the daily doses of inspiration within our community's sharing, making, and crafting.
Families come together
From the McFarland family's #BlindingLights dance skills, to Jalaiah Harmon and her mom encouraging handwashing, to Jennifer Lopez and her kids trying something new, we love seeing families cook, dance, party, and perform together for audiences who are inspired to do the same at home. Moms perform sing-alongs with their daughters, pet owners and their fur babies try dance challenges, and father-son teams jump on the 'Love Story' viral challenge. One trend inspires another, bringing families closer for movie nights and making grandparents the superstars they deserve to be.
Learning is reimagined
There's so much learning that starts on TikTok. Our community is teaching everything from basic algebra to fast facts about pufferfish and entropy. Beloved American science educator, Bill Nye, continues to show us that that science is fun and entertaining. We've practiced recipes for healthy meals, studied new languages, and learned how to dress up loungewear in quarantine. Teachers are finding new ways to connect and reach students where they are, and discovering their own talents, passions and dancing shoes along the way.
Causes find supporters
Our community has also helped launch awareness campaigns around causes that matter, giving back to those who need it most. TikTok creator Lexy Kadey uses her videos to raise funds for enormous tips that she then pays forward to restaurant waiters, deliverymen, performers, and more. Entrepreneur Gary Vaynerchuk put on a first-ever 12-hour TikTok LIVE stream that brought over $2 million in donations (through a TikTok Donation Sticker), as part of the ALL IN Challenge. The Weeknd rallied more than two million users for a virtual concert benefitting the Equal Justice Initiative. Across the country and around the world, creators stood in solidarity with the Black community, igniting important conversations about systemic racial injustice and amassing nearly 20 billion uses of the hashtag #BlackLivesMatter. The goodwill seeps into the comments, where viewers promise to do the same in their daily lives.
On TikTok, what begins as a personal experience – laughing to yourself while watching videos, saving favorites to share with family, hitting record for the first time – cascades into inspiring, reverberating impact that touches hundreds of millions of lives all around the world. And it starts on TikTok.