Safer Internet Day aims to create both a safer and a better internet, where everyone is empowered to use technology responsibly, respectfully, critically, and creatively. At TikTok, we launched a month-long series of events across the US to celebrate. We kicked off our collaboration with 30 local PTAs from across the country to host family workshops about online safety. Focused on digital literacy and citizenship, the sessions help parents learn about the tools and controls TikTok offers, and foster ongoing conversations about digital well-being and technology use. The PTA workshops bring together thousands of local families from Alaska to Florida.
On February 11, we were excited to sponsor Connect Safely's Safer Internet Day in Mountain View, CA. You could feel the energy during the high school program which brought hundreds of teens to the Computer History Museum to spend a day learning from leaders in technology. The day program was followed by an evening Family Night at TikTok's office, in conjunction with MyDigitalTat2.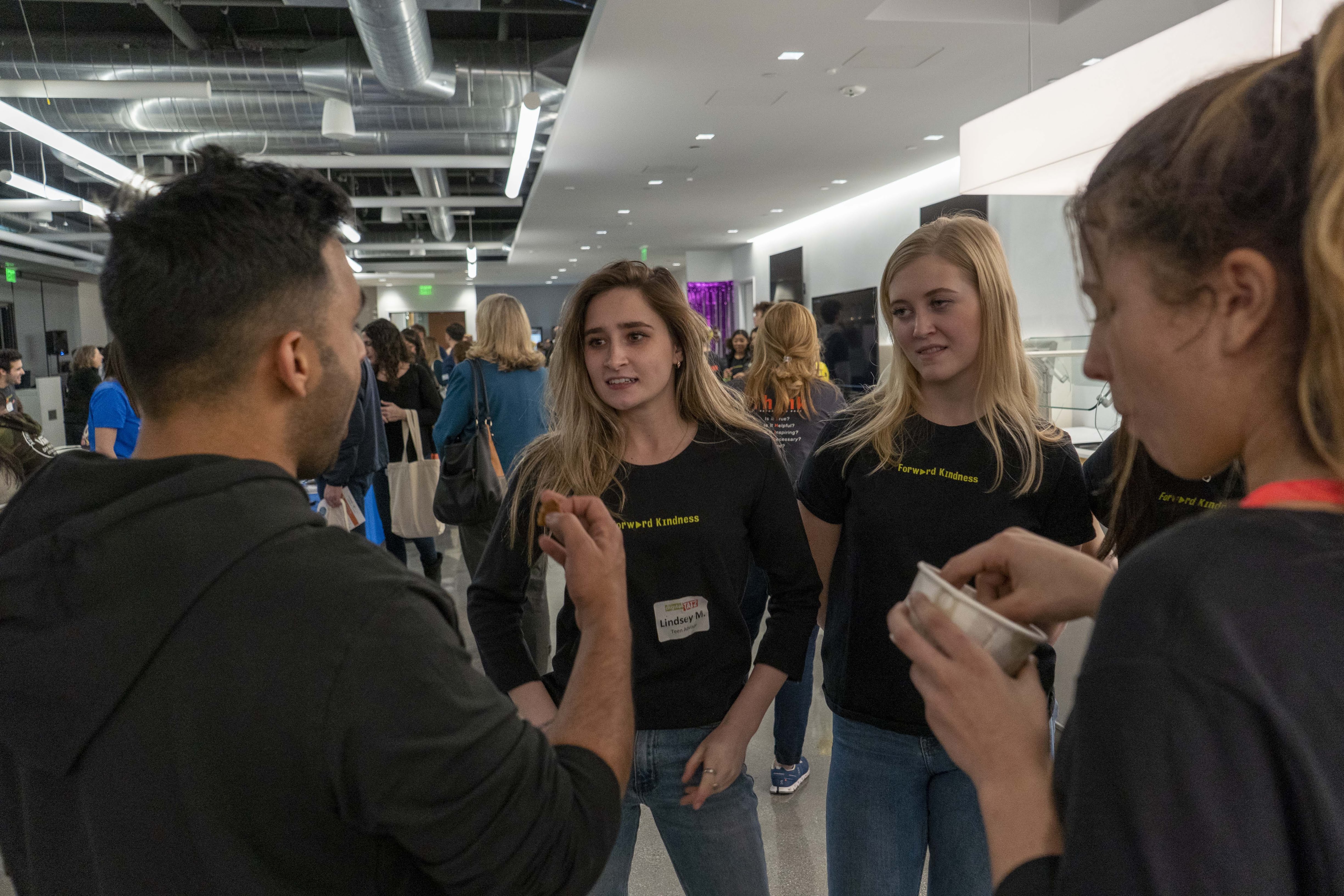 We recently partnered with several top creators, including @jameshenry, @gabe, @alanchikinchow, and @cosette, to make fun in-app videos to encourage users to keep tabs on their screen time, take a break, and do something IRL, like explore the city or read a book.
Around the world, TikTok worked with partners to support online safety initiatives. Here are some of our favorites.
TikTok partnered with UNICEF in France to produce a parental guide.
In India, TikTok hosted a 'Together for a Better Internet' panel in partnership with FICCI and launched an in-app quiz in partnership with the Data Security Council of India.
TikTok Indonesia worked with anti-bullying organization Sudah Dong and launched the 'Sama-sama Aman, Sama-sama nyaman' challenge ('Equally Safe, Equally Comfortable').
We are focused on building and improving tools and controls to help our users manage their experience, and encourage everyone to exercise caution in their behavior whether online or off. We also recommend that everyone review our Community Guidelines to learn about our code of conduct. If you were not able to join one of our internet safety sessions you can learn about our safety suite of tools and controls, educational resources, and tutorials in our Safety Centre including our "You're in Control" Safety Videos.