From exploring art museums to shopping for plants, TikTok creators are connecting with their communities and learning about the world around them. The next creator in our Creator Spotlight Series is stepping up in a big way and educating his followers, becoming a father figure for millions online.
Meet Nick Cho, better know as @yourkoreandad on TikTok. While Nick has two children and owns a specialty coffee shop in San Francisco, he still makes time to be a dad for his over 2 million TikTok followers. Nick chats with his viewers like they are sitting across the dinner table, creating personal and engaging content that is focused on doing everyday tasks together. Read more from @yourkoreandad below as he dives into how he is inspiring the API community as a leader while supporting some of his favorite TikTok creators.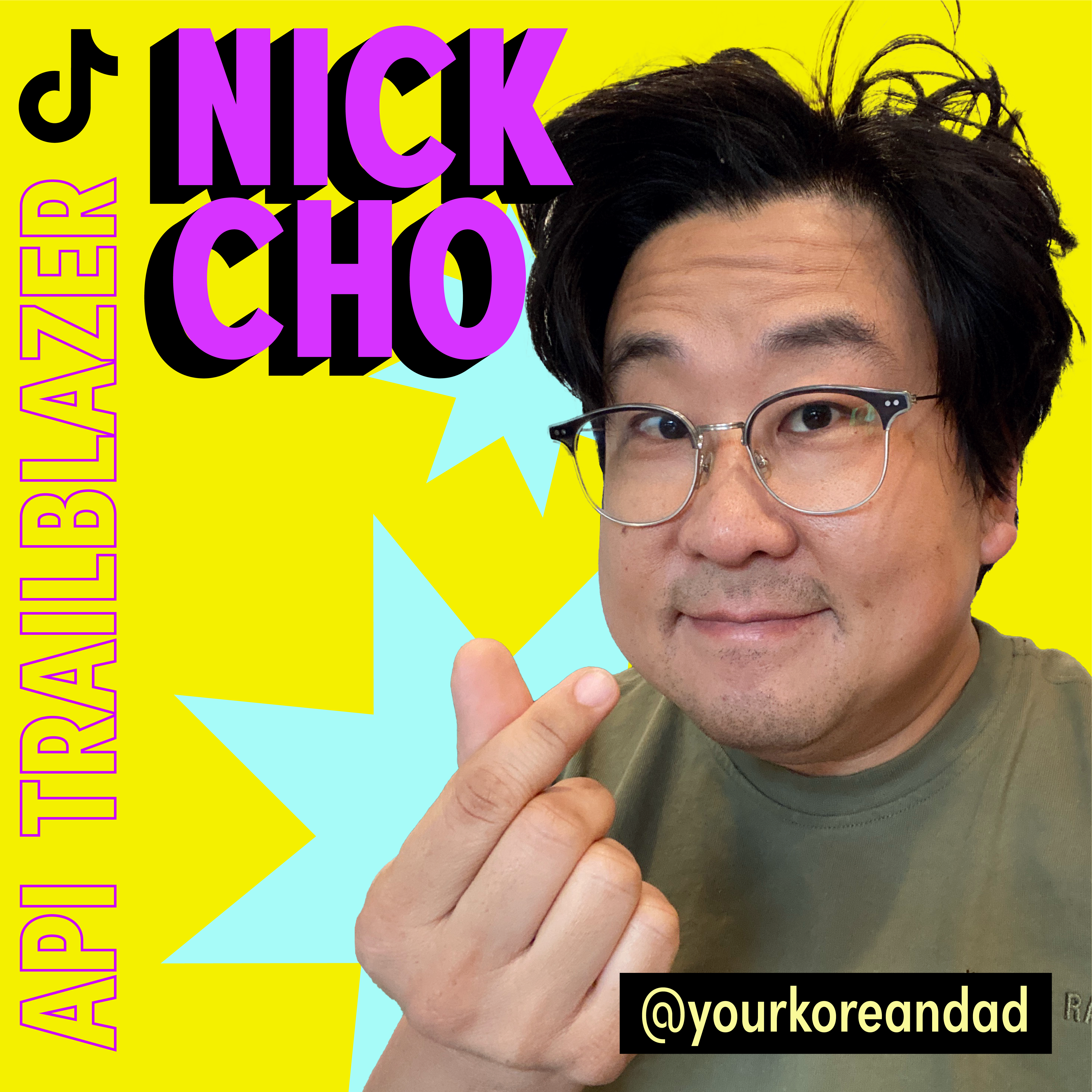 How has your culture influenced or shaped you?
It influences and shapes every single thing I do!
How do you celebrate the diversity and strength of the API community?
I try to really work on how to best be a leader in both the Korean American community and the greater API community, especially by challenging folks in and out of our communities to reimagine what a multicultural American country can be.
What Does API heritage mean to you?
API heritage is a collective of Asian and Pacific Islander identities that come together to represent our widely diverse peoples. We celebrate our commonalities and our differences alike and speak as a unified voice for all people of all races and cultures.
How has the TikTok community inspired you?
The TikTok community reminds me every day of the rich diversity that exists around our country and around the world. Every time I open the app I see so many people helping make the world a better place!
How do you support other creators in the API community and who are some API creators that everyone should be following/watching?
I'm always talking to, mentoring, and advising other API folks in so many different ways. I really think @CafeMaddy, @SeoulTok, and @SaraMilkt are fantastic creators!