Noe Zepeda creates content that represents both his Latino and LGBTQ+ identities. On TikTok, he has continued to pursue his love for acting — including creating and starring in his own Telenovela on the platform, and coining the term #TikTokNovela.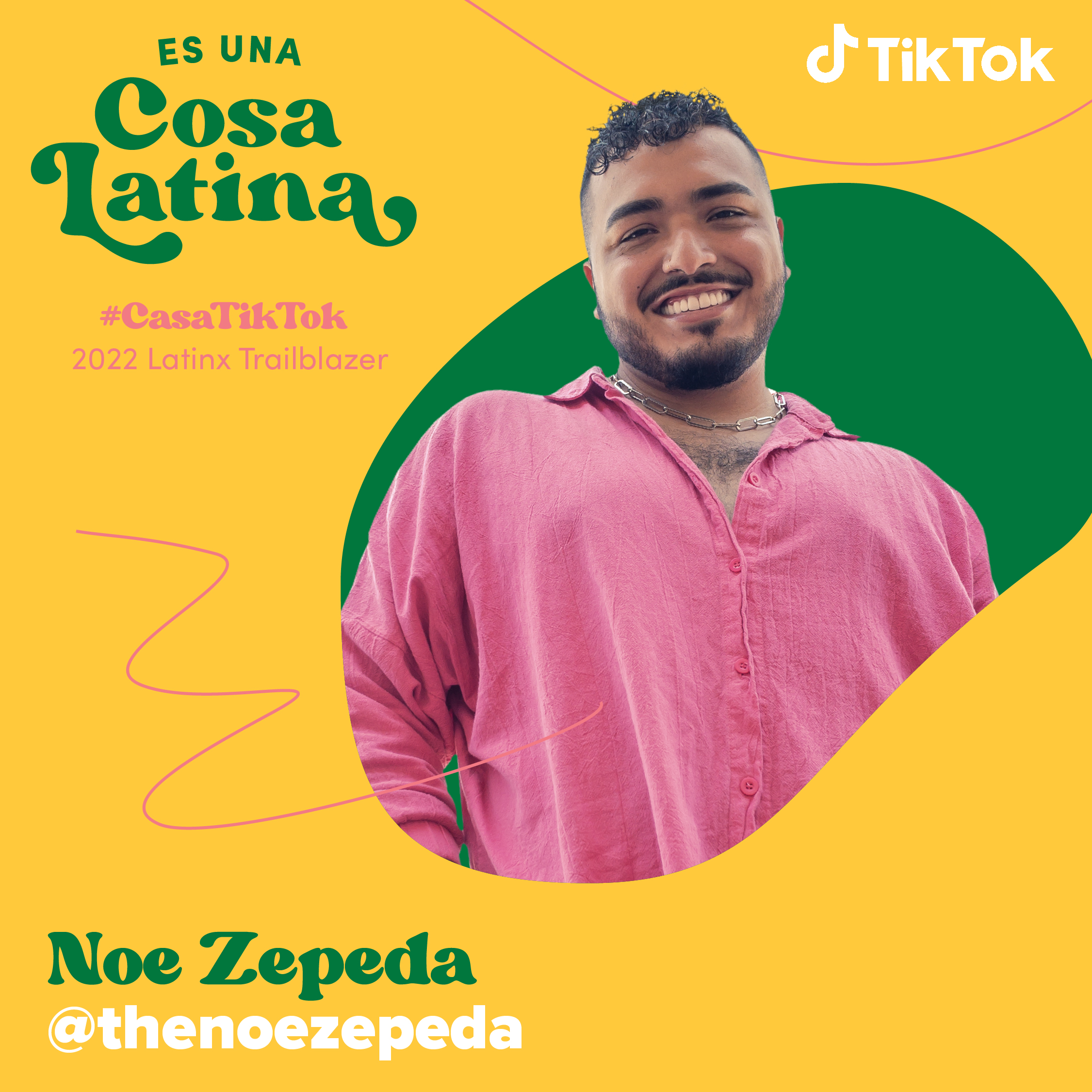 What does it mean to you to be part of the Latinx community?
I am proud of my background and roots, so it means a lot to be a part of the Latinx community. I hope to be an inspiration for young Latin boys and girls who do not feel like they have equal opportunities because they pertain to a minority group, teaching them that no dream is too big!
How do you share your culture on TikTok?
I share my culture on TikTok by creating Latin telenovelas, which I grew up loving. I hope to continue sharing my love for telenovelas with future generations!
What is your favorite TikTok video that you've created and why?
I love all of my telenovela episodes, but this one, in particular, is my favorite because I always wanted to create my own romantic scene where the characters meet for the first time.
What inspired you to start your novella series on TikTok?
I loved watching telenovelas growing up. Telenovelas have been losing steam due to the rollout of streaming services. I thought it was important to give new life to the genre I grew up watching by presenting my series to the new generation. I'm proud to have created a community where people can discuss this type of television genre.
What are some of your passions on and off of TikTok?
My passion on and off TikTok is to promote the prevention of bullying, which is my current day job working in my school district. I like working with children and teaching them that bullying is not cool. Instead, it's better to uplift one another and share kindness.
What advice would you give someone trying to create comedy content on TikTok?
This might sound cliche, but stay true to yourself. Everyone might think copying someone else's success will generate a following, but that's not true. If you're promoting content that you genuinely love, others will relate. For example, I love acting. From putting on wigs to creating new characters, I get to be creative, and although it's hard work, it's work that I love and resonates with my community. So, my best advice is to be true to yourself and do what you love; then you'll see success.