This month in our Creator Spotlight Series, we're introducing the inspiring creators on our second-annual LGBTQ+ TikTok Trailblazers list. Next up is Spencer West (@spencer2thewest), a gay, disabled motivational speaker, content creator, author, and activist. After losing both legs from the pelvis down at the age of five, Spencer has tackled challenge after challenge. He has summited Mount Kilimanjaro, opened for Demi Lovato's 2014 World Tour, and starred in the documentary Redefine Possible: The Story of Spencer West. He is also the author of the best-selling book Standing Tall: My Journey.
From teaching others about how to interact with diasbled people, to diving into his personal dating experiences, Spencer shares his life story through a comedic, lighthearted lens. His ultimate goal is to use his platform to create a diverse community where everyone feels safe, equal, connected, and unapologetically themselves. Read more below about how TikTok helps Spencer educate and inspire others, and advocate for his community.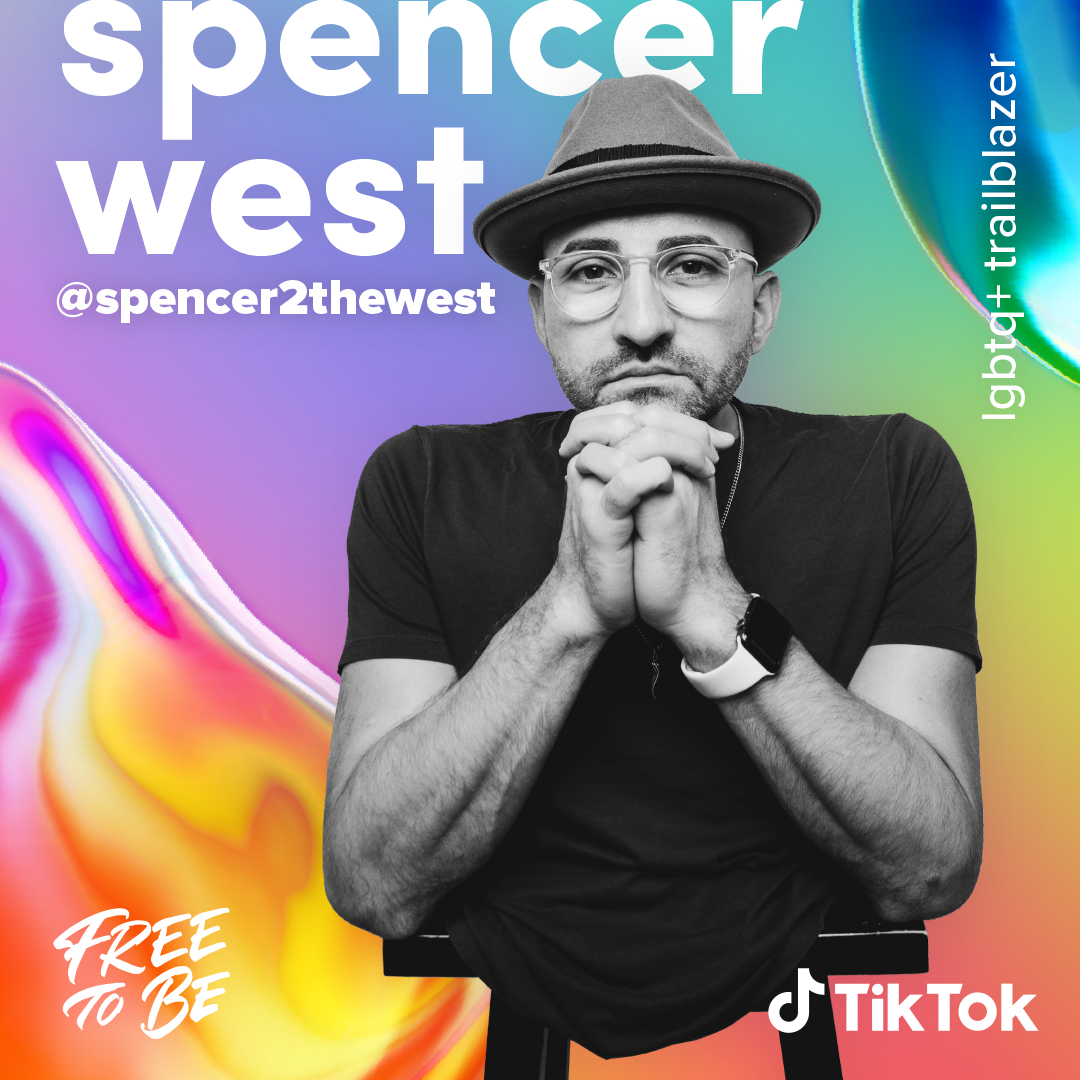 What does Pride mean to you? How has that meaning changed for you over time?
Pride is a celebration for everyone in the 2SLGBTQ+ community at how far we've come. It is also a reminder of the work that still needs to be done to make the global community safe, accessible, inclusive and equitable for all.
How has your identity influenced or shaped you?
For me, when I came out, my life actually began. The emotional weight and confusion I had been carrying my entire life was lifted. It taught me the importance of living authentically, trusting my intuition and living the life I wanted—unapologetically.
How do you celebrate the diversity/strength of (and also support) the LGBTQ+ community?
Whether I'm actively participating in a community on social media, or through my work as a motivational speaker, I try to celebrate the strength and diversity of our community all day, everyday. Simply by existing and not apologizing for it, that's how we ALL celebrate the strength and diversity of our community.
How has the TikTok community inspired you?
What I love most about TikTok is the diversity of the content and people. It truly does feel like a platform for everyone. On a personal note, through all the love and support I receive when I create content, the TikTok community has continuously inspired me. It really does mean the world to me.
What video are you most proud of creating?
Probably the video I made that shows what happens when I go to buy shoes. That's definitely my top choice.
What are some content creation tips you would offer to other creators?
First, keep it simple, and don't overcomplicate it. Second - just try. All you can do is try and see what happens. Whether your content goes viral or not, you tried.
What advice would you give to the next generation of the LGBTQ+ community?
It's important to know the history of our community, how we got to where we are, and how we keep moving forward for all 2SLGBTQ+ folks. If we don't ALL succeed and feel safe living authentically, then we ALL fail.
How do you think people can be allies to the LGBTQ+ community?
Show up. Physically showing up, monetarily showing up, emotionally showing up, and helping us fight for the rights, privileges and freedoms we ALL deserve. And then partying with us after.
Who are some LGBTQ+ TikTok creators that everyone should be following/watching (and why)?
@afunctioninggay - I love their use of pop culture and how they comment on what's happening in the world. @officialmadamadam - I just love their vibe and sense of humour! @natashaeshh - they've got INCREDIBLE style. @kissyduerre - for telling it like it is!