José Rolón, known as @nycgaydad on TikTok, is a single, gay, Puerto Rican father of three living in New York City. He is a new voice in the Latinx and LGBTQ+ space bridging the gap between both cultures while remaining relatable to all families. His TikToks have landed him on the cover of Parents Latina Magazine (the first time ever for a gay Latinx father) and he has appeared on the TODAY Show, Univision, Telemundo, Ellen's Game of Games, Good Morning America, and more. He is also considered to be one of the top wedding planners in New York City. Read more below to find out how José finds inspiration within his experiences and his family.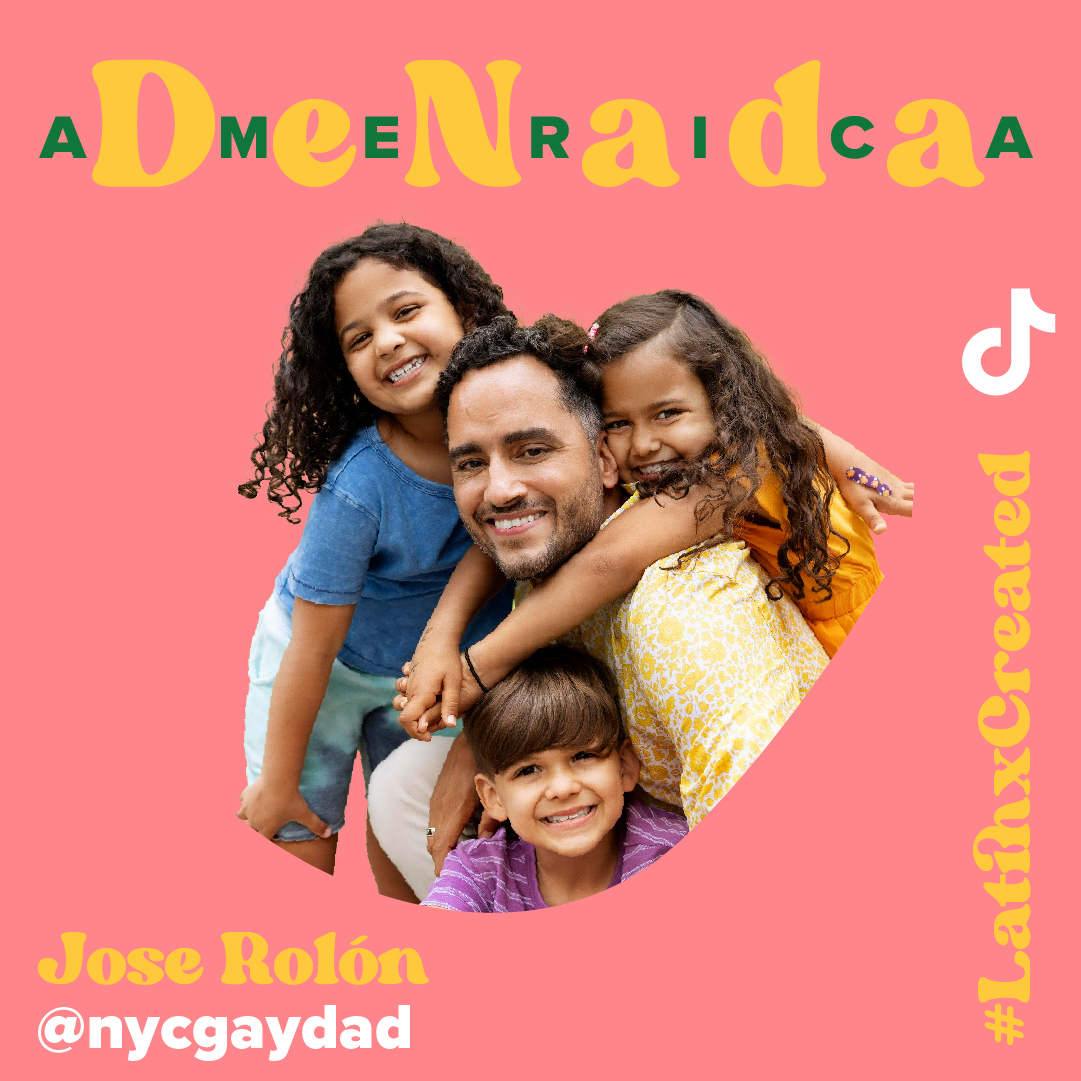 What does it mean to you to be part of the Latinx community?
Being a part of the Latinx community means being part of a bigger change for all communities by breaking barriers from previous generations-- particularly in the LGBTQ+ and parenting space.
How has your culture influenced or shaped you?
My culture has allowed me to tap into the core of what is important -- to learn how to cultivate a strong support system of family, friends, and chosen family through music, food, and deep, real, authentic conversations.
How do you share your culture & community on and off of TikTok?
I share my culture by poking fun at old stereotypes that no longer apply while embracing the wonderful aspects of the culture -- whether through dancing to Salsa or creating dishes with spice, while teaching compassion and passion without the old ways of "machismo". Off TikTok, we embrace our culture in the kitchen and a day doesn't go by without us dancing to get our bodies and hips moving!
How has the TikTok community inspired you?
As a single father of three during the pandemic, struck with the triple duty of parenting, homeschooling, and making my wedding planning business survive, TikTok has been a great resource to break up the day for the sake of keeping our mental health intact with humor and creativity through content creation.
What video are you most proud of creating?
So many, but this one I like:
What are some content creation tips you would offer to other creators?
Be authentic, but have a sense of humor. If it's relatable, even better.
Who are some Latinx creators that everyone should be following/watching?
@johnnysibilly01 - love him!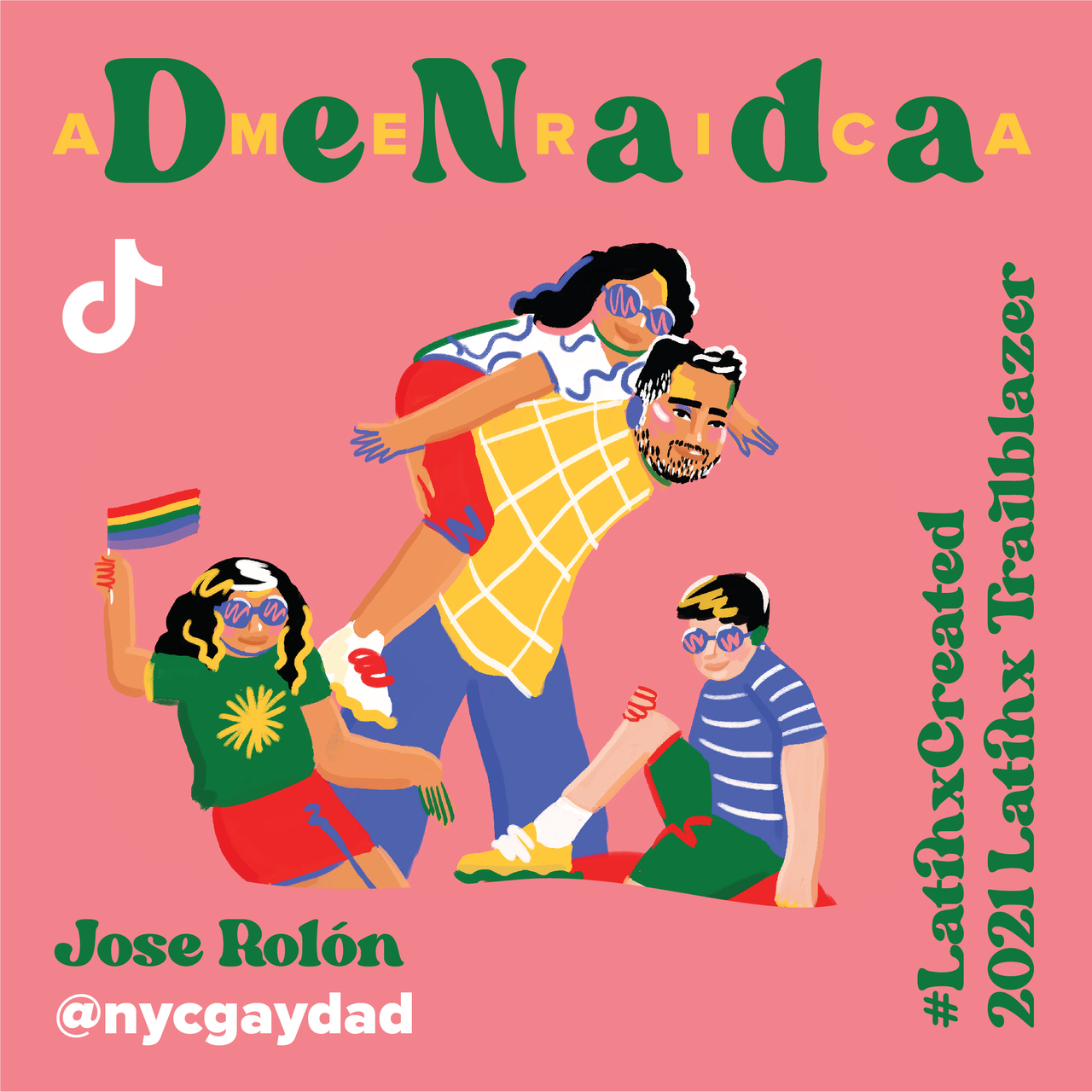 [Trailblazer illustrations created by Brazillian artist Niege Borges for TikTok's Latinx Heritage Month celebration]