Originally from Puerto Vallarta, Mexico, Alejandra Tapia is a home chef best known for packing lunches and pushing the boundaries of creativity in her kitchen. She enjoys experimenting with food and adding a special twist to her traditional recipes for the new generation to enjoy.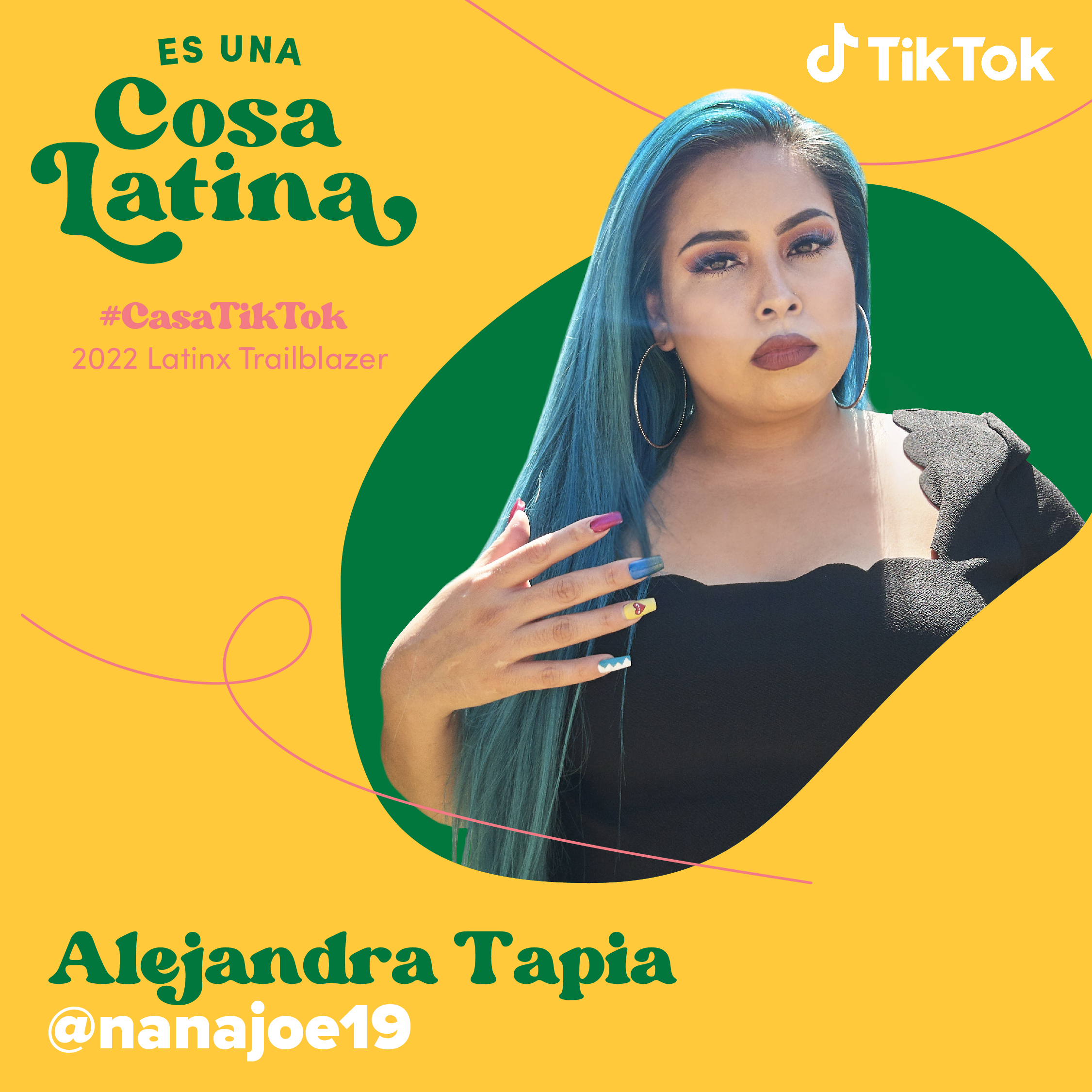 What does it mean to you to be part of the Latinx community?
Being part of the Latinx community means showing my kids where we come from — our culture and our traditions. It also means fostering community with my family, friends, neighbors and fellow creators. No matter which country our families come from, all Latinos share a common bond and a mutual respect for each other. Whether you call a food a Mexican Gordita, a Colombian Arpea or a Salvadorian Pupusa, we all share so much in common, and it's exciting and inspiring to find those nuances that make us similar but different.
How has the TikTok community inspired you?
The TikTok community inspired me to dive deeper into my heritage and roots by learning about where the Latinx community comes from. I've always been interested in history and storytelling, both of which flow seamlessly into my passion for sharing traditional recipes in my TikTok content. I'm able to bring my modern palate and cultural background into the kitchen to put something truly fresh on the table.
What is your favorite TikTok video that you've created and why?
My favorite videos to make are my aguas frescas. I used to make this drink for my grandma in Mexico. She and I would always be creative with the fruit my dad would bring home, and we'd love watching him guess the ingredients in the drinks and seeing his reaction. He still loves to guess to this day.
What is your favorite recipe that you've ever created for TikTok?
I don't have a favorite, only because I'm a foodie. I love all kinds of food. Though right now, I really love my big papa burritos and my chile relleno burgers.
What are some of your passions on and off of TikTok?
My family is my top priority, but I love gardening when I'm not hanging out with my kids or making videos in the kitchen. I'm into grafting plants and trees to try and fuse different fruits and vegetables together. One of my biggest successes was a mega-citrus combination of lemon, lime, and orange! I'm also big into growing plants from seeds. As a chef, it's very important to have fresh ingredients available at home as often as possible.
What is the most fun, unexpected thing that's happened ever since you got started on TikTok?
I've been given amazing opportunities because of TikTok, and I've met incredible co-creators with similar interests. I met Lizzo and received an invitation to see Rachael Ray. I've traveled to Texas, a place I've wanted to go to! I was able to attend a MexTour soccer game, the annual U.S. Tour of the Mexican National team, as one of ten MexTour ambassadors.