Mikey Angelo is a songwriter and rapper who provides the internet with musical comedy through a combination of Gen Z raps and witty songs, captivating his 2M+ followers.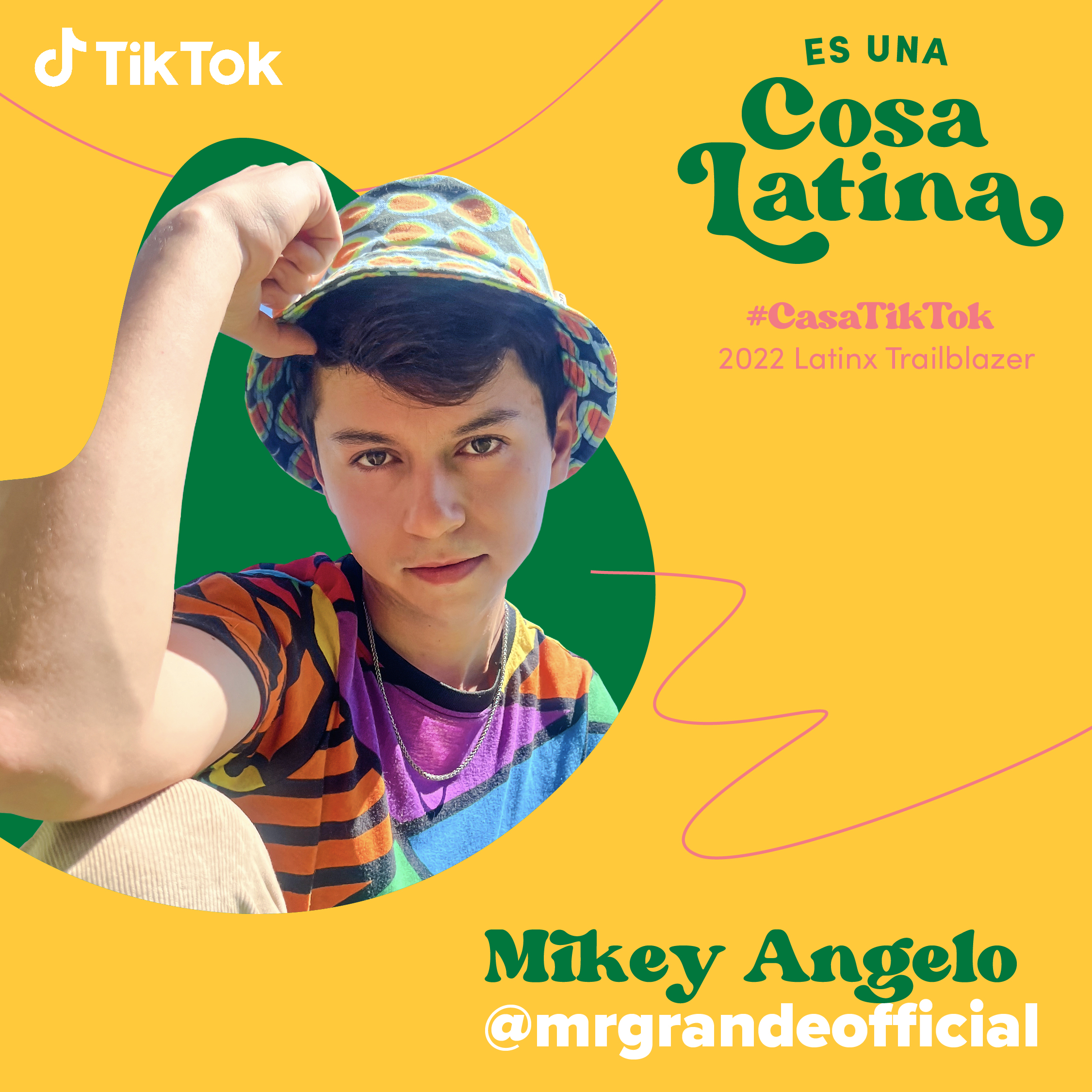 What does it mean to you to be part of the Latinx community?
It is so important for me to represent both the Latinx community and the LGBTQ+ community. I dream of inspiring others in those communities to achieve great things.
How has the TikTok community inspired you?
TikTok constantly raises me up and gives me the praise and motivation that I need to keep fighting for my dreams. It has been the ultimate tool for my confidence.
How do you share your culture on TikTok?
I infuse the inner parts of me in all my work, including my songs and lyrics. You can hear all those beautiful facets about me shine through in my writing.
Where do you draw inspiration from for your rhymes?
I mostly draw inspiration from pop culture. I spend a lot of time on TikTok, so I infuse the knowledge I learn from the pop culture content shared on the app in my own work.
What are some of your passions on and off of TikTok?
I love singing, writing, rapping, vocal producing, theater, dance and comedy. I'm pursuing a career where I can incorporate all of these into my work.
What is your dream opportunity?
It would be a dream to have a comedy special on Netflix, like Bo Burnham's INSIDE!