Kukombo is a Chinese-American creative based in New York City with an interdisciplinary artistic background in fashion design, filmmaking, music production, and photography. In his TikTok videos, Kukombo takes his audience on an unexpected adventure through his cinematic take on cosplay.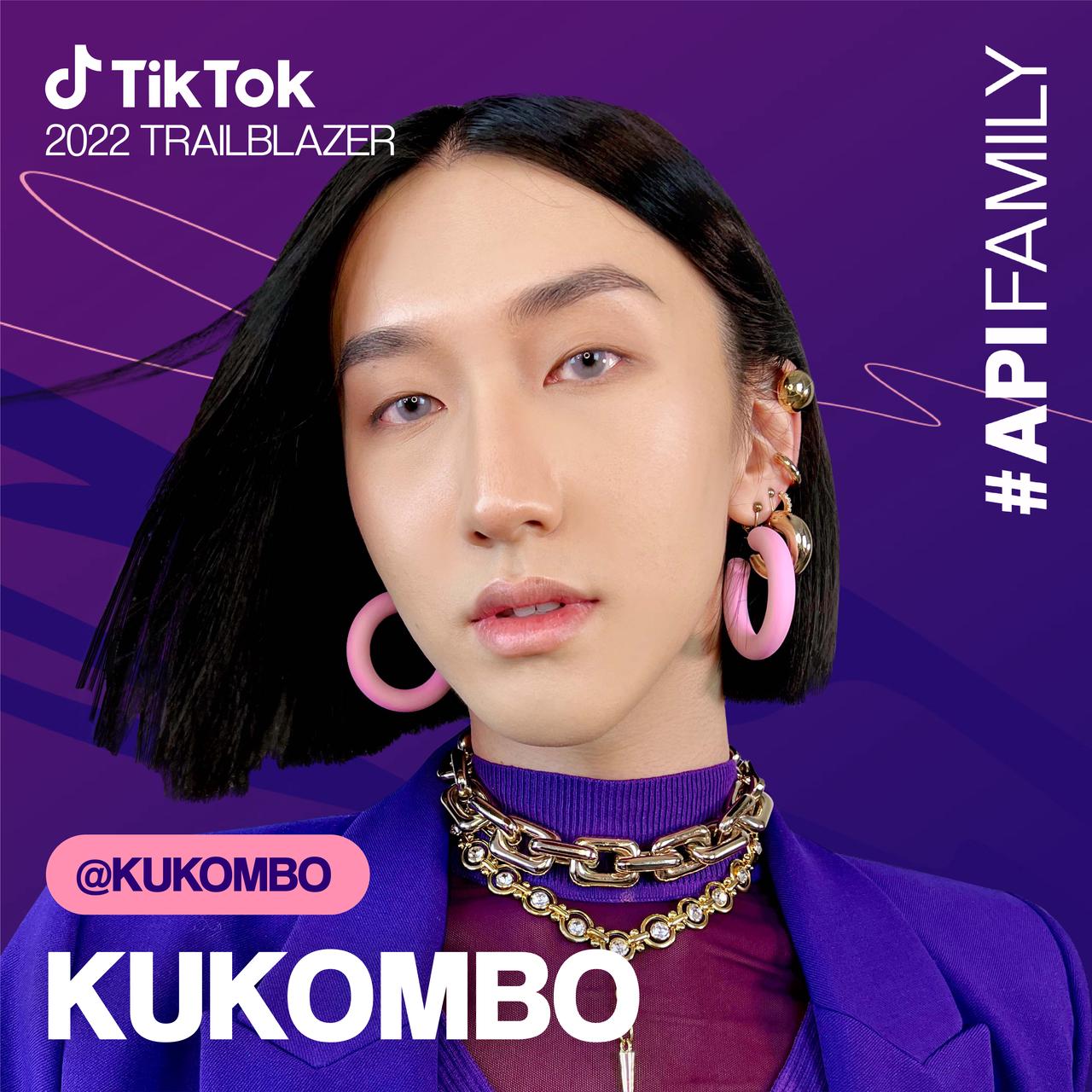 What does it mean to you to be part of the API community?
Having moved around frequently during my childhood, the one aspect of my life that remained consistent is my heritage and membership in the API community. To me, API means my family and my home, and it gives me a deep feeling of warmth. I remember staying up late for red packets during Lunar New Year, eating mooncakes during the mid-Autumn festival with my loved ones, and spectating the dragon boat racing during Dragon Boat Festival. Because of what API means to me, it has been disheartening and deeply disconcerting to witness what has happened to our community during the pandemic. I hope to use my position and platform to augment API voices, help others better understand our community, and work towards positive change.
How has the TikTok community inspired you?
From my experiences on various social media platforms, TikTok has one of the most vibrant, open-minded, and enthusiastic communities. In the year that I have been a creator on TikTok, I witnessed and experienced firsthand the overwhelming support and empowerment from the community to push boundaries, discover my authentic self, and inspire confidence. I greatly appreciate that TikTok allows even small creators who are just starting out to be discovered by a wide audience. This platform has allowed me to take the first step towards my "American Dream"!
What is your favorite TikTok video that you've created and why?
My favorite TikTok video is the first cinematic cosplay I created, Edna Mode. Before making the video, I had almost no experience working with and creating 3D environments in films. After receiving countless requests from my supporters to create a video dressed as Edna Mode, I decided to dive headfirst into the deep end and started working with CGI. My Edna Mode video quickly went viral and ignited the tremendous growth of my account. This video also really set the tone for the style of all my videos, even though I've made some changes here and there since then. This experience showed me that we should not be afraid to jump into the unknown and put ourselves outside our comfort zone. You never know what pleasant surprises may come along the way.
What are some of your passions on and off of TikTok?
My TikTok videos are an amalgamation of my passions. I started artistic endeavors through music and dance. While in elementary and secondary school, I produced numerous original songs and covers before transitioning to film, where I could create a visual component to accompany the audio. I participated in various student film festivals and received numerous awards, including Best Experimental Film and Most Promising Student Filmmaker at the British Columbia Student Film Festival. I also received a nomination for Best Editing at the All American High School Student Film Festival. These artistic endeavors led me to fashion design, because most of my projects required unique styling and garment creation. These interests ultimately led me to study at Parsons School of Design for fashion design.
What is your dream opportunity?
My dream is to launch my own fashion brand. Fashion design has always been one of my favorite creative outlets. I love designing and styling costumes for each of my TikTok videos. Additionally, as an extension of my TikTok content, I would love to produce and direct my own music video, and act in feature films and TV shows.
What advice would you have for someone who is just starting out as a designer or VFX creator?
Don't be afraid to fail, because for every one of my videos, I mentally brace myself for something that will go wrong or there will be a problem I'll need to solve. Just try to be patient and work through it. If you don't know how to solve your problem, do a lot of research to figure it out or find a way to go around the problem if you can't fix it. I'd also say it's important to create because it's fun, not because you need to do it. This can be a very taxing process, so if you're not creating out of joy, you're really going to burn out quickly.