The TikTok community welcomes families who share their personal stories and showcase their culture with everyone. The next creator in our Creator Spotlight Series includes her family in all her content, showcasing the close knit community she's created.
Check out Krithi Srinivas, known as @krithi.com on TikTok. Krithi shares original dances incorporating classical Indian moves she learned from her mother, who teaches professionally at her own dance academy. Krithi's subtle yet sarcastic comedic style resonates with her audience and helps her community get to know more about her life on a personal level. Read more from Krithi below as she discusses how her heritage prompted her passion for music and how she celebrates the API community each day.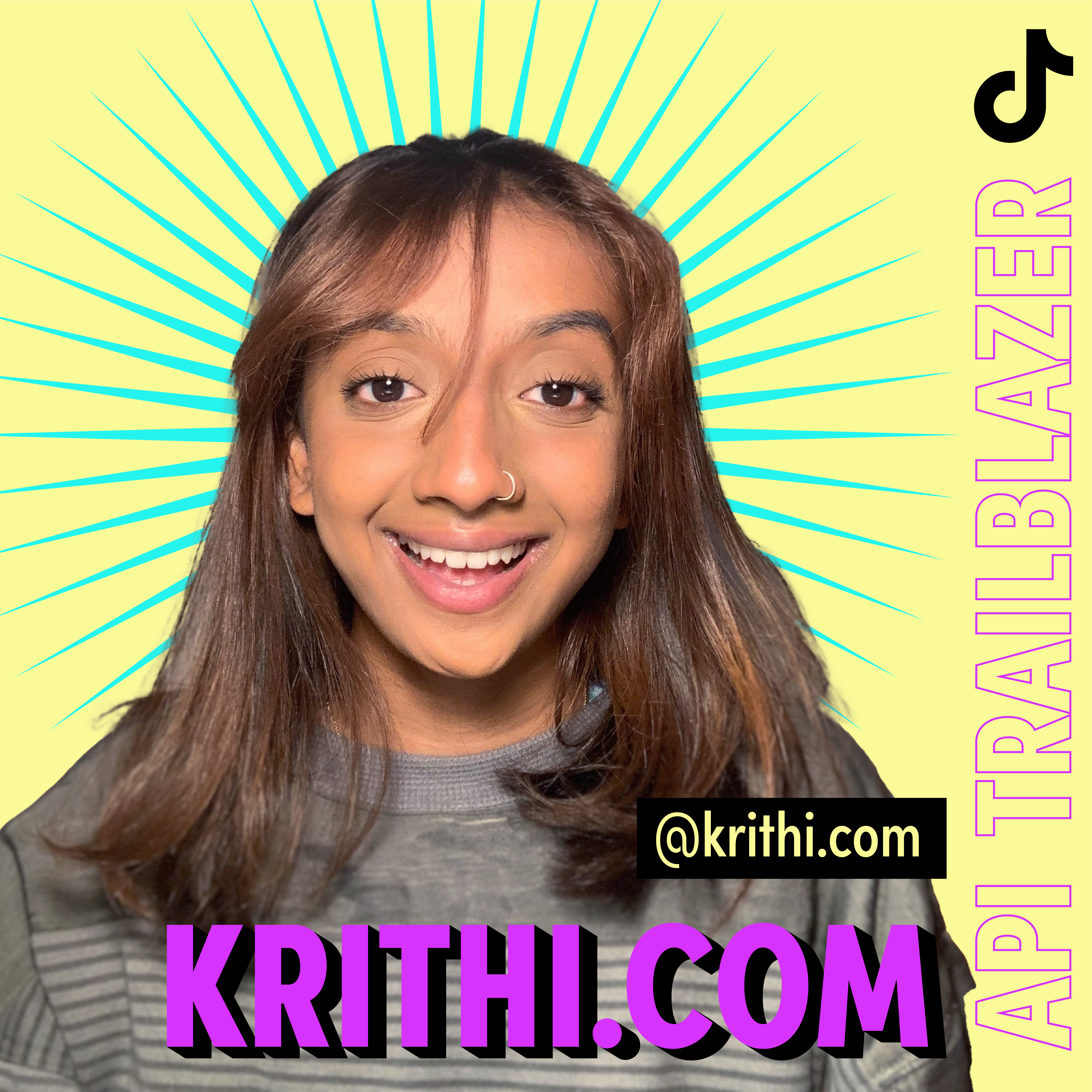 How has your culture influenced or shaped you?
I think every Indian person I know loves music. It's a passion for them. They either dance or sing. It's got to be one or the other.
How do you celebrate the diversity and strength of the API community?
I am proud to be who I am and I am proud of where I come from. My mom represents what got me here and that is something I want to celebrate, not hide. I am the product of my environment and that is a good thing.
What Does API heritage mean to you?
It means I can be myself.
How has the TikTok community inspired you?
I wouldn't spend so many hours on TikTok if it didn't inspire or influence me in some way. I try new things every day because of different 15 second videos. I am thankful for it and surprised it's free to this day.
How do you support other creators in the API community and who are some API creators that everyone should be following/watching?
@sri has an amazing voice. Shreya's cooking videos are always on point but I always watch them really late at night so I just get hangry.