At TikTok, we value authenticity and want to empower creators to share interesting content with their communities each day. Through our Creator Spotlight Series, an ongoing series highlighting amazing creatives, we showcase some of the top talent we see doing this on the platform.
In the spotlight today is @iconiccpinkk, a lively creator and Black TikTok Trailblazer who showcases her Muslim culture through family-friendly comedy skits and prank videos. When she and her sister, @iconicgreen1, noticed a lack of representation of Black Hijabi women in the creator industry, they started creating fun content about family life and experiences wearing a Hijab, including their well-known "Don't Leave Me Challenge" videos. Check out more below to learn about her journey on TikTok, her favorite video to date, and what inspires her to join in on hilarious top trends; and be sure to tune in Saturday, March 27 at 7pm ET / 4pm PT for the Muslim Women's Day LIVE stream with @MuslimGirl!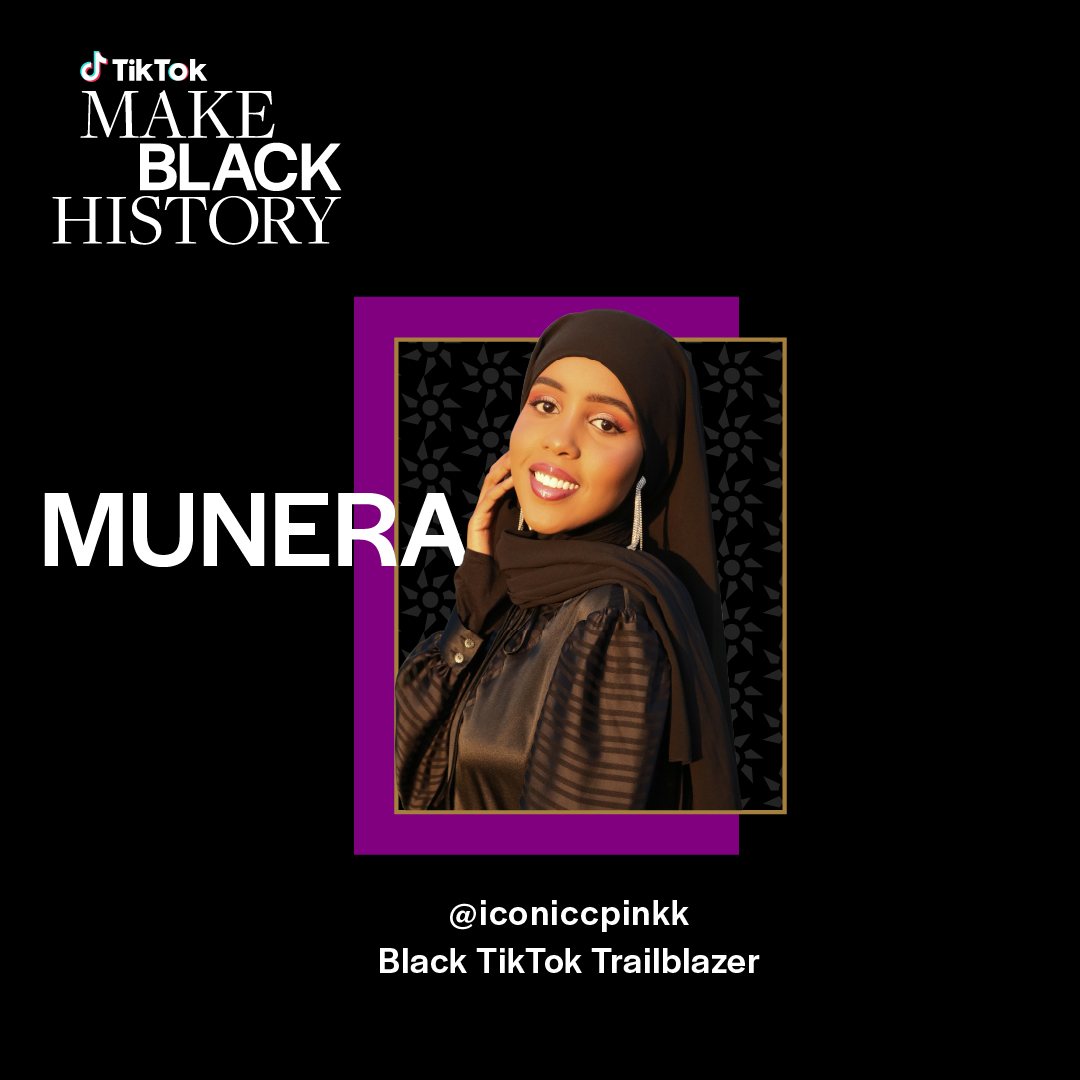 How did you get started creating on TikTok, and what was the first TikTok video you shared/published?
I started creating videos after my little sister told me about TikTok. My first video was a funny duet of a girl singing while swinging on a hammock — I acted like my hijab was stuck, I pulled it and she fell down. That video got over 20 million views and motivated me to keep posting on TikTok.
Why do you think TikTok is the right platform for your content or why do you continue to create and share on TikTok?
TikTok is the right platform for my content because I can reach a huge audience of like-minded individuals and it's so much fun to make TikTok videos.
What is your favorite TikTok you have made to date and why?
My favorite so far is called "The Hijabi Power Rangers" and it's a video of my sisters and me dressing up as Power Rangers. It was so much fun to make.
What lights a fire in you?
Being a part of this amazing community and doing what I love!
Any advice for new creators?
My advice for new creators would be to be your authentic self and create content you are proud of.
What does being a Trailblazer mean to you?
It means a lot to me. When I first started posting on TikTok, I didn't see a lot of Black Muslim women posting on the app. Today, I get so many DMs of girls telling me that I inspired them to post their first video and follow their dreams and that makes me very happy.
Who is someone in the Black community who inspires you?
A Black icon who inspires me the most is Rihanna because she is so many things at once. She is a philanthropist, an entrepreneur, and she's also Black music icon, which is amazing.