Gabe Adams is a makeup creator who uses his platform to show the different parts of his life — including living without limbs and being adopted from Brazil by a Utah-based family.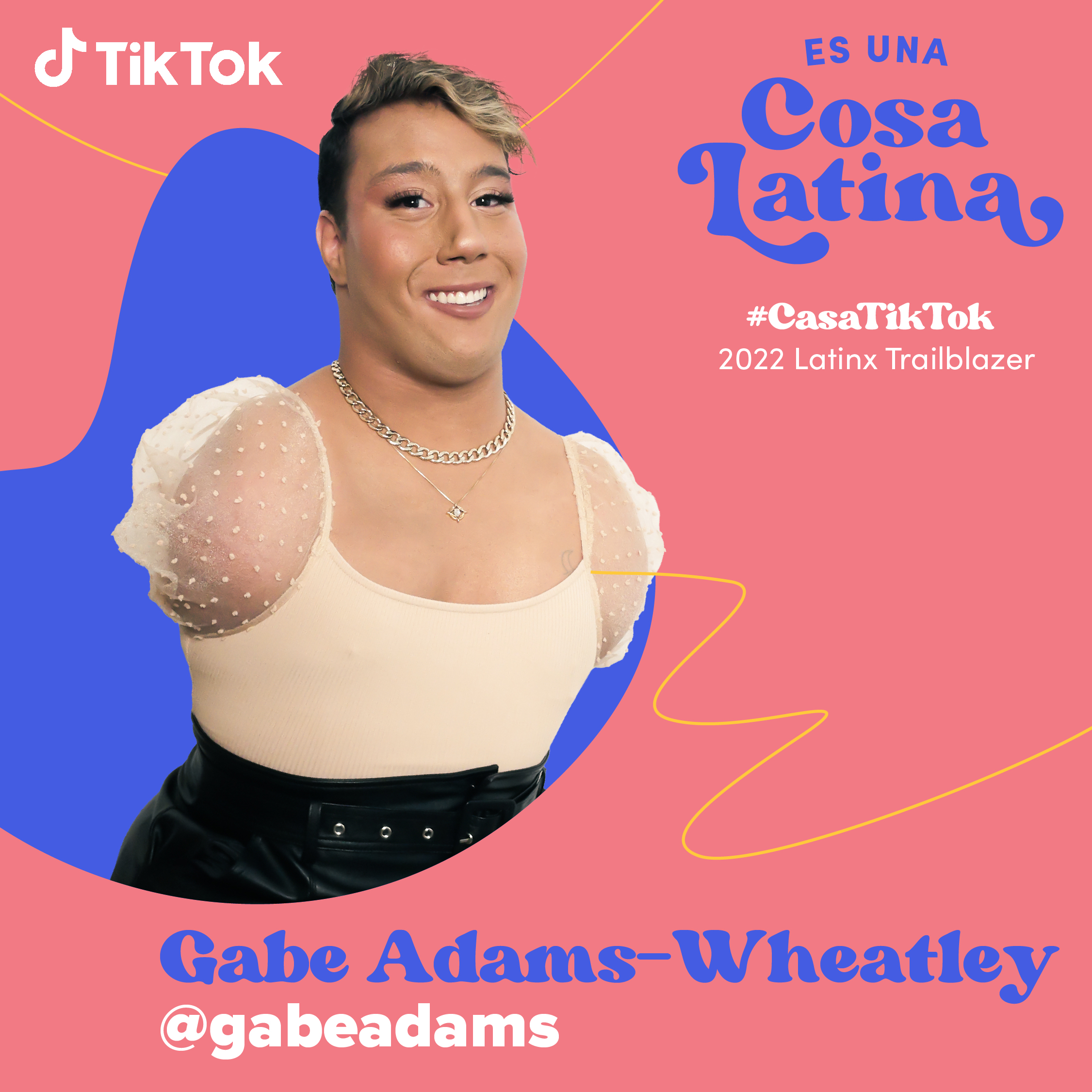 What does it mean to you to be part of the Latinx community?
I love the diversity within the Latinx community. We all come in different sizes, colors and dialects, so there is no one word to describe us.
How has the TikTok community inspired you?
The TikTok community is loud and proud and not afraid to be their authentic selves!
How do you share your culture on TikTok?
I love to share my culture through my combined passion for makeup and fashion.
What has been your favorite makeup look you created on TikTok so far?
My favorite look is what I'm creating right now. I love red, and I'm excited about it. It is supposed to be a day turned into the nighttime look, so I have a neutral, calm-looking base, and now I'm making it bold. I can't wait for people to see it!
What is your dream opportunity?
To have a makeup collaboration with Morphe Cosmetics or Glamlite Cosmetics.
What advice would you give to a makeup creator just starting off on creating content on TikTok?
Just start! It does not matter what you have; start with the basics and build your way up. When I first started my content creation journey, I only had four products for a full face, and now, I have a whole beauty room filled with products I use every day. This will not happen for everybody, but it is the experience that you build for yourself when creating content on the platform.