Our creators continue to bring joy and inspire viewers with their passionate, witty, and creative content each day. That's why we love highlighting these amazing creatives through our Creator Spotlight Series – ongoing feature stories showcasing how they're inspiring creativity and joy every day.
Next up is a creator who encourages and informs her community with her authentic content. Meet @fatraco0n. Jax is truly making a name for herself on TikTok through thought-provoking videos that focus on bringing awareness to social justice issues.
From her funny takes on common reactions across social media, to her intellectual commentary around issues in her community, Jax continues to showcase how our voices can inspire change everywhere. Her commitment to being authentically herself shines through with each post and truly makes her a standout among the masses. Read below for more from Jax about her experience as a creator, how she feels supported and uplifted by the Black community on TikTok, and her advice for up-and-coming creators (hint: be true to you!).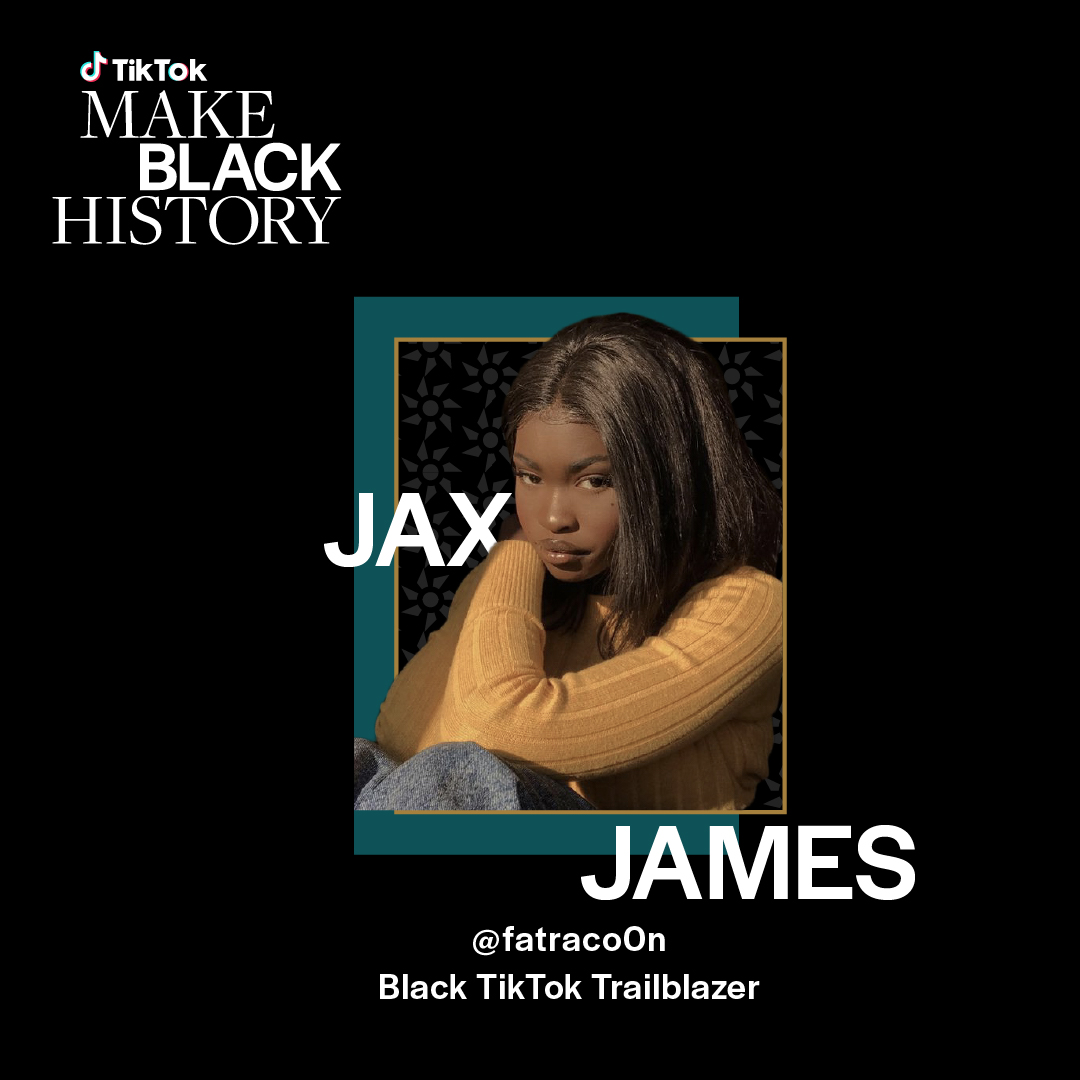 Why do you think TikTok is the right platform for your content or why do you continue to create and share on TikTok?
I continue because I think there are many more conversations and laughs that I can share with my followers.
What is your favorite TikTok you have made to date and why?
I don't think I have a certain favorite — I really do enjoy all of my content because it's authentic to me.
What does progress look like to you?
To me, I think that progress is the action of rededicating yourself everyday to the betterment of society, and making sacrifices so the spaces around you feel more comfortable in the society you're living in.
How does the Black TikTok community uplift you?
The kind of content I make is kind of a mix between comedy and social issue awareness. Throughout my journey on TikTok I think the Black community has uplifted me a lot. Whenever I post a video they're always there to have a conversation with me about their experience. It's just a great place.
Any advice for new creators?
Don't get lost in the trends, continue to be yourself.
What does being a Trailblazer mean to you?
I think it means that we have the opportunity to use our voices.
Who are some Black creators that everyone should be following/watching?
I think that one of the creators that everyone should be following is @anania00. I love him so much.